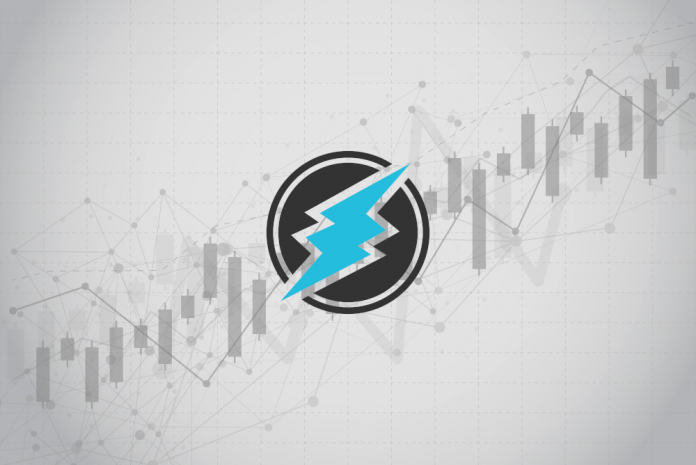 When it comes to the different cryptocurrency markets, Electroneum is an altcoin many people have seemingly taken a liking to. Similar to most other altcoins, it has a lot of expectations to live up to and its price has been battered throughout 2018. The current minor gains offer a small glimmer of hope, albeit there is still a very long way to go.
Electroneum Price is Alive and Kicking
It has been a while since the Electroneum price was discussed in an active manner. That is primarily due to the extended bear market which has kept all cryptocurrencies subdued for most of 2018. Although that trend has not come to an end just yet, some positive signs have become apparent. In the case of ETN, the current minor uptrend is an interesting, albeit potentially short-lived development.
Over the past 24 hours, there has been a minor Electroneum price increase of 3%. This pushes the value per ETN to $0.0063 which has been somewhat of a stable level for this altcoin throughout the second level of 2018. There is also a 1.2% improvement in the ETN/BTC ratio, which further indicates a push to the 200 Satoshi level is not entirely out of the question at this time.
On social media, there are a few ETN-related discussions worth keeping an eye on. Bitliber may effectively list Electroneum in an LTC paring over the coming week. That will only happen if there are sufficient votes to ensure this happens, though. Since there is no official timeline or ETA for integration, it is a bit unclear when such a trading market could go live.
Vote to get ETN-LTC pair on Bitliber Exchange$ETN $LTC

— Bitliber (@_bitliber_) December 15, 2018
Secondly, there are people who are simply content with what Electroneum is bringing to the table at this point. WALLst, for example, is smitten by the project's roadmap and vision. That is a valid argument first and foremost, which also shows there is a long-term mentality present. Even so, a diversified portfolio is always advised, especially in the cryptocurrency world
I got into many projects but#etn is just my favorite. They have the best road map & vision

— WALLst (@ETNstylez) December 15, 2018
It is evident the crypto expectations for 2019 may not necessarily be anywhere near the level most people would feel comfortable with. Xiaun Lee posted some interesting statistics, which would put the price per ETN at $0.17 by the end of next year. A very interesting prediction, although more people will be interested in seeing NEO hit $210 or XRP rise to $7.8.
Coin Price Peeks 2019:#BTC 31,500$#ETH 2,125$#XRP 7.80$#EOS 21$#Stellar 1.10$#LTC 520$#BCH 1,100$#BCHSV #dead#Cardano 0.80$#tron 2$#XMR 410$#iota 1$#dash 380$#neo 210$#waves 110$#Qtum 25$#xvg 0.80$#steem #dead#ETN 0.17$#tenx 0.80#tpay 32$

— Xiuan Lee #crypto (@XiuanL) December 15, 2018
All signs point toward a pleasant Sunday evening stroll where the Electroneum price is concerned. What comes tomorrow and the following days after, is a very different story altogether. Mondays are usually the opposite of Sunday, which would signal a bearish trend for Electroneum and other markets. No one knows what the future holds exactly, thus cautious optimism seems somewhat warranted.
---
Disclaimer: This is not trading or investment advice. The above article is for entertainment and education purposes only. Please do your own research before purchasing or investing into any cryptocurrency.
Image(s): Shutterstock.com