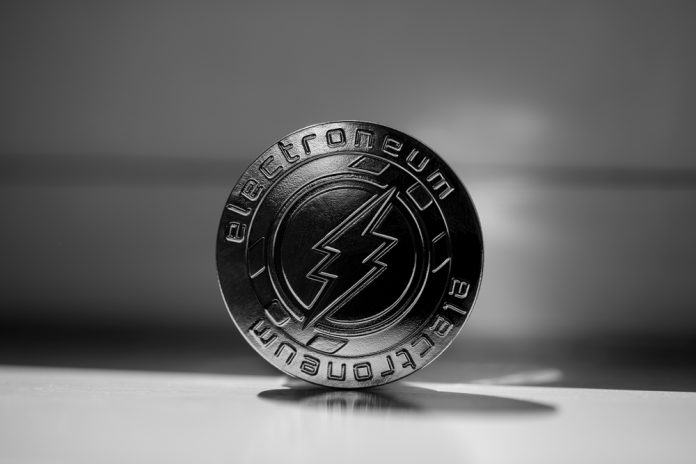 Even though a lot of cryptocurrencies are rising in value right now, it remains to be seen which will be successful in the long run. For Electroneum, yesterday's uptrend is still in place nearly 24 hours later, which confirms $ETN is doing a lot of things right. A push to $0.02 is still possible.
Electroneum Price Momentum Appears Solid
It has become increasingly difficult for altcoins to note any real gains in the past few months. Every single time Bitcoin drops in value, there is a good chance most altcoins will suffer from a similar fate in quick succession. For Electroneum, the year 2018 hasn't been overly positive by any means, although the year isn't over just yet.
These past 24 hours have shown there is some positive price momentum for ETN as of right now. The 3% net gain in USD is still firmly in place, and the 2.4% gain over Bitcoin has seemingly grown a bit larger. This further confirms things are heading in the right direction for Electroneum, although there is still a lot of uneasiness across all markets right now, unfortunately.
Looking across social media, it appears Electorneum is celebrating its birthday as of today. While that is a major milestone for any altcoin, it is evident the road ahead will pose the most challenges. Surviving for one full year and still remaining relevant is something very few altcoins can effectively boast about right now, thus ETN seems to have a leg up over its competitors in this regard.
HAPPY BIRTHDAY ELECTRONEUM! 🥳❤️

As a small gesture: Starting NOW, we're offering 10% OFF EVERYTHING at https://t.co/FizAeeMrfT until Sunday 4th November!

Join The Crowd—Celebrate and Spread the Word in Style!

Go #Electroneum! ❤️🍾 pic.twitter.com/60joecl3Js

— ETN Academy (@ETN_Academy) November 1, 2018
Those users who currently own Electroneum are still urged to complete the KYC process in the coming weeks. The deadline for this process is November 12, which leaves very little room for error. The process itself is not exactly problematic to complete, by the look of things, and it may end up bringing more legitimacy to this altcoin moving forward.
To all our members who own #Electroneum, please remember to complete the KYC process before november 12th. It is very important. Go check the @electroneum page for more information on how to get started. Cheers all ! #cryptocurrency #etn #altcoins pic.twitter.com/jm8WvO09ts

— BlockHaven (@blockhavencap) November 1, 2018
Last but not least, it seems there is yet another Coinbase rumor pertaining to Electroneum as of right now. Mr. CryptoCZ is confident Electroneum has forged some sort of partnership with Coinbase based on a video making the rounds on Facebook. Until either party confirms such a partnership, there is absolutely nothing to be overly excited about just yet.
This sounds me like @electroneum have done #partnership with great #exchnage and it is #COINBASE @coinbase @CommerceCB bcs they released this video at #facebook just look on it and like all coments with ##ETN $ETN #Electroneum mention THX https://t.co/XxxFVMGLib

— Mr.CryptoCZ (@cechv2) November 1, 2018
All of the current market conditions surrounding Electroneum seem to hint at a further uptrend waiting to materialize. Considering how there is an ongoing uptrend in the USD and BTC departments, there is a good chance ETN's value will hit $0.019 in the coming hours.
---
Disclaimer: This is not trading or investment advice. The above article is for entertainment and education purposes only. Please do your own research before purchasing or investing into any cryptocurrency. 
Image(s): Shutterstock.com