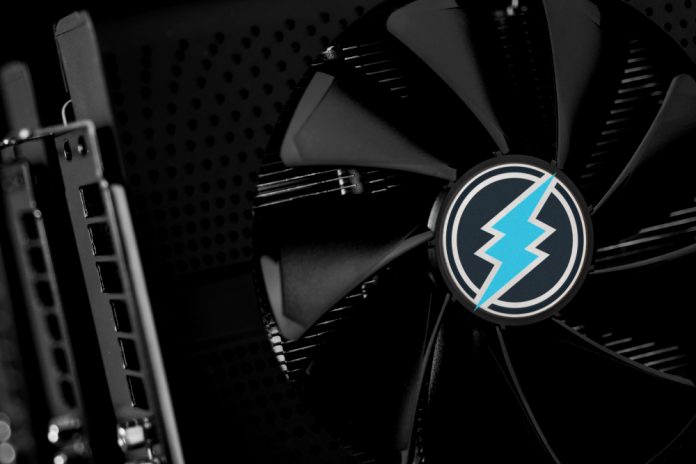 The past few days have been pretty difficult for Electroneum. This popular altcoin is quickly losing a lot of value, even though the hourly chart still seems rather promising. A lot of speculation is taking place on social media regarding the future of this project, which will cause even more market friction moving forward.
Electroneum Price Remains Relatively Volatile
It has become apparent there is a lot of friction regarding Electroneum's switch to full KYC. Some people see merit in this approach, whereas others see it as the project turning into a centralized mess. The different opinions regarding this particular aspect have seemingly had their impact on the ETN price as of late, albeit not in a positive manner whatsoever.
Over the past 24 hours, the Electroneum price has lost a fair bit of value in quick succession. Even though the market appears to be rebounding on the hourly chart, the uneasy momentum remains in place first and foremost. There is still a net 5% loss in both USD and BTC value to take into account, which might be a bit difficult to overcome.
Across social media, the opinions on Electroneum appear to be rather divided at this time. Sflaherty is one of those people who dislike the aspect of Electroneum's KYC implementation, as they put it on the same level as signing up for a bank account. That might be a rather harsh sentiment, albeit most people can see where this user is coming from.
So #Electroneum is going full KYC now? Thats crazy, talk about keeping it all decentralized. Deleted that app, can't back coins that want to take your identity like a bank would and force you into KYC for about $5 worth of mining income a month lol. pic.twitter.com/1SfmhR6wgR

— sflaherty (@SteveFla78) October 23, 2018
There is also a rumor regarding an upcoming Electroneum partnership which might not necessarily have the big impact some enthusiasts are hoping for. Although this user is extremely vague – and merely seems intent on discrediting the project – there is an upcoming partnership announcement which might have a big impact on the price moving forward. Whether that is for better or worse, remains to be determined at this stage.  
So. When you wake up and $etn is worth 220 sats, after going to bed @ 300 sats you'll be asking yourself why.#electroneum

— Stevetoshi Snackamoto 🧟‍♂️ (@XStephenElliott) October 23, 2018
To counter all of these negative comments, AllthingsPooch is excited about a very mysterious tweet by Barry Silbert. Although Silbert has never indicated what this message pertains to exactly, it is evident it creates a lot of speculation. No link with Electroneum has been announced yet, but the possibility still remains in place at this time.
Let's hope that the next #digitalasset to be added is #Electroneum @electroneum #ETN https://t.co/wZhf0iiuRq

— AllthingsPooch (@allthings_pooch) October 24, 2018
With this uneasy momentum in place, it will be interesting to see what the future will hold for the Electroneum price. A further dip is not unlikely, albeit there is also a good chance the big rebound is looming on the horizon. Accurate predictions will be very difficult to come by at this point, yet that also makes this market so interesting to keep an eye on.
Image(s): Shutterstock.com