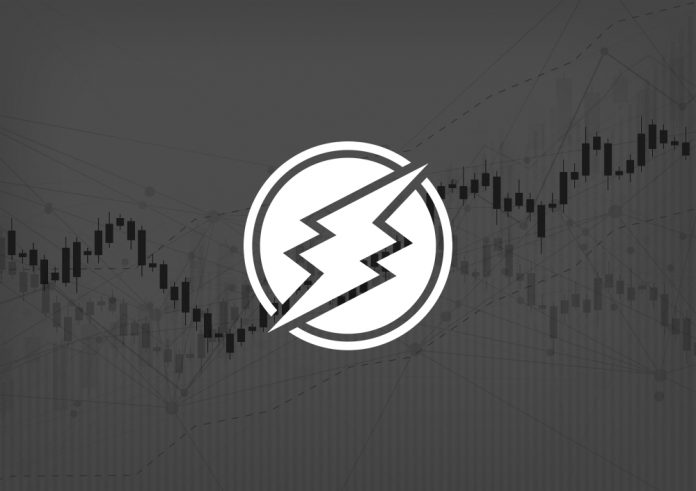 This upcoming weekend may not be all that beneficial to most cryptocurrency markets. Well-sized losses are being recorded across the board, indicating a lot of bearish momentum is forming. The Electroneum price is a good example of how the positive momentum has come to an end in rather spectacular fashion.
Electroneum Price dip is Very Steep
No one is totally surprised to see Electroneum going down significantly. After a week full of gains, the project rose over 100% in value in just a few days. As such, there would be an eventual correction, and it seems that trend has begun kicking in right away. This has resulted in a lot of negative price pressure which may not necessarily relent anytime soon.
Over the past 24 hours, Electroneum suffered from a 22.65% setback. This is a very steep correction, although it means some profits have been wiped off the market cap in quick succession. The vast majority of this week's uptrend is still in place, albeit it will primarily depend on what the future hold for ETN in this regard. The ongoing battering in BC value is not helping matters much as of right now, resulting in a near 20% drop.
This current Electroneum price dip doesn't have a lot of community members concerned as of right now. Optimism is always the best medicine in the world of cryptocurrency, and it appears a lot of users remain confident this uptrend is far from over. The Gloom of Doom is one of the few non-believers, as he expects the Electroneum profit run to be over completely.
#Electroneum bye bye https://t.co/UPElan90cH was nice to see you.

— The_Gloom_of_Doom 🇫🇮 (@trashbaghodler) September 29, 2018
On the other side of the spectrum, there are individuals such as Crypto Steem man. In his opinion, the current ETN price drop creates an excellent buy opportunity. Given the momentum earlier this week, it is not surprising to see where that idea comes from. However, another Electroneum price rise seems out of the question at this time. Anything is possible in this industry, but for now, things are not looking favorable.
Couldn't resist had to go ahead and scoop some more #ETN on this dip. Looks like a good buying opportunity imo‼️💰🤑#ETN#Electroneum #BTC#Bitcoin#healthycorrections#cantwaitforbtcbullrun#instantcryptopayments pic.twitter.com/5uyRJs7uZt

— Crypto Steem Man (@CryptoSteemMan) September 29, 2018
It would appear Johnson is echoing this sentiment as of right now. In his opinion, the Electroneum price will see another healthy increase courtesy of the upcoming marketing campaign. Marketing does not necessarily warrant a positive price trend in the cryptocurrency industry, although every coin needs to gain more traction and attention as time progresses..
Probably good as time as any to bag some #Electroneum October begins a marketing campaign. A little research on the recent developments in the instant payment space and the marketing acumen of the people behind @electroneum may be a good place to start.

— Johnson (@Jackson88498852) September 29, 2018
As long as Bitcoin remains stuck in the dirt, altcoins will continue to bleed value. This does not bode well for the Electroneum price, although this currency has shown things often turn out very differently in the world of cryptocurrency. With the Bitcoin Dominance Index slightly on the rise again, it seems normal to assume there will be some most lost value on the horizon for ETN.
Image(s): Shutterstock.com