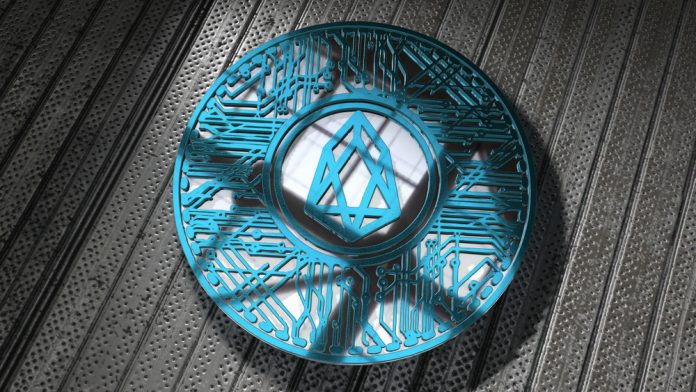 The current momentum across all cryptocurrency markets does not instill any degree of confidence. All markets are still in the red, primarily because of the Bitcoin price suffering from a major setback in the past 48 hours. Although the momentum seems to improve, the going remains tough for nearly all altcoins. The EOS price is seeing its fair share of problems in this regard.
EOS Price Struggle is Very Real
Even though there are a few altcoins which are hyped up as "Bitcoin killers', it is evident they all rely on the Bitcoin price momentum first and foremost. No altcoin, asset, or token on the market today can effectively find its own path when the Bitcoin price is going down. The EOS price is a good example of this situation, as it continues to lose value at a rather alarming rate.
Over the past 24 hours, the EOS price has lost another 6.58% in value. This is a rather worrisome setback, although it is not entirely uncommon given the current market conditions. Because of this ongoing decline, the EOS price has dropped to $5.64, a low point which hasn't been seen since May of 2018. That is anything but a bullish indicator, although there is still a good chance the markets will recover later this year.
Because of the ongoing Bitcoin price declines, the EOS price is also dropping thanks to a setback in the EOS/BTC ratio. Another 3.78% decline in this ratio seems to spell short-term price disaster for this altcoin, although it is still too early to say for sure what the future will hold for the cryptocurrency industry. Any EOS price recovery will not materialize anytime soon, that much is rather evident.
Even though the EOS trading volume still looks very promising, it doesn't necessarily matter if the market is dominated by sellers rather than buyers. For the time being, the panic selling will continue to affect the EOS market in a spectacular fashion, and a further EOS price decline seems highly likely. It may even drop as low as $5 before the week is over.
Based on the current information, it appears OKEx is leading the pack in terms of EOS trading volume. Its USDT pair is a bit ahead of Huobi's USDT market and Bitfinex's USD pair. Binance and BigONE add two more USDT pairs to the top five, although CMC disregards the latter platform for some reason. As such, its fifth place is taken over by Huobi's BTC market. It will be interesting to see how all of these markets affect the EOS price moving forward.
Until the Bitcoin price recovers some of its lost value, it seems highly unlikely any of the altcoins will benefit from any positive momentum. Given the current market sentiment, it seems highly unlikely the Bitcoin price will see any real uptrend in the coming days, as investors have cooled off on this industry in spectacular fashion. Keeping the overall crypto market cap above $215bn will be a struggle as well, as more bearish pressure looms overhead.
Image(s): Shutterstock.com