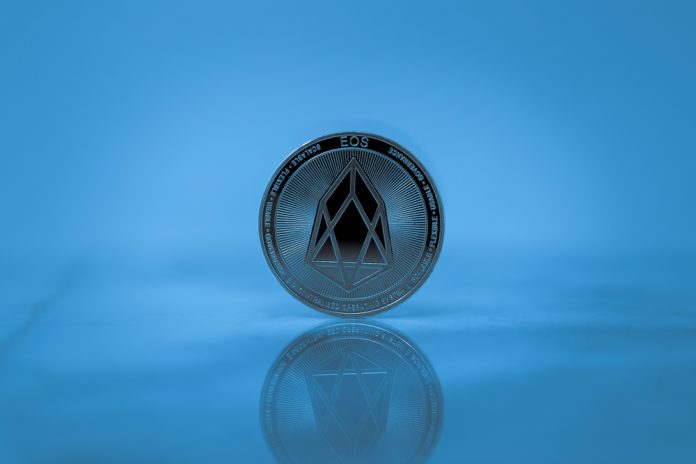 It seems yesterday's and today's positive market momentum is turning against all cryptocurrencies and assets once again. There is plenty of red to be noted across the charts, and more trouble is brewing behind the scenes. The EOS price is declining in spectacular fashion right now, as its losses are almost in the double-digit percentage range already.
EOS Price is Losing Traction Quickly
Even though many people expected the most recent market rebound to remain in place, cryptocurrency does not follow traditional rules by any means. In the past few hours, it has become more than apparent no uptrend will be sustained this time either. If the EOS price is an example, it will get ugly pretty fast, as its value dropped below $3 once again.
In the past few hours, the EOS price has dropped by just under 10% in USD value and over 9% in BTC value. Considering how the value of Bitcoin is slipping as well, it is not necessarily surprising to see such a trend affecting all altcoins right now. It seems a matter of time until EOS either bounces back strongly, or hits the $2.5 level in quick succession.
There are some interesting developments regarding EOS which should buck this trend. CPU fixes are coming to EOS, although it won't solve overall congestion or the need for scaling. Even so, it can be a positive change to help things move along and ensure the dApp ecosystem is competitive with others.
CPU FIXES ARE COMING! Soon dapps will be able to pay for your transactions, if they can afford it. Great change for #EOS @bytemaster7
Until then https://t.co/q3XOPpvwM0 is here to help. What should we pivot to once CPU is fixed for good? pic.twitter.com/8M2PoRtgco

— Chaney Moore CPUEmergency (@moore_chaney) November 29, 2018
Secondly, it seems EOS Venezuela is going on a rather aggressive marketing campaign. The team has set up a dedicated Telegram channel to answer questions and collect feedback from users. While that might not affect EOS directly, it is still a positive development when looking at the bigger picture.
Meet with us today for big things from #EOS #blockchain.
–
Vote for EOS Venezuela | Block producer and be part of the change.
–
👇👇👇
Telegram: https://t.co/Cdpu0667y4 pic.twitter.com/2wIQzulzTE

— EOS Venezuela (@eosvenezuela) November 29, 2018
Overall, it seems the EOS value is slipping a lot quicker than people originally anticipated. Inter X confirms there was "just" an 8% dip a few minutes ago, yet that deficit has already grown to 10% in quick succession. As such, one has to wonder where this trend will end up at, although further down seems to be the most logical outcome.
EOS down by 8% #eos #cryptocurrencies

— Inter X (@InterXCrypto) November 29, 2018
Even though EOS has a very healthy amount of trading volume, it is simply not sufficient to keep the price afloat right now. This dip below $3 can be crucial to keep an eye on, as it may signal the beginning of an even bigger downtrend to follow. That is not a positive outlook, but the harsh reality usually isn't pleasant.
---
Disclaimer: This is not trading or investment advice. The above article is for entertainment and education purposes only. Please do your own research before purchasing or investing into any cryptocurrency.
Image(s): Shutterstock.com