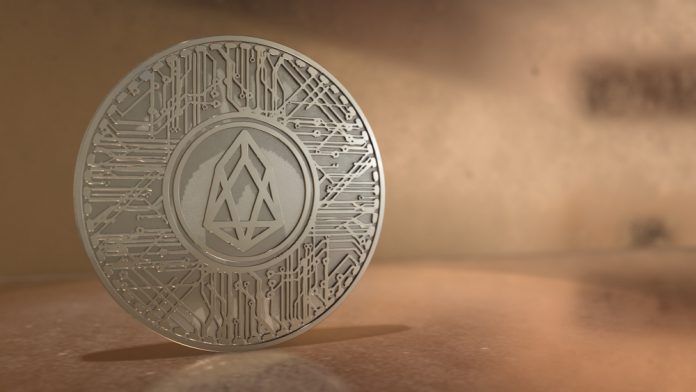 It is evident there is still a lot of positive momentum affecting all cryptocurrency market. While that momentum can very well evaporate at any given moment, it seems things continue to improve for some altcoins. The EOS price, for example, noted higher gains in the past day compared to the 48 hours prior. An interesting turn of events.
EOS Price Surge is Gaining Power
As long as the Bitcoin price remains in the green, there is still a lot of momentum altcoins can benefit from in the process. For the time being, Bitcoin notes the smaller gains in terms of percentages, but given its higher value, it still makes for an impressive price trend altogether. This momentum is currently spilling over to the altcoins, with the EOS price getting a healthy boost.
To put this in its proper perspective, the EOS price has noted a strong 10.9% gain in the past 24 hours. That alone make sit the strongest gainer in the top 10 at the time of writing, albeit most other altcoins go through a positive trend as well. Because of this recent gain, the EOS price has risen to a value of $5.91 again, which is a welcome sight after dipping below $4.5 not that long ago.
As one would come to expect, there is also a strong gain in the EOS/BTC market. Thanks to an 8.28% increase in favor of the altcoins, one EOS is currently valued at 83,691 Satoshi. Reaching the 100,000 Satoshi threshold may be a big challenge, although it is not necessarily impossible to achieve in the long run. It will primarily hinge on the Bitcoin price momentum.
The overall cryptocurrency trading volume hasn't increased all that much compared to yesterday. That is not entirely surprising, and it is not necessarily causing any problems for EOS either. In fact, the altcoin's trading volume sits comfortably at $648.05m, which is more than respectable for this particular altcoin.  It is also one of the few altcoins to note any real trading volume at this point.
As of right now, OKEx is leading the charge in terms of EOS trading volume. Three USDT pairs make up the top three, provided by OKEx, Binance, and Huobi in that particular order. Bitfinex offers the first and only fiat currency pair in the entire top five, followed by Binance's BTC market. It is rather surprising to see only one Bitcoin pair in the top five, as altcoins usually rely on BC a lot more.
How the EOS price will evolve in the coming hours and days, is very difficult to predict. More specifically, as long as Bitcoin remains in the green, the altcoins will see similar momentum, for the time being. Even so, it remains to be seen what the future will hold, especially because this momentum cannot be sustained indefinitely. For EOS, reaching $6 later today is not impossible by any means, although there will be a correction sooner or later.
Image(s): Shutterstock.com