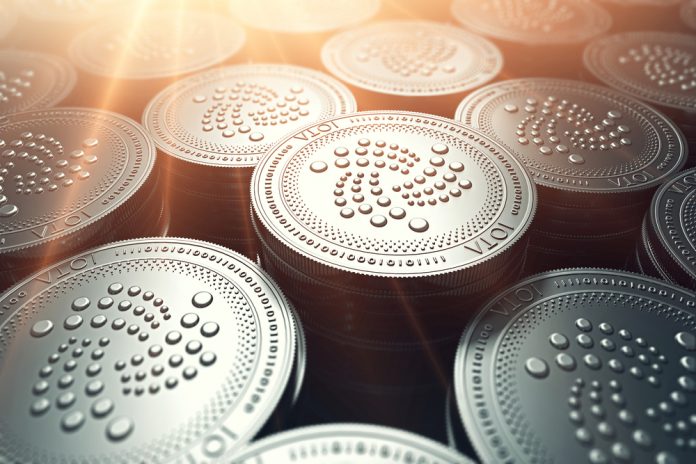 These are rather interesting times for the cryptocurrency markets. As Bitcoin sets the pace for all other currencies, it will be intriguing to see what happens next. The IOTA price continues to soar high after a full day of steep gains. It is well underway to hit $0.75 once again, barring any major mishaps with Bitcoin.
IOTA Price Remains Incredibly Bullish
It is incredibly fun to see all cryptocurrency markets go through an extended positive spell. The year 2018 has been anything but positive so far, but it seems these past few days offer a welcome sight. The IOTA price is a good example, as it continues to note strong gains day after day. Sustaining this price trend, however, is a different matter altogether.
Over the past 24 hours, the IOTA price has noted very strong gains n both USD and BTC value. With a 21.44% increase in the USD department, the IOTA price appears well underway to surpass $0.75 fairly soon. That can only happen if the holders do not take massive profits and the Bitcoin price remains at or near its current level.
Moreover, IOTA continues to gain a lot of value compared to Bitcoin. This is despite the world's leading cryptocurrency rising in value in the past few hours, albeit it is not uncommon for altcoins to note strong gains when the overall momentum changes. So far, a 16.21% gain has been noted in the MIOTA/BTC ratio, effectively ensuring IOTA is worth over 10,000 Satoshi again.
During bullish times like these, the overall cryptocurrency trading volume tends to increase. Although the current figures still remain below $15bn, it is a vast improvement compared to this past weekend. For IOTA, its volume sits comfortably at $117.69m, which is respectable albeit not out of the ordinary either.
Similar to a few days ago, Bitfinex and Binance maintain control over the IOTA trading markets. Bitfinex leads the pack with a USD pair, generating twice the volume of Binance's USDT and BTC pairs. OKEx has its own USDT pair in the top four, followed by Bitfinex's BTC market. It is a good sign to see a fiat currency pair at the top and with impressive volume.
As is always the case when cryptocurrency prices rise, there is a good chance the momentum will sour fairly soon. There has been no real cryptocurrency uptrend throughout 2018 to speak of, as all gains are usually pushed down in quick succession. Whether or not history can repeat itself yet again, remains to be seen. For the IOTA price, the push will not relent soon, but it is doubtful more spectacular gains can be noted in the coming hours.
Image(s): Shutterstock.com