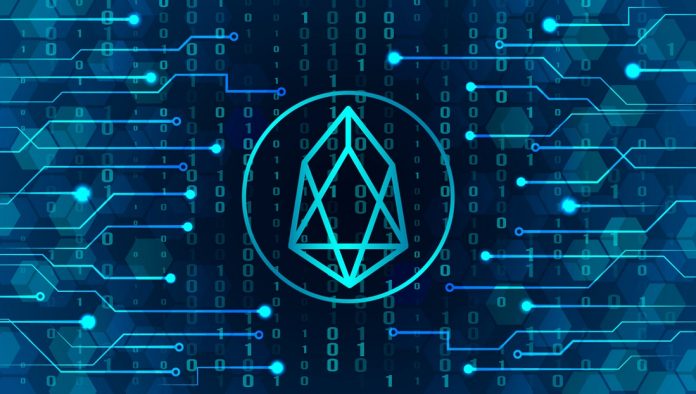 By Dmitriy Gurkovskiy, Chief Analyst at RoboForex
The EOS is going down and trading around $6.69 on Tuesday.
The correction did reach 50%, just as expected, and once the MACD diverged, the price went down on H4. This new downtrend may take the price to the current channel support at 5.70. Still, there was a gap that could signal a rise to the resistance at $7.56, in order to close that gap, with the price going down only afterwards.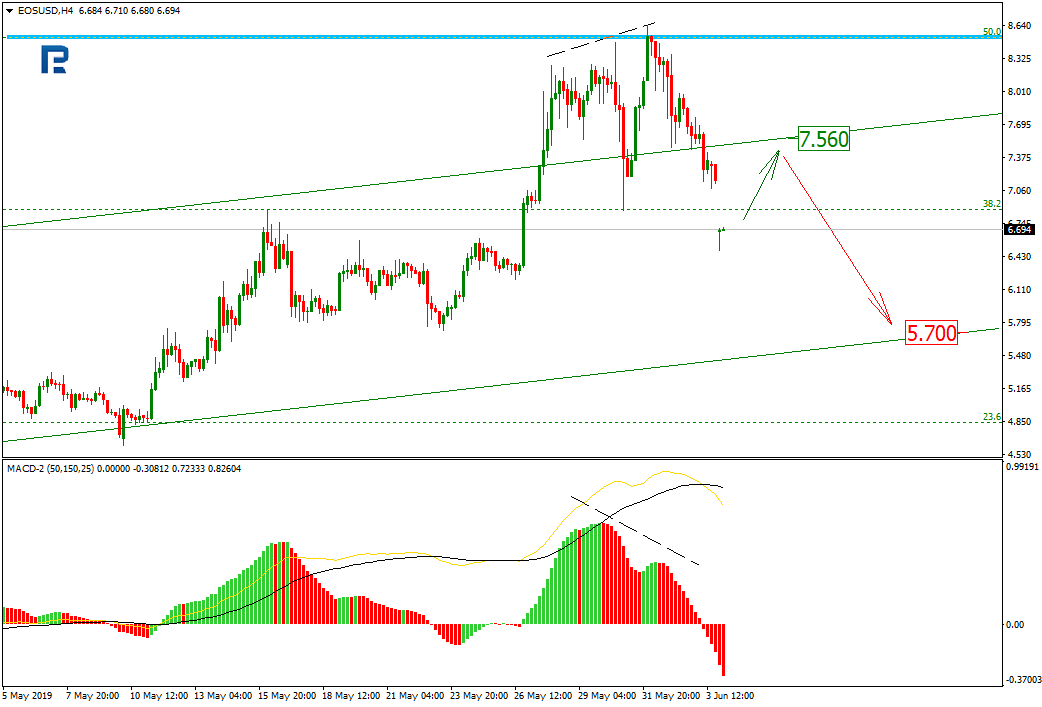 On H1, the Stochastic diverged, and a downside channel started forming, with the price testing the support after the gap. The downside movement may last till $6.25, while the Stochastic being oversold may signal a near pullback, which is likely to occur once the current channel resistance gets broken out and a golden cross has been formed.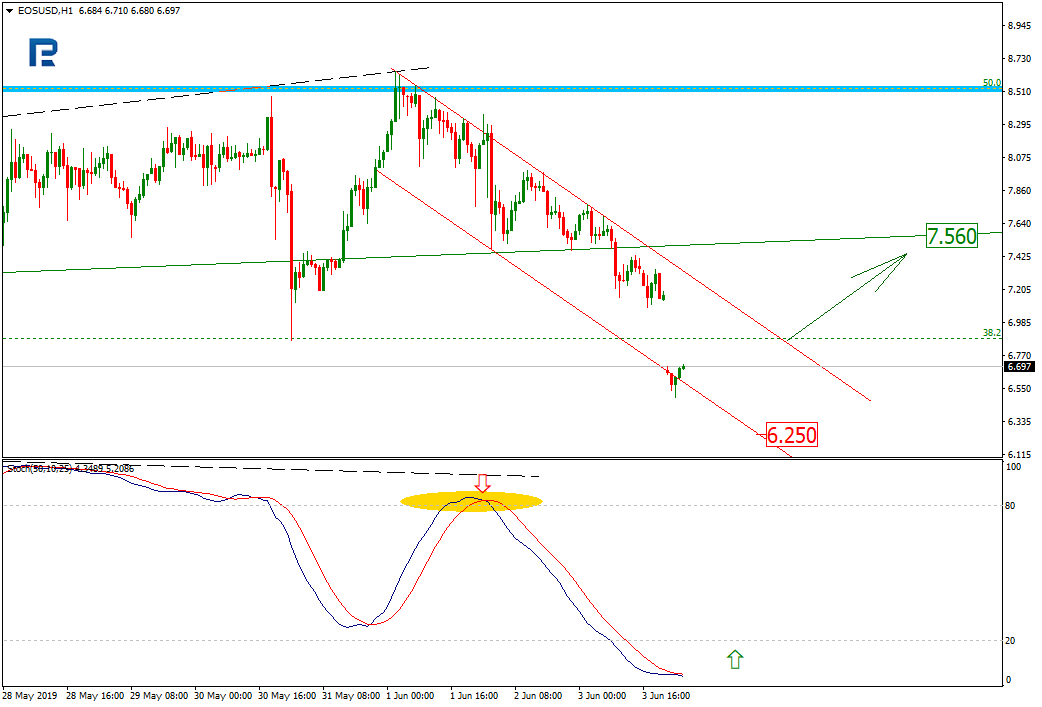 Knowledge is power, says Coinbase, and now offers EOS tokens for taking the EOSIO lessons. (Note that this service is not available in some countries.)
EOSIO lessons are a part of earn.com, a blockchain education program launched in December 2018. Initially, only Ox tokens could be received for taking lessons, then BAT, XLM, ZRX and others were added.
One does not have to have an account with a crypto exchange in order to get tokens, while the program is based on mining alternatives and is quite promising.
After making a new 12-year high, the EOS is going down firmly after Block.one said it is going to verify all Voice platform's users. This is for security reasons, but it looks like few liked it.
Disclaimer
Any predictions contained herein are based on the authors' particular opinion. This analysis shall not be treated as trading advice. RoboForex shall not be held Company for the results of the trades arising from relying upon trading recommendations and reviews contained herein.
Image(s): Shutterstock.com