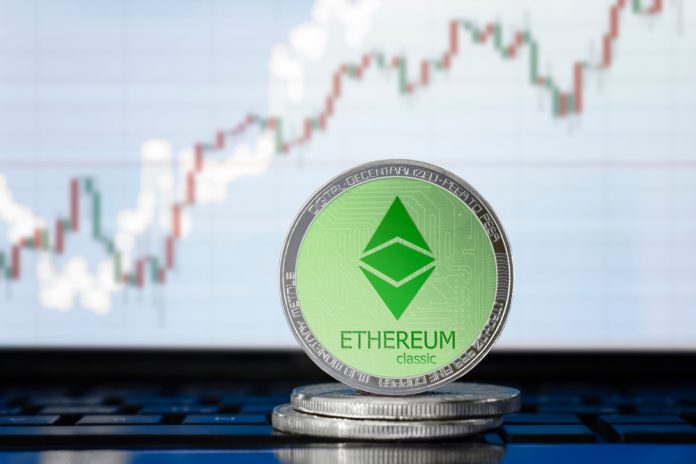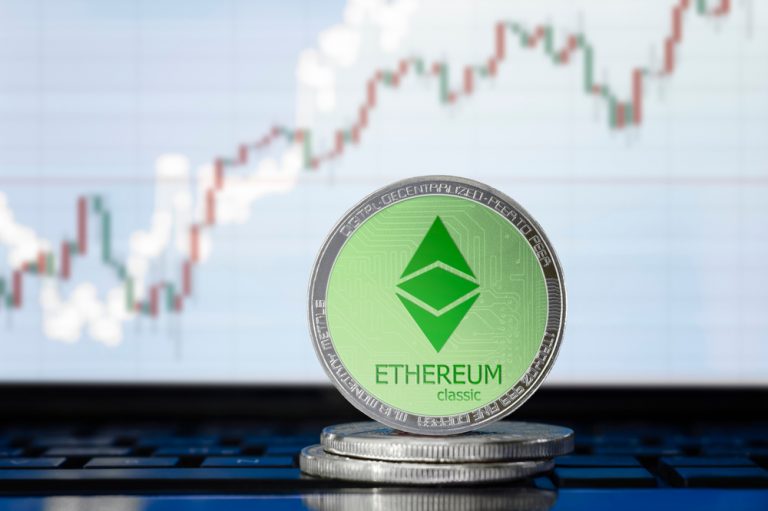 These are very peculiar times for the cryptocurrency industry as a whole. With the Bithumb exchange facing a hack, one would expect a lot more market volatility. Somehow, that momentum has seemingly been contained. While no big gainers are visible in the top 10, the Ethereum Classic price is noting some impressive growth out of the blue.
Ethereum Classic Price is on the Mend
While the markets looked relatively red just a few hours ago the situation has turned around once again. Although volatility is nothing new in the cryptocurrency world, it hardly ever works in favor of these currencies. It is thanks to these gains the Ethereum Classic price has risen quite a bit in the past few hours.
Thanks to this solid 6.84% increase, the Ethereum Classic price has finally risen above $16 again. It is a positive development for this particular altcoin, especially as its market cap has been surpassed by numerous currencies throughout 2018. It remains to be seen if that situation will reserve course anytime soon.
The Ethereum Classic price gains are primarily caused by major improvements in the ETC/BTC ratio over the past 24 hours. With a 6.65% increase, it is evident this market shift is causing the Ethereum Classic price to rise, rather than something else. As is usually the case, though, the longevity of this trend remains in question first and foremost.
Unlike most other cryptocurrencies, Ethereum Classic isn't struggling for trading volume at this time. It has over $300m in 24-hour volume, which is well higher than some of the altcoins which have a higher market cap. Rest assured this sudden interest is partially fueled by people looking to buy in for quick profits, but it's still interesting to watch regardless.
Surprisingly, it would appear no South Korean exchange is even close to the top 5 based on trading volume. OKEX's USDT and BTC pairs are clearly leading the charge right now, which is rather interesting. Binance's BTC completes the top three, with Bitforex and Bitfinex completing the top five. Only one fiat currency pair can be quite a problem for the Ethereum Classic price trend long-term, although this situation is always subject to change.
As is usually the case when the Ethereum Classic price rises, there will be some concerns regarding a brief pump. Considering how all other major currencies are effectively recovering from their brief dip earlier, there is a chance this is just natural market momentum. Especially because South Korea isn't pumping ETC for a change, as that is usually the only market showing any real interest in this altcoin.
Image(s): Shutterstock.com