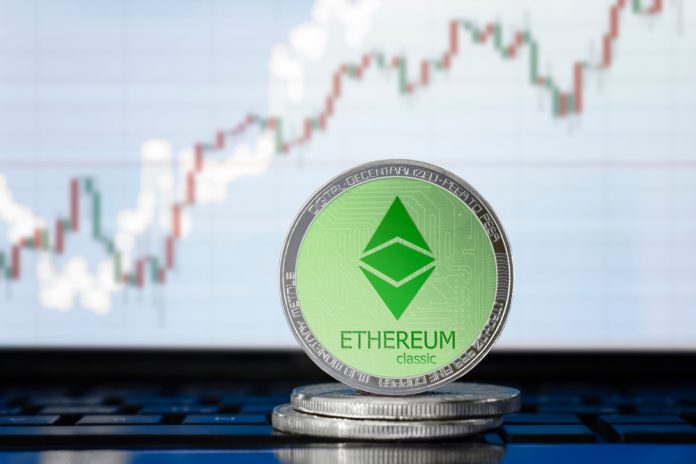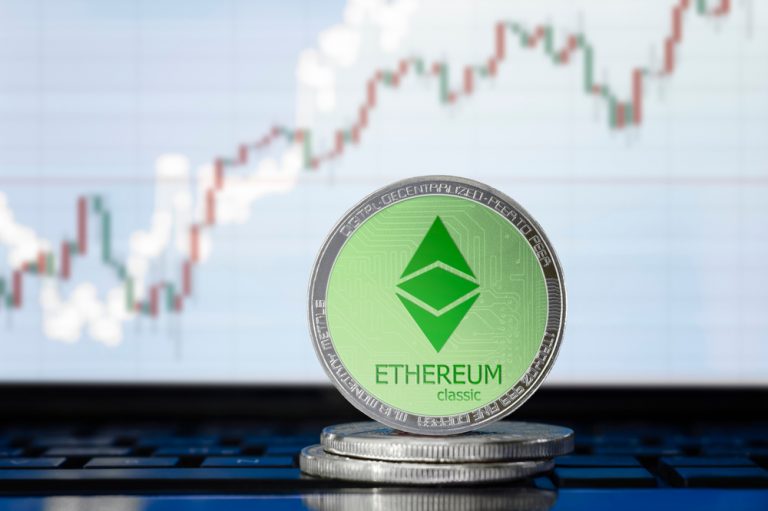 With all cryptocurrencies still in the green as of right now, an interesting situation is created. Although there is no sign of weakness, Bitcoin is struggling a bit for momentum. The Ethereum Classic price, on the other hand, is still going relatively strong as of right now.
Ethereum Classic Price Keeps Going
It is not uncommon for altcoins to bounce back a bit once the Bitcoin bull run takes a breather. Over the past few days, Bitcoin has sucked up all of the positive momentum across the various cryptocurrency markets. It caused the value of currencies such as Ethereum Classic to dip a bit. Based on the current Ethereum Classic price, it seems that dip has finally come to an end.
Over the past 24 hours, the Ethereum Classic price has seen a strong bounce in the form of a 4.37% gain. This has pushed the ETC value back to $17.04 for the first time in a few days. It is evident the altcoins need a strong bounce right now, although anything is possible when it comes to gains and losses. The current situation may turn around a lot faster than people anticipate at first.
Even so, the Ethereum Classic price is firmly on the rise. This trend is facilitated due to a solid increase in the ETC/BTC ratio over the past 24 hours. Thanks to a 4.18% shift in favor of the altcoin, the Ethereum Classic price momentum looks rather strong at this point. Maintaining a value of $17 and more may prove to be very challenging, although the weekend is almost upon us.
As one would come to expect, the Ethereum Classic trading volume is also on the rise. Although $178.89m is not necessarily a high point for ETC trading by any means, it is also more than sufficient to keep the cryptocurrency momentum going for some time to come. The overall cryptocurrency volume looks a bit weaker compared to previous days, which may impact the Ethereum Classic price in the coming hours.
OKEx is clearly in charge of the Ethereum Classic trading volume as of right now. The exchange has a USDT, BTC, and ETH pair in the top five, combining for a total of 43% of all ETC trades. These pairs are separated by BCEX's BTC pair and Huobi's USDT market. No fiat currency support in the top five is a bit worrisome, although it is not impacting the ETC value in a negative manner just yet.
As is always the case, altcoins will heavily depend on Bitcoin's price to determine future momentum. Once the Bitcoin price begins to struggle, altcoins will follow suit fairly quickly. So far, things still look good, and the Ethereum Classic price should remain above $16.75 for most of the day. That situation will always be subject to change in the cryptocurrency world.
Image(s): Shutterstock.com