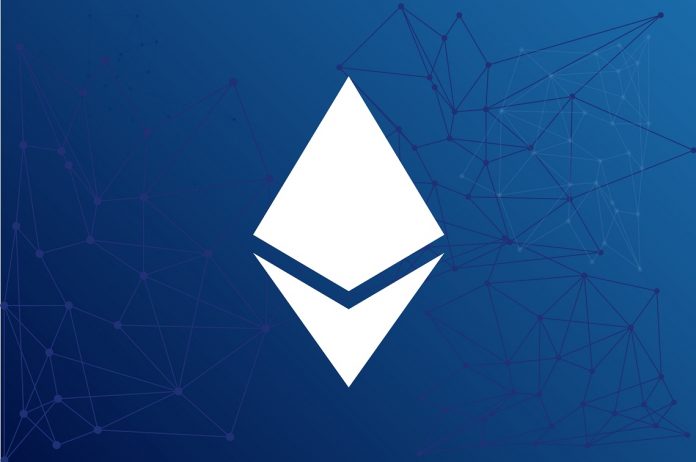 Ethereum has gained 13.42% or 13.98 USDT in twenty-four hours. In this Saturday Edition find $ETH price action, trend, technicals and more. Or jump right to the Ethereum $ETH Price Outlook.
Price Action
The price of $ETH has
risen
over twenty-four hours. The last price at press time is 118.12 USDT. In Binance moderate to heavy volume trading the daily change is 13.42%, or 13.98 USDT:
$ETH Price Change
period
%
USDT
24 hours
13.42
13.98
7 days
10.69
11.41
1 month
30.68
27.73
Trend
Ether has climbed only since midnight PDT on February 08 which coincided with the onset of Asian trading. The previous weekly trend was largely sideways with a dip when $BTC sank to $3380 on February 05 2019.
[Trend is "up" when the weekly price movement is predominantly upwards.]
Real Time Market Depth
The real time market depth is neutral.
[The real time market depth is a fractional representation of the order book, used to assist in determining market direction.]
Remarks
Bitcoin $BTC climbed more than seven percent in twenty-four hours and most cryptocurrency including Ethereum followed suit.
Technicals
Moving Average Convergence Divergence (MACD)
The MACD on the four hour chart is strongly bullish. The price is easing from an intraday high of $123.00, and the last eight 4 hour sessions are bullish.
[MACD is a trend-following momentum indicator]
Exponential Moving Averages (EMA)
| period | average |
| --- | --- |
| 7 day | 113.99 |
| 25 day | 108.93 |
| 99 day | 110.30 |
Ether began the day with the short term EMA(7) well below both the medium(25) and long(99) term EMA. Since then it has quickly ascended above both, on strong volume. The angle of divergence is currently up – and strongly bullish.
[EMA is a type of moving average that weights recent price fluctuations more, yielding a better short term signal]
Relative Strength Index (RSI)
The Relative Strength Index on the chart is 76.2. This is an overbought state.
An overbought state is not an optimum entry point.
[RSI is is a momentum indicator that measures the magnitude of recent price fluctuations to determine an overbought or oversold state]
Bitcoin $BTC Price Modifier
The 24 hour Bitcoin $BTC change is 7.43%. This may exert a bullish influence on Ethereum today.
[The bitcoin price modifier reflects the historical correlation between the price of $BTC and altcoins]
Ethereum $ETH Price Outlook
the Ethereum $ETH price outlook is neutral to bullish
if the price finds acceptance at higher levels the major resistance prints at $123
if the price finds acceptance at lower levels the major support prints at $101.21
Resistance levels: $123 $130.05 (January 14 2019) $159.26 (January 04 2018)
Support levels: $101.21 $109.00 $117.06
Invalidation: This outlook is no longer valid if the asset has performed outside of its resistance or support levels, or outside of its short term analysis time period.
Independent Comparison
Comparing our outlook with independent, automated results from Investing.com shows:
Asset: Ethereum $ETH
Time Period: Daily
Summary: neutral
Moving Averages: neutral
Technical Indicators: buy
Disclosure
The author does not hold Ethereum $ETH at the time of writing.
Thanks for reading 🙂
Image(s): Shutterstock.com