By Dmitriy Gurkovskiy, Chief Analyst at RoboForex
The Ethereum price has been rising since early this week and is trading around $177.80 early morning Tuesday.
Technically, the price has broken out the previous descending channel resistance and is now forming an ascending one. On H4, the ETH has started rising more heavily after breaking out the local resistance. With the MACD lines up, the further rise is very likely, the next target lying at the high of $187.16. In case the latter gets broken out, the price may hit the resistance at $208. The major support is meanwhile at $162.05.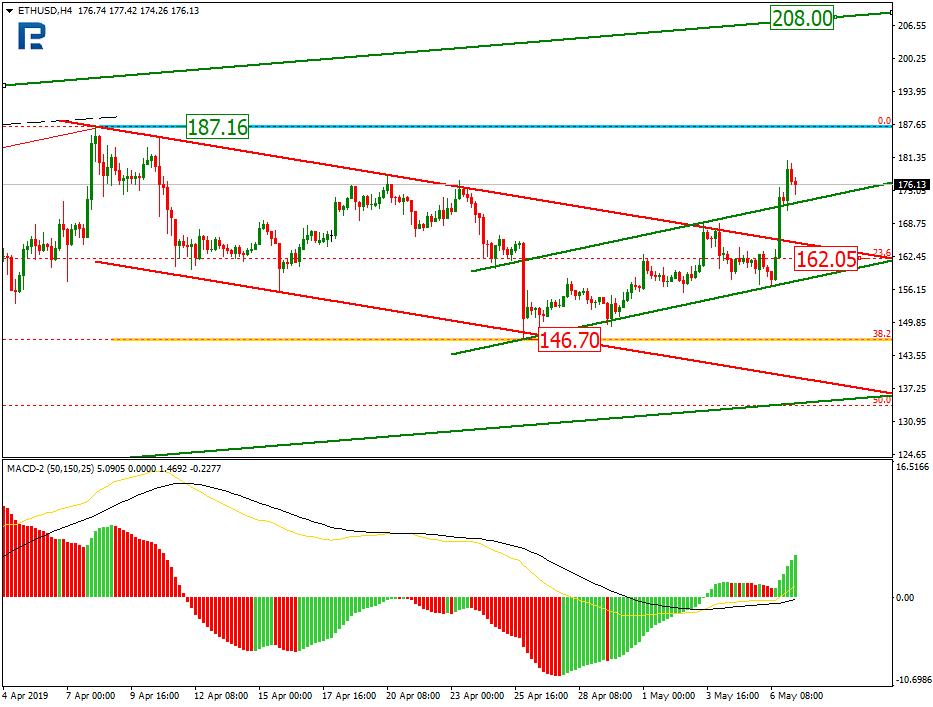 On H1, the ETH tested and broke out the short term channel resistance, and now is pulling back to the support at $172.97. The Stochastic formed a golden cross, thus confirming the overall positive outlook. The divergence, meanwhile, signals that a pullback may follow after reaching the high of $187.16.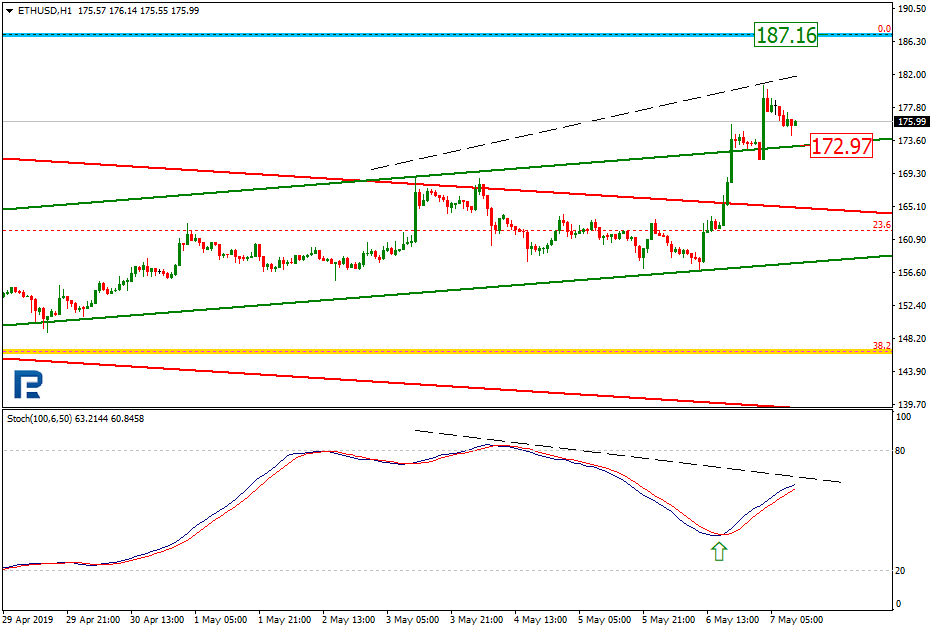 Fundamentally, an important news came from the US, where the anonymous source says the CFTC is very close to launching an ETH-based futures contract.
The CFTC officials say there's nothing bad in offering Ethereum-based derivatives, while some conditions are still to be met.
Launching such an instrument may attract new investors and money, both retail and institutional. If this is really the case, the long term downtrend may be over (at least temporarily) for the Ether.
In particular, an ETH-based futures will enable the hedge funds (the market players with more money) to trade crypto, without storing or converting it. When the BTC futures appeared, however, the optimism did not last long, and nobody can guarantee this will not happen to the ETH futures as well. Still, impossible is nothing.
---
Disclaimer: Any predictions contained herein are based on the authors' particular opinion. This analysis shall not be treated as trading advice. RoboForex shall not be held liable for the results of the trades arising from relying upon trading recommendations and reviews contained herein.