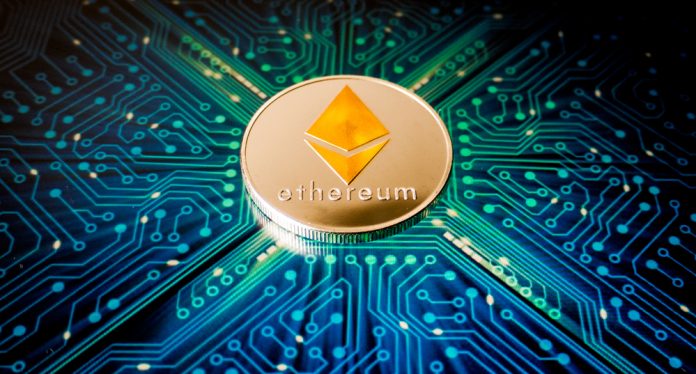 With a tiny bit of bearish pressure on Bitcoin, one would expect both XRP and Ethereum to take advantage of the situation. Contrary to that belief, XRP is not noting any gains right now. Instead, the Ethereum price is getting all the love, as this value is seemingly underway to hit $130 in fairly quick succession.
Ethereum Price Momentum Intensifies
Bitcoin usually dictates the pace for all other top cryptocurrencies. This is not entirely abnormal, as the world's leading cryptocurrency is often the gateway to getting involved in altcoins, tokens, and digital assets. Over the past few days, the Bitcoin momentum has seemingly had less of an influence on the Ethereum value. That seems to be a positive development.
To put this in perspective, the Ethereum price has gained another 3.6% in USD and BTC value over the past few hours. This rise in BTC is needed to offset Bitcoin's slightly bearish market momentum. Because of these recent gains, one Ether is now valued at nearly $128. A push to $130 seems plausible although it might not necessarily occur today.
It would appear the recent Bitcoin "rejection" usually does not bode well for Litecoin and Ethereum. However, Ethereum is, according to Gold & Crypto, a wild card because of its upcoming Constantinople hard fork. Even so, the resiliency of this market will be thoroughly tested over the coming weeks, regardless of what happens to Bitcoin in the process.
#ETH is making it really tough to short #BTC #LTC 🤔 Any weakness and we'll see a good dip on large caps

— Gold & Crypto (@Gold_and_Crypto) February 17, 2019
Ethereum West is one of those Twitter accounts which has seemingly been waiting patiently for a small uptrend. Claiming how this is a "moon flag' is very premature even under the best of circumstances, although one can always hope this is the beginning of a bigger uptrend. That will primarily depend on market markers and speculators, though.
#eth isn't painting a bull flag, it's a moon flag. 🚀

— Ethereum West (Not-A-Security) (@EthereumWest) February 17, 2019
When looking at the actual Ethereum chart, it seems the coming hours may prove to be crucial. The ETH/BTC chart is heading toward an RSI bearish Divergence, according to the 100eyes Crypto Scanner. This doesn't necessarily mean any major changes should be expected overnight,
🚨 Crypto alert:
[#ETH – #BTC] *RSI Bearish Divergence* (1h) pic.twitter.com/KVjZo2mO45

— 100eyes Crypto Scanner 🌐 (@100eyesCrypto) February 17, 2019
When looking at the big picture, it seems as if Ethereum actively tries to decouple itself from Bitcoin. Although this has been attempted in the past without much success, it appears this attempt has a bit more "juice" to it. In the end, Bitcoin will boost or drag down all markets eventually. A clean break between BTC and ETH would be interesting, but it has not occurred as of yet.
---
Disclaimer: This is not trading or investment advice. The above article is for entertainment and education purposes only. Please do your own research before purchasing or investing into any cryptocurrency.
Image(s): Shutterstock.com