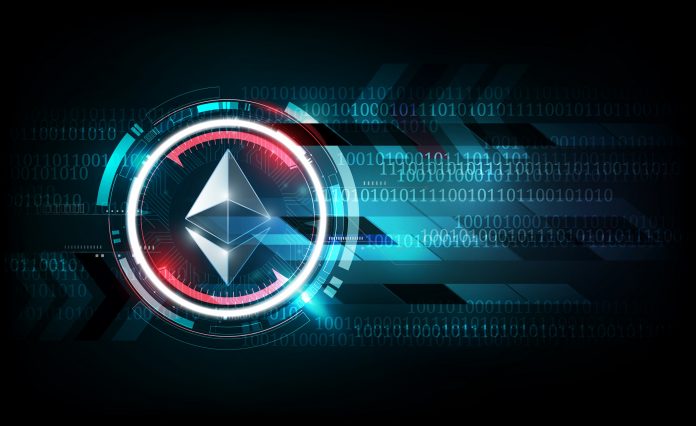 At this somewhat interesting weekend for all cryptocurrency markets, it will be interesting to see how the top markets perform. Traders and speculators with big hopes for Ethereum may want to rethink that strategy for the short-term, as the token is not progressing as expected. In fact, the USD gains are almost negated entirely by the BTC losses. An Ethereum price of $120 will seemingly remain well out of reach, for now.
Ethereum Price Struggle Seemingly Grows Worse
It is never fun to see one of the top cryptocurrencies, tokens, or assets struggle for an extended period of time. Those investors who bought Ethereum $1,200 will, unfortunately, have to wait a while longer before that level is reached again, if ever. The current price momentum doesn't warrant too much optimism whatsoever, In fact, it seems more likely the token will drop below $100 again instead of pushing through to the $125 level.
Over the past 24 hours, there hasn't been any real excitement to take note of. Following a 0.5% increase in USD value, one ETH is still priced at $117.22. However, the 0.43% decline in BTC value drives the price down to 0.0324 BTC, instead of attempting to reclaim the 0.033 level. It is evident the lack of gains in BTC value will continue to pose major problems for Ethereum for the foreseeable future.
On social media, there is no real Ethereum price excitement whatsoever. The most positive message in the past hour or so comes from Annmon, and it might not necessarily apply to just Ethereum either. Even so, the message is something all traders and speculators need to keep in mind first and foremost. Cryptocurrency is still in the infancy stage, despite solid growth over the past 10 years.
Comparing the total global population to the number of current cryptocurrency holders, it is clear that the industry is still in it's infant stage. #AirWallet #AIR #ethereum #blockchain #wallet #digital #bounty #Airdrop

— Annmon (@annmon_a) January 26, 2019
When looking at the current ETH price chart from a technical perspective, there isn't all that much positive momentum to speak of either. According to Cryptoharmonic, the $116 level is clear support for ETH, yet it remains to be seen if any real gains can be noted over the coming days and weeks. For now, the answer to that question is "no", but things can always change when people least expect it. As long as no ETH/BTC gains are noted, however, no real changes will occur.
$ETH $116 has been holding strong, with macd making a nice turn…#ethereum #cryptocurrency pic.twitter.com/OJvtIS4T2C

— Cryptoharmonic 🎧 (@CryptoTradingDJ) January 26, 2019
As has been the case for quite some time now, the status quo affecting all markets continues to create some intriguing arbitrage opportunities. For Ethereum, that means moving funds between Livecoin and EXMO can easily yield some pretty decent gains, although the overall volume of both exchanges is usually relatively limited. For those willing to take a small gamble yet seek out quick profits, that is still an option worth exploring.
#ETH
Buy at #LiveCoin and sell at #EXMO. Ratio: 2.03%#bitcoin #arbitrage #arbitraj #arbingtool https://t.co/xiFUPzcOcC

— Arbing Tool (@ArbingTool) January 26, 2019
For the time being, it would appear the potential Ethereum momentum will be fairly limited. That is not necessarily a good nor a bad thing, although it is evident some traders and holders will not be too pleased with the way things are going right now. It might be best to explore the arbitrage options first and foremost, rather than trying to chase quick profits which may incur even more financial hardship.
---
Disclaimer: This is not trading or investment advice. The above article is for entertainment and education purposes only. Please do your own research before purchasing or investing into any cryptocurrency.
Image(s): Shutterstock.com