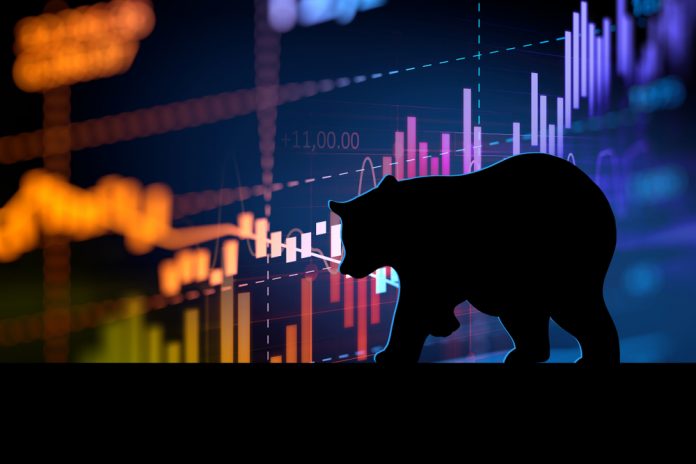 Although it has been a very brutal year for all cryptocurrencies, the pain is far from over. At this time, it seems the Ethereum price is bound to head below $150 and potentially a lot lower in the coming hours. This most recent price setback does not bode well for the future of this project, even though all cryptocurrencies are under a lot of pressure right now.
Update 11/20 2:06AM GMT: Unfortunately Ethereum's price has dipped below the $150 range, dropping over 13% in the past 24 hours.
Ethereum Price Outlook Grows Bleak
No cryptocurrency or digital asset can stand up to the market onslaught currently taking place. All major markets are getting crushed under the bearish pressure. Bitcoin is, once again, dragging all currencies with it, which is how things usually evolve during these trying times. For Ethereum, the outlook is very bleak at best, as it may not remain above $150 for much longer.
In the past few hours, the Ethereum price dropped by 10.6% in USD value and 6.2% in BTC value. It is expected the deficit over Bitcoin will continue to grow, which drags down the USD value accordingly. If this trend keeps up for a few more hours, there is no reason to think ETH will remain above $150 for very long. Dropping below that threshold would be extremely worrisome, as such a value has not been recorded for over a year.
Looking across social media, it appears there is a genuine concern for Ethereum moving forward. Artificial intelligence Investor is somewhat gloating, as he expects the gap between XRP and ETH to grow larger. One has to keep in mind XRP is also bleeding value right now, although Ethereum is definitely getting the worst of it. XRP overtook Ethereum in market cap well ahead of this latest dip, yet the difference will only become more apparent moving forward.
#XRP flippens #ETH#Etherium#bitcoin#eth / #btc = 2.95% pic.twitter.com/Hdlw9UFckk

— artificial intelligence investor (@dlefcoe) November 19, 2018
Danny Beanstalk, one of the many people who favor technical analysis over anything else, would not advise people to buy ETH as of right now. In fact, it seems the buy support for ETH isn't where it should be, and the price will most likely not hold above $150 for very long. If that level is broken, a steep drop to the double-digit range becomes more and more likely.
Possible knife catch on $eth here hitting an old daily support with bullish divergences on RSI and OBV. However, this support doesn't appear all that strong and with $btc looking ugly I'm just a spectator for now. https://t.co/EFDTJPtIiG#crypto #ethereum #eth #bitcoin pic.twitter.com/4oRyEVT4zC

— Danny Beanstalk (@DannyBeanstalk) November 19, 2018
The competition is heating up for Ethereum as well, which will not make this ongoing struggle any easier. Although one has to keep in mind competition is always a good thing in the cryptocurrency world, it remains to be seen what the future will hold. Team X-Block is working on a  new virtual machine, which makes smart contract execution easier and more efficient compared to Ethereum. An interesting idea that can have major repercussions moving forward.
Team X-Block has developed the world's first golang language based wasm virtual machine, making the X-Block smart contract execution efficiency multiple times higher than Ethereum smart contract. pic.twitter.com/y26azRfVm1

— X-Block Official (@XBlockOfficial) November 9, 2018
As the dark clouds gather over the cryptocurrency industry once again, it seems safe to assume Ethereum will continue to get battered. This has been the currency's fate for some time now, and the trend only worsens as more time progresses. Just $6.73 separates ETH from the $150 level, which is not all that much under the current circumstances.
---
Disclaimer: This is not trading or investment advice. The above article is for entertainment and education purposes only. Please do your own research before purchasing or investing into any cryptocurrency.
Image(s): Shutterstock.com