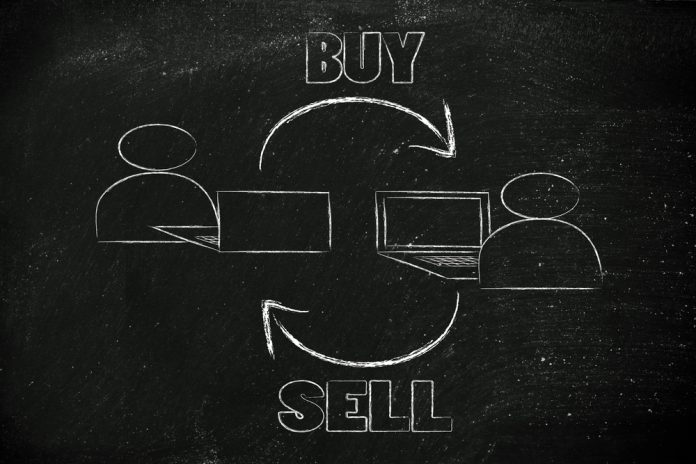 There appears to be a bright future ahead for decentralized marketplaces which make use of blockchain technology. In the Ethereum industry, various marketplaces try to make their mark on the industry as of right now. Interestingly enough, only two of them show any real activity, and the overall ETH volume is nearly non-existent.
#5 Totle
The Totle marketplace dApp aggregates liquidity of top decentralized exchanges. As such, it can effectively rival decentralized trading solutions, albeit it is more of an aggregator improving overall liquidity rather than a direct competitor. Over the past 24 hours, the Totle platform had 23 active users for a combined volume of 1.71 ETH. This is anything but promising, albeit things might pick up moving forward.
#4 Emoon
There is a very strong focus on allowing ERC20 tokens to be traded freely against one another through dApps and decentralized exchanges. In the case of Emoon, it supports tokens, CryptoKitties, and other projects. With five active users generating 0.2ETH in volume over the past 24 hours, the platform has not been that appealing, yet it is still ahead of most other competitors on the market today.
#3 OpenSea
Trying to becoming the first and largest peer-to-peer marketplace for crypto collectibles is the top priority for OpenSea. Although the project has a lot of merit, there is still a long way to go prior to making any real impact. With 35 users over the past 24 hours, there is a genuine interest, albeit only 2.15 ETH worth of volume has been recorded.
#2 Auctionity
This particular platform wants to become the world's largest blockchain auction house for crypto collectibles. This seems to confirm a lot more blockchain collectibles will come to market in the future, albeit that may not necessarily be a bad thing. Aucitonity notes a volume of 1.78 ETH in the past 24 hours and an active user base of 40 in that time period. Promising signs for the future, but there is still lots of work to be done.
#1 Decentraland
Most cryptocurrency enthusiasts are familiar with the Decentraland project, and its marketplace will undoubtedly get a lot of interest in the coming weeks and months. With a user base of 67 in the past 24 hours, the volume of 0 ETH seems to make very little sense. At the same time, the platform mainly generates transactions at this time, as it is not about financial gain like most other dApps.
Image(s): Shutterstock.com