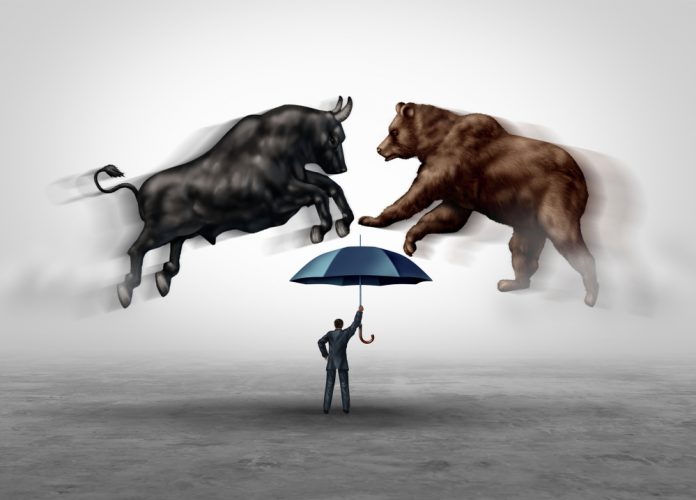 Another day dawns upon the cryptocurrency industry, albeit it is not shaping up to be a pleasant one. All top markets are losing money again, primarily because Bitcoin continues to get battered. One notable exception in the top 25 as of right now is Dogecoin. As has been the case previously, Dogecoin tends to do well when the rest of the markets struggle.
Dogecoin Price Is Making a Move
It is always interesting to note how Dogecoin's price evolves in a different manner compared to other cryptocurrencies. While that is not necessarily a bad thing whatsoever, one has to wonder how long such a trend can continue. In the case of DOGE, things are going quite well right now, primarily because there is a small gain. Unfortunately, it seems unlikely there will be a push to $0.3 in the near future.
Over the past 24 hours, the Dogecoin price has risen by just 0.3% in USD value. That in itself is not necessarily important, but the uptrend in the DOGE/BTC department tells a different story. The altcoin has gained 4% on Bitcoin in just a few hours, which only further confirms all other altcoins need to attempt to do the exact same. So far, none of them is having much luck in this department.
Looking across social media, it would appear there are some peculiar developments which warrant further Dogecoin price momentum. The altcoin is – finally – trading on Gate in a pair linked to CNYX. Whether or not that will affect the currency's liquidity or price in any significant way, remains difficult to predict. Any positive attention will usually yield some results in the long run.
#Dogecoin was just listed on #Gate: (#DOGE / #CNYX)

— Smart Coin Listings (@SmartCoinList) November 19, 2018
For those seeking a more TA-based approach to the current Dogecoin price, it seems there is a target of $0.0044 in play. That would require the current DOGE price to nearly double in quick succession, which is not necessarily possible under the current circumstances. If the current support level breaks, however, things could get very nasty in quick succession.
#Blockchain #Crypto $#DOGE #dogecoin target is $0.0044, which is the EMA26 on the weekly. Right now it is resting on the EMA12 as support. pic.twitter.com/Q3mueoB0Cp

— Ikrame #coinex (@ICoinex) November 19, 2018
The team over at The TIE is looking at cryptocurrencies in a very different matter. In their opinion, the social sentiment associated with altcoins is worth looking into. So far, it seems Dogecoin has a lot of positive short-term sentiment, which could have a bullish impact on the price moving forward. How that will play out exactly, is difficult to predict at this stage.
#Dogecoin high sentiment alert. #Doge has the highest short-term sentiment of any coin.

Up .54% over the last 24hrs and .41% of the last hour

Trading volume is 86% of 30 day average. Tweet volume is 78% of average. https://t.co/NTt8ZqZcpm pic.twitter.com/AAwQ0AzQVq

— The TIE (@TheTIEIO) November 18, 2018
Based on the current market circumstances, it would appear there is some reason to be cautiously optimistic where Dogecoin is concerned. While the price may not rise by much in the coming hours the fact this altcoin notes any real uptrend when everything else bleeds value shows this altcoin should not be overlooked. Another interesting chapter in the history of Dogecoin is being written.
---
Disclaimer: This is not trading or investment advice. The above article is for entertainment and education purposes only. Please do your own research before purchasing or investing into any cryptocurrency.
Image(s): Shutterstock.com