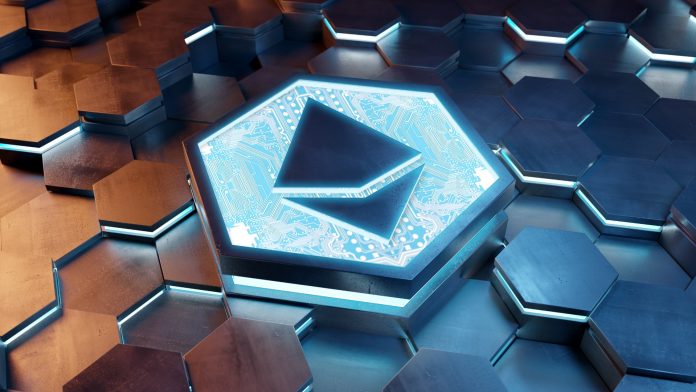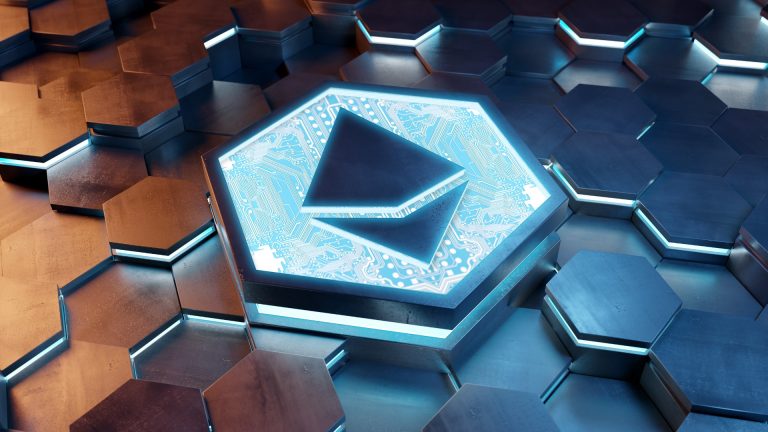 Ethereum once again proves it's the leading cryptocurrency for DeFi, NFT, and smart contracts amid a Solana network attack that saw over half a billion in assets drained from private wallets. Ethereum price is currently trading at $1,656, up over 5% in the past 24 hours and up over 12% in the past seven days. With all the attention on Solana today, Ethereum is gaining additional trader and investor confidence, pushing the price higher.
Ethereum Price Up 5%, Trading Volume Up 12%
After trading sideways at the $1,500 level this week and overtaking Bitcoin in options trading volume on Deribit, ETH continues to outperform BTC as the cryptocurrency rises another 5% today, inching closer to half of Bitcoin's market capitalization.
Solana is in the news today, with reports of the most popular Web3 wallet, Phantom, being drained of millions worth of cryptocurrency. Users are reporting their funds moving to addresses not under their control, signaling one of the largest crypto hacks in history to date.
Surprisingly, Solana's price still hasn't registered any major movements yet, with SOL trading at $40, with little change over the past 24 hours. As the hack news propagates and users wake up to find their funds lost, we're likely to see others dump Solana on exchanges, and SOL's price will dip to new lows.
As one of the top competitors to Ethereum, the Solana hack will undoubtedly provide additional bullish momentum to ETH, as Solana fans will consolidate their funds to Ethereum.
We can only hope that the Solana core team could somehow fork the chain, halt the network, or revert the transactions which wiped out millions of users' funds. So far, over 8k wallets and over $500 million worth of funds have been stolen by four addresses:
Htp9MGP8Tig923ZFY7Qf2zzbMUmYneFRAhSp7vSg4wxV
CEzN7mqP9xoxn2HdyW6fjEJ73t7qaX9Rp2zyS6hb3iEu
5WwBYgQG6BdErM2nNNyUmQXfcUnB68b6kesxBywh1J3n
GeEccGJ9BEzVbVor1njkBCCiqXJbXVeDHaXDCrBDbmuy
So far more than 8000 wallets and ~$580M were stolen by the following 4 addresses.

Htp9MGP8Tig923ZFY7Qf2zzbMUmYneFRAhSp7vSg4wxV
CEzN7mqP9xoxn2HdyW6fjEJ73t7qaX9Rp2zyS6hb3iEu
5WwBYgQG6BdErM2nNNyUmQXfcUnB68b6kesxBywh1J3n
GeEccGJ9BEzVbVor1njkBCCiqXJbXVeDHaXDCrBDbmuy pic.twitter.com/N7wJlCOi8p

— MistTrack🕵️ (@MistTrack_io) August 3, 2022
Ethereum Price Analysis and Prediction
Meanwhile, Ethereum's trading volume shows a significant increase over the past 24 hours, rising by 12% and currently at $20.78 billion.
ETHUSD will likely test the $1,700 support level with the recent Solana news. The second-largest crypto asset is expected to continue trading sideways as the crypto market battles with the Solana drama.
While Ethereum is showing bullish momentum, the likelihood of a substantial bull run is slim to none. The Solana hack will create bearish momentum for the global crypto market as investors and trader uncertainty will skyrocket. After all, waking up one day to find your Web3 wallet drained of cryptocurrency with no explanation is a stark discovery bound to create a negative ripple effect for crypto enthusiasts.
Many are likely not only taking their assets from the Solana network but are also selling off their crypto and transferring it to fiat. One option to ensure your funds are safe is to move them to Bitcoin or Ethereum and transfer them to an offline ledger wallet that's not connected to the internet.
Disclosure: This is not trading or investment advice. Always do your research before buying any cryptocurrency or investing in any services.
Follow us on Twitter @nulltxnews to stay updated with the latest Crypto, NFT, AI, Cybersecurity, Distributed Computing, and Metaverse news!
Image Source: sdecoret/123RF