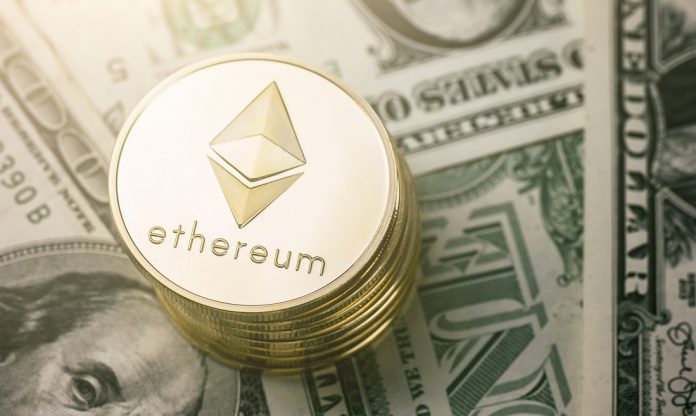 The top cryptocurrencies ranked by market cap often evolve in rather unusual ways. There has been a strong focus on the Ethereum price as of late, which is only to be expected. Since successfully reclaiming the $2 spot on Coinmarketcap, expectations for the Ethereum price turned bullish again.
Ethereum Price Flashes in the Green
Considering how all of the top cryptocurrencies suffer from bearish pressure right now, one wouldn't expect Ethereum to note any real gains. Even so, the value per ETH has risen slightly over the past few hours, which seems to confirm the bullish optimism is more than warranted. There is also the upcoming hard fork to look forward to, which paves the way for future Ethereum price momentum.
Over the past 24 hours, there has been a small but notable Ethereum price increase. Its USD value rose by 1.6%, pushing the price to $153.92. There is also a 2.87% increase in the ETH/BTC ratio. This latter development is pretty critical, a sit pushes the ETH value to over 0.04 BTC for the first time in months. Considering how Bitcoin is still stuck in sideways trading, altcoins need to carve out gains in the BTC ratio sooner rather than later.
As the new Ethereum hard fork looms on the horizon, a few interesting developments can be expected. Developers and enthusiasts exploring the Rinkeby testnet will need to upgrade their client to Geth 1.8.20 or newer. Due to the Constantinople upgrade, other versions will be rendered incompatible. As such, avoiding any potential issues is crucial.
Small reminder that the #Ethereum Rinkeby test network will fork over to Constantinople in less than 1 week. Please make sure you are on Geth 1.8.20 or newer before that time to remain operational.

Ping @AugurProject @tensorjack, please update your Rinkeby signer.

— Péter Szilágyi (@peter_szilagyi) January 3, 2019
As was somewhat to be expected, the Constantinople hard fork will also trigger a new "forked currency". Known as Ethereum Classic Vision, or ETCV, it will be airdropped to Ethereum holders automatically. Users will receive 3 ETCV for every ETH they hold at the time of the fork on January 11th. Whether any exchange will support Ethereum Classic Vision, is a different matter altogether.
All ETH holders will get free ETCV coins after our hard fork (January 11, 2019). For each ETH in your personal wallet, we will award you with 3 ETCV! Our airdrop is the best way to get our new cutting-edge cryptocurrency without paying a cent.#ETH #ETC #Fork #Bounty #Ethereum

— Ethereum Classic Vision (ETCV) (@eth_cv) December 25, 2018
When it comes to looking at the current Ethereum price chart, it would appear the coming hours may turn out to be rather crucial. More specifically, it would appear a breakout could materialize fairly soon, assuming the trading volume and support remain locked in place. How high the ETH value will go, is a bit difficult to predict, although a jump to $160 should be doable under ideal circumstances.
woke up a little late to the action here on ETH but will try to get in with good risk management. #Ethereum #bitcoin pic.twitter.com/lNnWsLjGZb

— DogyCryptotrades (@BCrpyto) January 4, 2019
Based on the current market circumstances, it would appear this minor Ethereum price uptrend can remain in place for some time to come. There is a fair bit of trading volume, which might help the altcoin inch ahead of XRP in terms of total market cap. That in itself remains one of the more interesting "battles" to keep an eye on for the foreseeable future.
---
Disclaimer: This is not trading or investment advice. The above article is for entertainment and education purposes only. Please do your own research before purchasing or investing into any cryptocurrency.
Image(s): Shutterstock.com