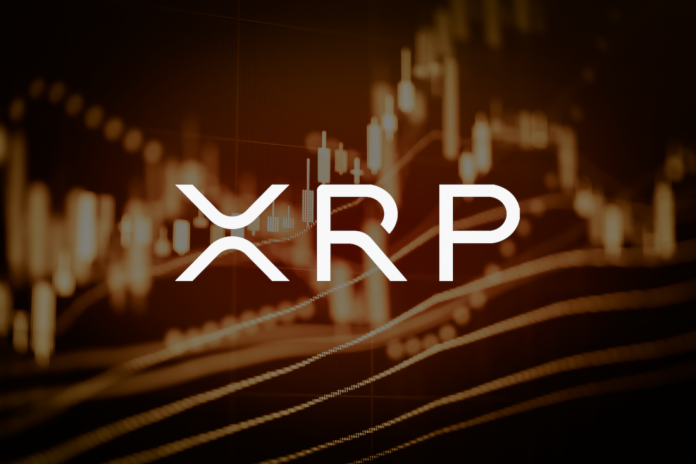 After the rather catastrophic year of 2018 for all cryptocurrencies and digital assets, expectations for 2019 are perhaps even higher than anticipated. In the case of the XRP price, the current short-term predictions all seem to agree positive momentum will materialize fairly soon.
The Major Bounce Situation
For those who look at the current XRP price chart by zooming out a bit, it quickly becomes evident an interesting scenario can play out in the coming days and weeks. As London55555 explains, it is very likely the XRP price chart will see a big bounce in the very near future. Now that some stability has formed near the $0.37 level, the time has come to look for a higher price floor in the near future.
How high that XRP price will go following such a bounce, is very difficult to predict. There has been some downward pressure over the past few hours, which might keep any potential gains in check for the foreseeable future. Even so, there is a chance a gain as big as $0.08 will materialize, which would push the XRP price to $0.45. It is always best to keep one's expectations in check, though.
The Q1 2019 Hail Mary
In the cryptocurrency and digital asset world, shooting for the stars where price expectations are concerned is not entirely uncommon. Trader Babelli is rather hopeful where XRP is concerned, although this user also acknowledges the momentum can easily swing either way. It wouldn't take too much effort to push the XRP price down to $0.29 again, which is not exactly a fun outcome
Assuming the XRP price will eventually turn bullish, however, it will need to break the resistance near $0.4 first. If that fails to materialize, the price will most likely resume its current sideways trading pattern. A successful break of the key resistance can easily push the price as high as $0.59, although achieving such a value will be met with plenty of resistance as well.
Dump Before the Bigger Gains
Technical analysis, while not an exact science, often lets traders express their hopes and dreams without facing too much backlash. On the XRP chart outlined by Joefabs16, an interesting scenario is bound to play out. A potential drop to $0.34 may very well materialize in the coming hours, which would put a lot of bearish pressure on this market.
However, this brief dip may very well be necessary prior to achieving a new leg up. Assuming the chart plays out as expected, there will be a steep uptrend following the drop to $0.34 It is expected the value per XRP will increase to $0.43 in the days to come, which would be a more than healthy improvement over the current value.
---
Disclaimer: This is not trading or investment advice. The above article is for entertainment and education purposes only. Please do your own research before purchasing or investing into any cryptocurrency.
Image(s): Shutterstock.com