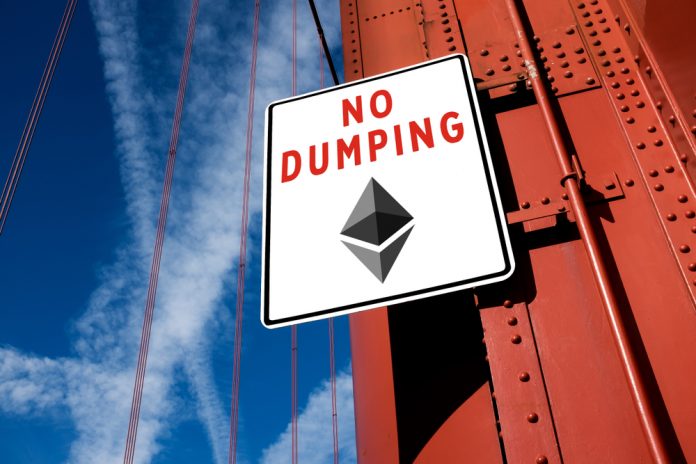 It has become more than apparent the current cryptocurrency price momentum is not doing too many people any favors. With Bitcoin getting battered, things start to look progressively worse for Ethereum as well. Its value hit double-digits again yesterday afternoon, but it is now struggling to remain above $85. This is going from bad to worse in very quick succession, and the worst may not be over yet.
Ethereum Price Falls off the Cliff
These are not the most encouraging or pleasant times to be involved in cryptocurrencies. Especially people who bought at the peak in 2017 may wonder how they could miscalculate their investment in such spectacular fashion. There has been no improvement ever since that time, and the momentum only grows more bearish as time progresses. It is not unlikely the total crypto market cap will drop to $40bn again like in early 2017.
Over the past 24 hours, the Ethereum price has lost tremendous value. It is almost impossible to picture this currency at a value of over $1,200, even though that was just a year ago. Today, however, the value dropped to $85 courtesy of another 17% loss in USD value and a 6% loss in BTC value. As the losses keep piling up for Ethereum, its market cap has also dropped below the $9bn threshold in spectacular fashion. A further drop to $7.5bn seems on the horizon.
On social media, all discussions regarding cryptocurrencies are somewhat subject to despair first and foremost. Peter Hayley-Barker wonders if anyone is even buying cryptocurrency under these market circumstances. There is no suitable answer in this regard, although every coin sold is being bought by someone else. Few people buy to inflate prices right now, as they all want the best bang for the buck first and foremost.
Is anyone out there still buying #crypto? Honest question. #btc #ltc #eth

— Peter Hayley-Barker (@PeterHBarker) December 7, 2018
Social sentiment for Ethereum is still relatively neutral, although that isn't necessarily a good thing. As illustrated by The TIE, the current Ethereum price trend will probably continue, and there is not necessarily an improvement in sight either. Despite the neutral sentiment, a further price decrease seems to be the only logical outcome. Finding a stable bottom will be crucial, but for now, it remains a guessing game first and foremost.
Track our hourly #Ethereum price projections here.

Click on the price projection chart to see the range of values we projected an hour before, our price estimate, and the actual price.

7 day projection accuracy on #ETH has been 91.98%https://t.co/7gw423l7Od

— The TIE (@TheTIEIO) December 7, 2018
Ross Middleton sees things in a very gloomy spotlight, although that is entirely understandable right now. This user sees a triple bottom being broken for both Bitcoin and Ethereum, which usually indicates more bearish pressure can be expected. Until Bitcoin finds some stable ground and support, there will be no improvements for Ethereum and other altcoins whatsoever. As such, the coming weekend will be pretty disappointing, unless something out of the ordinary happens.
Triple bottoms on both BTC & ETH firmly broken. Next target for BTC is $3-3.2 but with BFX shorts close to ATH and the $3k level widely publicised, I am approaching this from the buy side and not the sell side. Alt support levels mean nothing until BTC support is found. #BTC #ETH pic.twitter.com/g7YWsNy0Fz

— Ross Middleton (@ethfinexross) December 7, 2018
With the Ethereum price now struggling for momentum at the $85 level, it seems this project may not hold onto the third spot in the market cap rankings either. Although Ethereum will benefit a lot from a Bitcoin price uptrend, other altcoins and assets will do so as well. There appears to be a genuine concern over the future of Ethereum, at least where the price is concerned. More and more dApps are ditching this blockchain in favor of other solutions as well, which can add more negative pressure.
---
Disclaimer: This is not trading or investment advice. The above article is for entertainment and education purposes only. Please do your own research before purchasing or investing into any cryptocurrency.
Image(s): Shutterstock.com