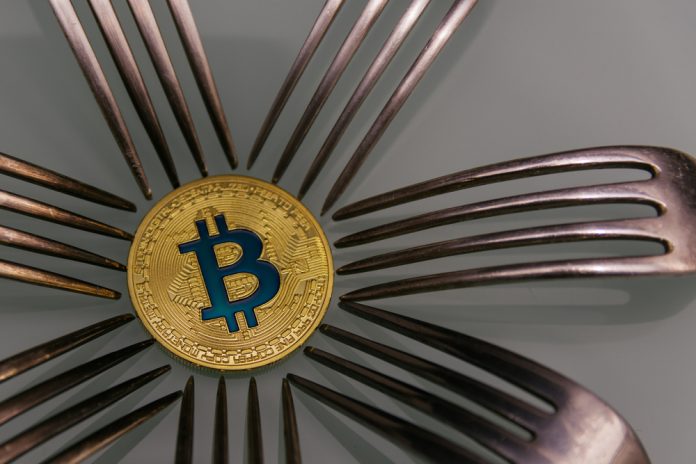 A lot of unanswered questions remain where cryptocurrencies and digital assets are concerned. The Bitcoin price continues to plummet and seemingly has no cushion at this time. There are some interesting developments taking place, though. The Bitcoin SV price continues to rise and it has now surpassed EOS, Bitcoin Cash, and Tether in the past few hours. The big question is whether or not this situation is sustainable for more than a few hours.
Bitcoin SV Price Run Continues
It all began yesterday around noon when the Bitcoin SV value suddenly started to buck the overall downtrend. Unlike other currencies, BSV successfully managed to go in the green in both USD and BTC value. At that time, no other currency was able to do the same, although it remains a bit unclear if this current trend will remain in place for much longer. Such monster gains are usually wiped out in quick succession.
Over the past 24 hours in general, there is a net 17.5% gain in USD value and a stunning 32% gain in BTC value. These statistics are completely different from what all other currencies are doing right now, although it would seem some currencies will mount a comeback. At least, the 60-minute charts look somewhat promising, albeit they tend to do so before a further dip occurs.
As one would come to expect from this current overall market trend, a lot of holders and traders are getting antsy. The bias and hate toward both Bitcoin Cash and Bitcoin SV seemingly reaches new heights these days. Karamozov Brotherovski is convinced Bitcoin SV is a "fraud", which may be a bit of a stretch. Even so, everyone is entitled to their own opinion at all times. That doesn't necessarily mean such strong words need to be used this carelessly on social media.
#BCHSV or Bitcoin SV is only a fraud using real #Bitcoin name ..You are a thief using bitcoin name for your own benefit .

— Karamozov Brotherovski (@Karamozovski) December 7, 2018
InvestBitcoinGuide seemingly has a somewhat similar strong opinion on Bitcoin SV and Bitcoin Cash. This user would rather see both projects destroyed in quick succession so Bitcoin can continue to dominate. While everyone would like to see Bitcoin recover lost value, the bigger question is whether or not no one can attempt a different approach when it comes to creating a global cryptocurrency. A fork of Bitcoin has never been a bad thing, even though it may never achieve a similar level of success.
#Bitcoin needs to flush out the crooks (#BCH #BCHSV) fighting each other for who's going to be the winner at being THE shitty fork of #BTC.
They had the financial means to crash it hard. It's pretty clear now.

— investbitcoinguide (@investBG) December 7, 2018
A slightly different statement is echoed by Vanalli, who seems quite keen on seeing where this Bitcoin SV price trend will lead. Now that SV and Bitcoin Cash are so close to one another in market cap – something most BCH supporters expected to be impossible –  a very interesting situation is created. Once Bitcoin recovers, however, things may look very different for both altcoins, either for better or worse.
The greatest rivalry since Ali vs Frazier is playing out before our eyes. It's the Fight of the Century. $BCH $BSH $BCHABC #BCHSV pic.twitter.com/e04bpQjtbJ

— Vanalli (@Vanalli) December 7, 2018
All things considered, this particular Bitcoin SV price trend comes as a complete surprise to everyone. Although the altcoin tends to gain value when Bitcoin drops, things have not been this bullish since the currency was created. Sustaining a massive uptrend, on the other hand, will always be a critical challenge. Especially when considering how BSV has just $292, in trading volume, which is anything but impressive.
---
Disclaimer: This is not trading or investment advice. The above article is for entertainment and education purposes only. Please do your own research before purchasing or investing into any cryptocurrency.
Image(s): Shutterstock.com