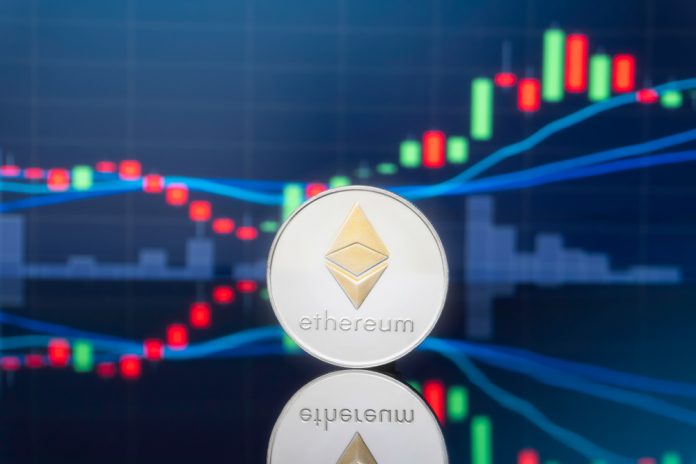 Yesterday was a very interesting day for all cryptocurrency markets. Bitcoin and altcoins gained a lot of value in quick succession. As is always the case, maintaining this form of momentum will be pretty challenging. For the Ethereum price, maintaining the $500 value level is very challenging, as there is a genuine battle going on between bulls and bears.
Ethereum Price Struggles for Stability
Short-term changes in the cryptocurrency world always pose a new set of problems. Albeit all cryptocurrency markets enjoy a positive spell right now, it seems highly unlikely that trend can be sustained for very long  No strong gain will go unpunished, especially in this particular industry. For Ethereum price speculators, the bearish pressure is already intensifying as of right now.
Over the past 24 hours, there has been a solid 4.74% Ethereum price gain. It is not the biggest change in history, especially because the Bitcoin price has risen by nearly 10% in the same timespan. It is a bit unclear why Ethereum isn't gaining similar momentum, although there is a rather big decline in the ETH/BTC ratio. Why that is taking place, remains to be determined.
As such, the Ethereum price seemingly can't find any stability at the $500 level. This struggle has been going on for some time now, as the Ethereum price hit over $500 earlier today. That quickly resulted in a $10 decline, further confirming a lot of market makers are looking to artificially suppress this price, for the time being. If this momentum remains in place, it is very likely the Ethereum price will not surpass $500 for more than a few minutes at a time.
One thing all cryptocurrency markets are benefiting from is how the overall trading volume has increased once again. Nearly $20bn worth of volume has been generated across all markets, which is very interesting. For Ethereum the 24-hour trading volume sits at $2.442bn, which is a more than respectable amount at this stage. It is not sufficient to sustain a major Ethereum price push, though, but that situation may come to change in the coming hours and days.
The bigger problem is how Ether is losing value against Bitcoin. All of the USD gains caused by the Bitcoin price uptrend are virtually negated by the declining ETH/BC ratio. That is a very problematic development, as the 4.74% SD gain is offset by a 4.48% decline in BTC value. Why people are selling Ether in favor of Bitcoin is a mystery, although it remains to be seen what the future holds.
For Ethereum price speculators, the current situation provides many mixed feelings. It appears there is no real upward momentum to speak of thanks to the declining ETH/BC ratio. Even so, the major gains noted by Bitcoin skew up ratios for many different altcoins. That situation will eventually sort itself out once speculators come to their senses once again.
Image(s): Shutterstock.com