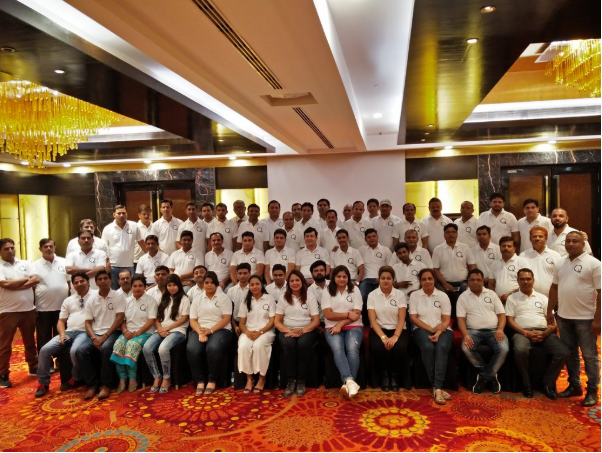 Disruptive as it is, blockchain and its accompanying cryptocurrencies are seen as anti-establishment and a threat to the traditional financial workings by governments. However, QuickX is one project that has achieved to bring a former cabinet minister and ex-finance minister of an EU nation: Mr. John Dalli.
Disclosure: This is a Sponsored Article
One Crypto To Rule Them All
Even with their fast, secure and extremely cheap transactions, cryptocurrencies are marred by multiple issues. The fallacy of human, even the most thought of tokens and their ecosystems eventually encounter problems or hit walls. The quickx team has witnessed these issues and the platform has been designed to ensure that this does not happen to itself:
Quicker Confirmations: Normally, a blockchain confirmation requires around 3 to 6 nodes/miners to pass it. This is done to make sure that each transaction is independently verified and transparency exists. This, although a good factor, leads to slower transaction times. QuickX, with its revolutionary protocol, works like bitcoin's lightning network, allowing transaction confirmation to be done offline, thus decreasing load off the network and increasing confirmation times.
Transaction Fee: With increased load on networks, miners look for higher fee offerings on transactions. This simple case of supply and demand means that as the network and its users grow, the fee normally increase- sometimes to a level that it makes it impossible to do a small transaction. The QuickX protocol makes sure that there is no major change in fee, regardless of network load. The fee itself will be so negligible that users might not even think about it while making transactions.
Scalability: An issue most older and established cryptos face (and indeed, the reason behind the bitcoin/bitcoin cash fork) is scalability. QuickX's ability to become frictionless and allow for an increased number of transaction per second.
Swapping: With hundreds of cryptos running today, it is becoming extremely essential to have ease of changing of tokens. QuickX offers users the option to quickly swap different cryptocurrencies with ease. Users do not need to have knowledge on how to make atomic swap contracts.
About QuickX
Not an ordinary run of the mill company, QuickX's team consists of the best professionals from a vast array of backgrounds. Spearheading the team are the Adhlaka brothers, who have experiences in running a professional cybersecurity firm that has worked with Vodafone and Comviva. Each team member has been specifically chosen and selected for their input in the platform, creating a balance of, digital security, the blockchain, business experts and finance professionals.
Ex-Finance Minister's Backing
When talking about finance experts, there is nothing more striking about the authenticity of a project when a professional such as the former finance and cabinet minister of a country not only backs a blockchain project but also sits on the advisory board.
John Dalli, ex-Finance Minister of Malta is such a person. A person deeply enriched in the arts of money management, he was single-handedly responsible for the complete overhaul of the Maltese taxation system, bringing it at par with the rest of EU. With his addition on the advisory board, the QuickX has gained a formidable ally, who has a keen insight on the financial world- and a person who has worked in the traditional financial sector (which has a bit of hesitation accepting cryptocurrencies), this gives a huge boost to the platform's integrity.
For more information on the QuickX platform, visit their website: https://www.quickx.io/
Image(s): Shutterstock.com