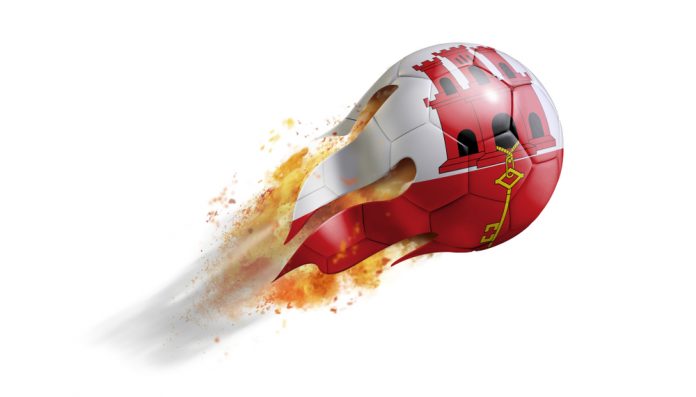 Cryptocurrency can make a big difference in any industry involving payments. The global nature of Bitcoin and altcoins makes them an appealing payment method. Gibraltar United, a European football club in the Gibraltar Premier Division, will pay its players in cryptocurrency fairly soon. They will not receive Bitcoin or any of the other established cryptocurrencies, though.
Gibraltar United Takes a Gamble
Most people probably had no idea Gibraltar had its own soccer league. Known as the Gibraltar Premier Division, it pits semi-professional teams against one another. No famous players participate in this country's competition, so it is making a name for itself in a completely different manner. One of its clubs will begin paying players in cryptocurrency moving forward.
The club with the illustrious name of Gibraltar United has reached an agreement with Quantocoin. This partnership came to be because of the club's new owner, Pablo Dana, who is also an investor in this particular digital currency. This relatively unknown currency will be used to help pay players' wages and certain other expenses. Some expenses will be paid using this currency, whereas others will utilize more traditional forms of money.
It is very uncommon for any football club to embrace cryptocurrencies in such a manner. Given the notoriously volatile nature of Bitcoin and altcoins, it seemingly makes no sense to take any unnecessary risks. At the same time, Dana is convinced that cryptocurrencies will help erode financial corruption in the sport. Corruption can be found in any sport, and football is no exception.
There is another good reason as to why cryptocurrencies make a lot of sense to Gibraltar United. The club enlists a few foreign players who may struggle to set up a bank account in Gibraltar to receive their wages. Using a cryptocurrency – even an unknown one – could solve a lot of these problems. That is, assuming Quantocoin can be converted to fiat money with ease.
Gibraltar United Owner Pablo Dana stated:
Gibraltar was the first [place that] regulated betting companies 20 years back, when everyone was seeing them as horrible. They put compliance and anti-money laundering regulations and created a platform – they have the intelligence to do the same with cryptocurrencies."
Slowly but surely, cryptocurrency continues to make a positive impact on various industries. Although there is still a very long way to go, all of these developments show that there is merit to this technology. Although it seems highly unlikely that any major clubs will ever pay their players in Bitcoin, there is still a very good chance that this new form of money will make its mark on the sports industry as a whole.
Image(s): Shutterstock.com