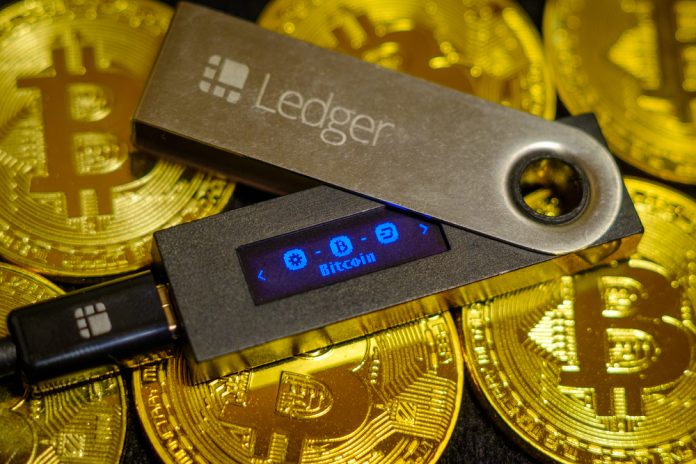 Every crypto user wants assurance that their crypto assets are in no danger of being stolen, and this is what has led to Ledger's unprecedented success. Headquartered in Paris, the startup has been developing crypto management solutions since 2014, and with some infamous crypto heists in recent times reminding people just how prone they are to attacks, Ledger's hardware wallets have been selling like hotcakes. Ledger's crypto wallets generated over $50 million in revenue in 2017, and the company is now reportedly valued at nearly $1 billion. This has attracted the interest of some of the biggest names in the tech industry including Samsung and Google.
The Crypto Unicorn
With offices in Paris, Vierzon, New York, and San Francisco, Ledger has continued to dominate the crypto hardware wallets space, serving clients in 165 countries. The startup's president, Pascal Gauthier, revealed during an interview that in 2017, the company had sold over one million wallets which translated to $53 million, an incredible fete for a company that has only existed for four years. This is just the beginning, however, with the startup seeking to expand its reach by targeting institutional crypto investors.
The Ledger Nano S is the startup's most successful product and is frequently featured as one of the most secure crypto wallets. While this wallet has been a success, Gauthier believes that the company's next products will be just as successful, the first of which is the Ledger Vault. This is a software product that supports multiple users and whose target is institutions that deal in cryptos. It can be customized according to the needs of each institution, such as by requiring a certain number of physical users to sign in before a transaction is completed, or by delaying the completion of certain transactions for oversight purposes. Ledger also intends to venture into offering custodial services for its clients. In partnership with Japanese financial giant Nomura, Ledger will develop a vault system in which it will safe-keep its clients' crypto assets. This project will take longer to complete, as it's quite risky given the rise of crypto heists and the ambiguous regulatory framework, especially when institutional capital is involved.
Ledger's rapid rise to become one of the most renowned crypto wallet providers has attracted the interest of many investors. In January, the startup raised $75 million at a valuation of $300 million, led by British tech-focused venture capital firm Draper Esprit. And now, Ledger is planning another round of funding, one which will differ slightly from its previous rounds. While previously it sought consumer-focused venture capital firms to help it with its Nano S product line, it's now focused on partners whose focus goes beyond the money. The new partners will have to sign commercial contracts with the startup and commit to partnering in the development of products.
The startup is alleged to have attracted the interest of Google and Samsung, the report stated, quoting a source with knowledge on the matter. Europe's largest industrial manufacturing company, Siemens, is also interested in the startup. The rising interest has seen the startup's value appreciate, and according to the source, it's closing in on the $1 billion mark, which would make it Europe's first crypto unicorn.
Image(s): Shutterstock.com