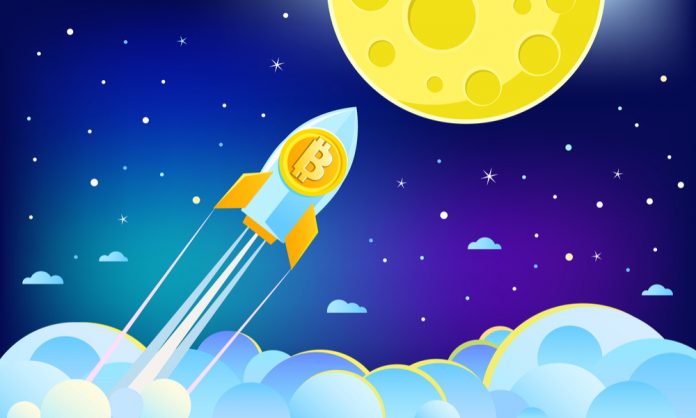 Have you lost faith in your Bitcoin prediction for the year? Has the recent downward spiral of the crypto markets caused you to lower your prediction? Julian Hosp, the co-founder of crypto startup TenX, is unfazed by the current market conditions. To the contrary, he remains bullish on Bitcoin, predicting that the crypto king will hit $60,000 this year. Hosp made the bold prediction last year in December when cryptos were enjoying their best time yet, and in a recent interview with CNBC, he reiterated his belief that cryptos are only one major positive move from besting their all-time highs achieved in December.
The Second Rise Will Be More Sustained
Hosp predicted last year that Bitcoin would hit a low of $5,000 and a high of $60,000, a prediction which many in the industry disputed. When he made the prediction, Bitcoin was closing in on $20,000 and many were confident that there was no going back. The reality has been much different, with cryptos taking huge blows this year which have seen Bitcoin shedding over 70% of its value to drop to below $6,000. This has led to massive selloffs, with investors fearing that it could get worse. According to Hosp, this group of speculative investors leaving the industry will ultimately prove to be good and will make the industry stronger.
But I think it's also because a lot of the players that came into this market a year ago, their entire interest was pure price speculation. So they only saw it as: I can get in at $7,000 and I'm going to find some shmuck who's going to buy it from me for $8,000….. And so now, slowly all these players who are just focused on price are getting weeded out and what's left are entrepreneurs, the business owners and long-term believers in the fundamentals. And so obviously, demand is going down a bit, but I'm sure that it's going to recover.
So, how do we get to the $60,000?
A massive positive event will change Bitcoin's fortunes, Hosp stated. It could be the regulatory approval of a Bitcoin ETF which will attract institutional capital. Or it could be the backing of Bitcoin by a country, perhaps by declaring it a legal form of payment. Such events will push the price up as investor confidence in the currency increases.
Hosp also believes that the adversarial direction taken by most countries on the regulatory front is counterproductive.
Countries need to move away from trying to forbid certain things that are decentralized, that are digital. It's almost impossible to do so. They should rather go into the direction where they make it very clear on what's allowed.
Bitcoin price predictions are common in this industry and vary wildly, with conservative individuals predicting it will hit $20,000 again this year, while the very bold have made daring predictions, such as Tim Draper saying Bitcoin will hit $250,000 by 2022. Recently, crypto enthusiast Tom Lee revised his prediction downwards from $25,000 to $22,000. According to Lee, who is the founder and managing partner of research firm Fundstrat, the price of Bitcoin should be twice as much as its mining costs. With the current mining costs for one Bitcoin standing at just over $9,000, Lee believes that at $22,000, Bitcoin will be at its prime and expects it to hit this number before the year ends.
Image(s): Shutterstock.com