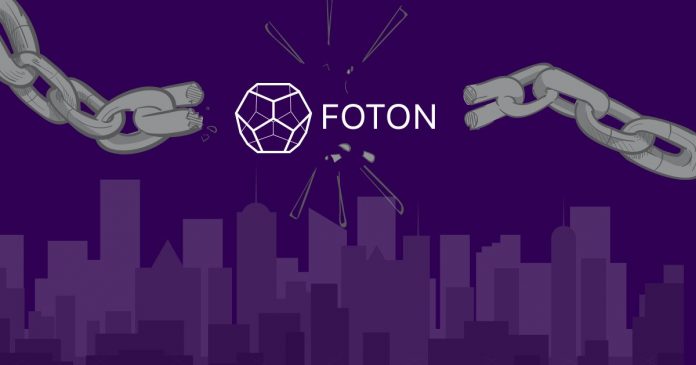 Blockchain technology is taking over the world. Cryptocurrencies saw an unprecedented boom in investment in 2017. While the cryptocurrency market capitalisation peaked at $ 800 billion and has seen a correction to $ 131 billion in December 2018, the adoption is increasing at a rapid pace.

The technology where a distributed ledger was able to securely log transactions anonymously gave us Bitcoin, the world's largest cryptocurrency. Furthering the use cases, project team at Ethereum built Smart Contracts based on blockchain.

Smart contracts enable the possibilities of creating contracts written in code that does not require a central authority to execute securely. With governance built in the code, a project can automate decision making by way of voting, owning a stake in the process and using the Smart Contracts that form the structure of the organisation. Using Smart Contracts, projects are building Decentralised Autonomous Organisations (DAOs) which can function independently like an organisation with a board, CEO and staff. Smart contracts are disrupting many industries and banking industry is one of the industries ripe for disruption.
Blockchain Bank – A revolution in the banking industry
The functions of a bank – lending, deposits, treasury, investment advice, business intelligence, regulatory compliance, payments, and remittances – will be disrupted by Smart Contracts on Blockchain. Many projects are working on such a platform. Let us look at one of the most promising projects – FOTON Bank – which is led by a passionate team that is filled with technologists and vertical experts. With the support of their credible advisory board, this project is one of the frontrunners in the race to disrupt the holy grail of banking. FOTON's team is led by Andrey Pashkevich, who has over ten year's experience in the financial sector and has had the distinction of working with Credit Europe Bank – a large organisation with over 4,000 people and an annual turnover of $ 1.5 billion – to help them develop their banking and payment systems.
FOTON is focused on creating a robust Autonomous Banking System where clients can avail various services using Fiat and Cryptocurrency accounts. It aims to create a secure environment within the legal framework that follows the AML / KYC norms and provides a savings and credit account. This will all be done without a middleman sitting in the bank making decisions about the interest rates and other important financial factors without consulting the market. With a decentralized exchange and lending facility, the fees and interest will be determined by the forces of the free market.
Why a blockchain bank?
Traditional banking system suffers from inertia and archaic thinking. Apart from the application of new technologies to bring in efficiencies, there has been not much real innovation in this industry. It is plagued with various problems:
Regulation is one of the major hurdles when it comes to the banking industry. Regulator guidelines are strict and they are not always in the best interest of the clients.
Limitations are applied to user's own funds when it comes to transfers, utilization and credit. Time taken to process the transactions and sanction credit is another factor that makes the system very inefficient.
Concerns of privacy are rightly placed when it comes to dealing with traditional banking. Officers at the lowest level often have access to the client's credit history, credit card statements. Such access is like peeking in a person's lifestyle. This was accepted since there was no alternative to banks in the past. But that is about to change now.
Here is our research about differences between traditional and crypto banking. Enjoy 😉 https://t.co/q0htpx72n2#fotonbank #blockchain #crypto #finances pic.twitter.com/tByqtPCrS9

— FOTON BANK (@foton_bank) December 14, 2018
User's control over their account and their own funds is another cause for concern. Banks and regulators can freeze accounts, stop transfers and intercept financial information which means they are in control of user's funds and accounts.
Banking services are available only during working hours and not on holidays. The old system required a physical visit to the bank to transact. With the internet that is changed. But the service is not available 24×7, which means users can access and utilise their funds anytime they wish to.
Dependence on authority was seen as a positive thing in the last century. Central banks and regulators, however, have lost the faith of the public. Decisions pertaining to interest rate and collateralisation can affect every individual and the economy as a whole. With decentralised banking platform, one can leave these decisions to the stakeholders or to the market forces themselves to determine fair value.
High costs and fees mean the customer ends up paying for an inefficient system out of their pockets. Banks require tens of thousands of employees to do what a Smart Contract built-in code can handle. This means the fees are much less on a blockchain bank like FOTON.
Functions of a blockchain bank:
Savings and Credit accounts
FOTON aims to provide savings and a credit account with separate options for personal and business accounts. Business accounts have the features that can rival a banking account service.
Both these accounts can have built-in anonymity or can be completely transparent complete with regulatory and taxation oversight by way of Know Your Customer (KYC) and Anti-money laundering (AML) compliance.
Virtual Card
FOTON will also issue a virtual card which can be used to make payments just like a credit card. With Near Field Technology (NFC) enabled cards utilising an HCE (Host Card Emulation), users can pay on any POS terminal just like a standard plastic card.
Cryptocurrency and Fiat exchange
FOTON will be creating a crypto exchange on Ethereum blockchain while creating Stablecoins and a network for user payments by partnering with world's leading payment processors like Visa, MasterCard, and UnionPay.
Payments
FOTON aims to provide the cheapest payments in multiple currencies – Fiat and Crypto – with the cheapest possible fees.
Acquiring and Processing
This service is similar to Paypal or Alipay. Banks depend on traditional acquiring and processing methods which are slow and expensive. On FOTON platform, users will receive discounts of up to 40% on the standard commission.
Mobile Application
FOTON's mobile application features an easy way to manage funds, exchange and invest them in various Fiat and Cryptocurrencies. A state-of-the-art user interface makes it easy for everyone.

Benefits to stakeholders
The technology might be a miracle, but it has to translate into real-world benefits for the users. All the stakeholders have to benefit in some way. Only then can any technology be adopted widely. Let us look at how a decentralised banking platform like FOTON can benefit different stakeholders.
Customers
This is the most important group of stakeholders. Bank's customers range from salaried folks with a few transactions and predictable repetitive behavior to businesses with needs as varying as colors of a rainbow.
Some of the biggest benefits that FOTON platform can provide to the customers are low fees, lower interest rates on borrowings, ownership and control over funds, faster processing, global reach, security of a distributed ledger, biometric signature, asset recovery, loyalty programs, billing systems and a host of distributed apps or DApps that can be built on an open platform like FOTON. These benefits will be available for individual users as well as businesses.
FOTON also plans to introduce Distributed Autonomous Investment Funds (DAIF) where users will be able to create investment buckets where investment will be decided autonomously by Smart Contract voting systems.
Smart exchange on the FOTON platform will also provide an escrow service. This is a great peer-to-peer transaction facilitator. Combined with the best practices in security, this platform can facilitate transactions and create a trustworthy business environment.
Businesses
Apart from all the features and services that the personal users get, businesses will additionally benefit from the agility of the banking platform, 24×7 availability, ability to trade globally without jumping through various regulatory and payment hoops.
Businesses will also have a way to manage the salary accounts, automated business-trading and unrestricted access to their funds any time they want to invest them. With funds secured in one place, the working capital requirements can be borrowed as well as excess funds are invested in any Fiat or Cryptocurrency with an easy one-stop conversion.
Investors
It is an investor's wet dream to participate in the building of a tech product that can change an industry. And banking is the mother of all industries. It is an early stage in FOTON's plan and development of product and launch of the platform will make the investment more valuable for sure.
FOTON ICO
FOTON's ICO will provide the funds to support the great team build the technology, product platforms, and a service layer. The upcoming ICO will be a sale of 5,000,000,000 FTN tokens for a price of $0.01 per token. The Pre-ICO will be launched on December 25, 2018 and the main ICO event will be held some time in February or March.
Conclusion
A banking revolution is long overdue. A promising platform like FOTON can seem like a dream for most individuals and businesses but it is not far from being realized. One can see it as an important building block in the new future. A decentralised banking platform could be the base on which various innovative products are built and tested with the large existing user base filled with enthusiasts and early adopters. Keeping this in mind, the platform should not only be seen as the technology that will disrupt banking but also the one to inspire and support the new wave of innovations in finance and banking.

---
This is a sponsored article and does not necessarily reflect the opinions or views held by any employees of NullTX. This is not investment, trading, or gambling advice. Always conduct your own independent research.
Image(s): Shutterstock.com