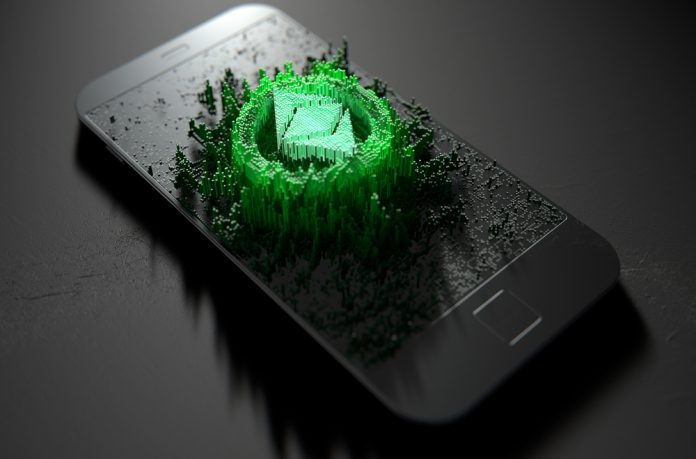 In this article, we have listed all Ethereum Classic wallets so that you can choose the best one for you. The list contains official wallet, online web wallets, desktop and hardware (cold) wallets for ETC.
The official client of the Ethereum Classic
Core-Geth is a new version of the official Go Ethereum client with improved features and increased security.  It is long term supported by the ETC Core development team with stable funding from Ethereum Classic Labs. Having the funding means that the case will not stop being supported and updated.
The only downside is the command line wallet. It has no graphical shell and can be tricky to set up for a newbie.
If you are not familiar with the command line, it is highly discouraged to use Geth. A tangible benefit: when upgrading such a purse, users can use their existing data directories and do not need to re-sync to upgrade to Core-Geth from the legacy Multi-Geth client.
Core-Geth is a recommended and official client from a well-known and transparent development team. This repository contains the installer (releases) as well as a zip file for windows (core-geth-win64-v1.11.19.zip). The installer automatically places the geth in the system variable – PATH.
This option is not suitable for beginners because of the complexity of the work. Experienced network users can confidently use this platform.
How to create a desktop wallet for Ethereum Classic
Desktop cases are special programs that are installed on a computer and give the user full control over the private keys. The pluses of such storage are wide functionality, reliable protection against hacking, and ease of use. Below we will look at several options of such wallets for Ethereum Classic.
Ethereum Classic Geth
The Geth Classic wallet is a program that is installed on your PC and allows you to store ETC virtual money on your computer. The installation is standard, after which you can use the storage to accumulate and conduct transactions with ETC. This option is not suitable for beginners because of the complexity of the work. Experienced network users can confidently use this platform.
How to open an online wallet for Ethereum Classic – options
A good way to store ETC virtual currency for frequent transactions is to create an online purse. Such cases are on separate services, which does not require downloading a program to your computer and storing the blockchain on your hard drive. By creating an online case for Ethereum Classic, the user gets access to the virtual currency from any PC (without being tied to a specific computer). The functionality and security level are lower than in desktop wallets, but it is enough for secure storage of Classical Ether. Let's take a look at a few variations of these wallets below.
ETC Web Wallet
The ETC Web Wallet service recently underwent a major update, after which it became similar to the official Ethereum client known as MyEtherWallet. Although, unlike the latter, ETC Web Wallet is designed to work exclusively with Ethereum Classic. Using it, you can get started with this coin in just a couple of minutes.
Open the wallet page by following this link. There are two options available at the top of the page: log into an existing ETC wallet or create a new one.
When creating a new wallet, the user is immediately prompted to enter the password that encrypts the keystore file. Later, you will be able to set up login via a private key, create a paper wallet and receive a QR code that can be scanned to transfer funds to your address.
In general, ETC Web Wallet allows you to get started with Ethereum Classic without wasting extra time, and this is its absolute advantage. You should remember that this service does not store any user data, which, of course, is good from a security point of view, however, you should keep the passwords for accessing the wallet in a safe place. If they are lost, it is not possible to restore access to the wallet, so your funds may be lost forever.
However, this is normal for a non-custodial wallet. Stick to the security advice provided by the developers, and it is unlikely that something bad will happen to your coins.
MyEtherWallet
Another available wallet for Ethereum Classic is MyEtherWallet. This is the original version of the wallet mentioned above. MyEtherWallet is positioned as the official case for ETH, but it is also suitable for storing other coins running on the ERC20 protocol. Many participants of the cryptocurrency network call this wallet the most convenient for users who simultaneously own two cryptocurrencies – ETC and ETH.
The pluses of the purse include reliability, a simple interface, popularity among users, as well as multicurrency. To open an Ethereum Classic wallet, you need to go to myetherwallet.com. The principle of creation is similar to the one described above.
The main task – to think up a reliable password, because it depends on the safety of virtual coins. Here you need to adhere to the following rules (they are suitable for the Classic Ether case as well):
The number of characters from 9 or more. Experts recommend using not less than 15.

Include uppercase and lowercase letters in the password for greater complexity. Apply numbers and letters.

The combination must not have any connection with any events or birth dates.
It is recommended to save the invented code in a separate place or write it down. In the last step, the system prompts you to rewrite or print your key on paper. As noted in the Classic Ethereum case, several options for logging into the case are offered:
Through MetaMask, a browser extension through which money can be accessed.

Through hardware wallets (e.g. Ledger or Trezor).
To use MyEtherWallet for ETC storage, all you need to do is switch to Ethereum Classic in the corresponding menu in the upper right corner. Immediately after that, the system directs to the ETC blockchain and allows you to work with the virtual coin of interest.

Hardware wallets for Ethereum Classic
Hardware wallets are in high demand. These are special devices that can be used to store different types of virtual coins, including ETC. The advantage of the device is that it is always on hand and has no direct connection to the Internet. Because of this, the hardware purse provides even better protection than a local Ethereum Classic wallet. The only disadvantage remains the high cost, which often discourages cryptocurrency owners.
Conclusion
In this article, we looked at how to create an Ethereum Classic wallet for different types of cases. If we proceed from the position of reliability, it is better to use desktop or hardware wallets. Online or mobile purses are convenient. In this case, the final choice is left to the cryptocurrency owner.
Image(s): Shutterstock.com