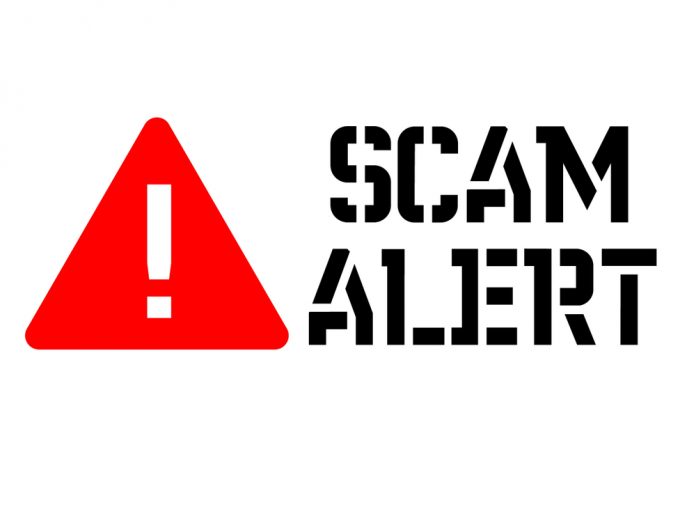 Cryptocurrency scams have become a very real problem over the past few years. With so many new users entering this ecosystem as of late, it is evident that many are at risk of being scammed. In India, another big crypto scam has been uncovered, and two individuals associated with the venture have been arrested.
Cryptocurrency Racket Shut Down
It is good to see police officials crack down on any illegal activity involving Bitcoin or other cryptocurrencies. India has been cracking down on illicit cryptocurrency companies and offerings. There are many potential scams in India, which is a bigger problem that needs to be addressed.
One of the latest scams plaguing the country was created in the city of Ghaziabad. Two residents have been taken into custody by the police for allegedly duping 1,800 cryptocurrency investors. These individuals formed a fake company which claimed to offer a new investment opportunity for interested parties. Once investors began filing complaints against the company, the police launched an investigation.
As it turns out, the two individuals confirmed they'd formed a fake US-based cryptocurrency company. The venture goes by the name of Ripple Future, and it tried to capitalize on the success associated with Ripple and XRP. Unlike some other countries, India is very keen on Ripple's technology and its native asset, despite openly opposing cryptocurrencies such as Bitcoin.
Investors were promised a return on their initial contribution within 250 days. That would be a very tough act, especially when considering how volatile the world of cryptocurrency and digital assets is. Moreover, investors were told they'd see their initial deposit tripled in this same time period. Such investment opportunities always raise red flags immediately and should be avoided at all costs.
Despite the obvious problems associated with Ripple Future, the company still raised 30 crore  – or close to $5 million – very quickly. It is unclear what has happened with the money exactly or whether investors will be able to recoup their losses at some point. It is not the first time such a major scam has been uncovered in India, and recovering stolen money often proves impossible.
At this point, it is believed that there is still one accomplice at large. The investigation will continue to determine how this scam worked exactly and whether or not a third individual was involved. For India, this is another example of why the RBI's decision to ban cryptocurrency trading makes a lot of sense. This industry attracts a lot of criminals, even though the positives associated with Bitcoin and altcoins should not be overlooked.
Image(s): Shutterstock.com