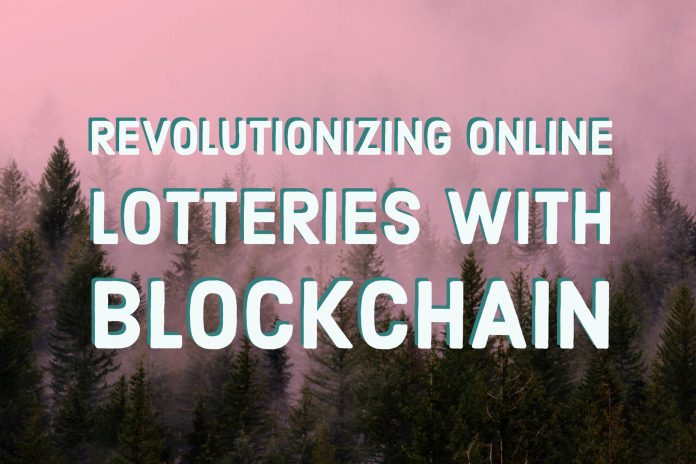 The digitization movement is in full gear, thanks to the realization that legacy systems are less efficient in certain economic conditions. Alas, company heads and entrepreneurs are coming to terms with the economic importance of executing everyday processes with tailor-fitted technologies to circumvent recurring challenges. Impressively, this narrative has begun to hold sway in the Lottery industry.
With the industry generating 29% of the entire global gambling revenue and experts projecting a $220 billion growth from 2020 to 2024, the move to incorporate innovative technologies is a clear sign that the sector has resolved to adopt new ways to eliminate growth barriers.
To better understand the workings of this landscape and determine the true extent of the ongoing lottery renaissance, I had an interview with Nils Thomsen, CEO of Lotto Nation, one of the major drivers for AI and blockchain-enabled lottery solutions in the industry. In the interview, we discussed the mainstays of the traditional lottery market, how blockchain is facilitating new paradigms, and the numerous ways Lotto Nation is leading the charge.
What are the major barriers limiting growth projections for the lottery industry?
That depends on how you look at it. From a player perspective then the main issues are that there are very limited options as most people around the world are limited to playing their national lottery with few jackpots draws during the week. Another major issue is the lack of transparency as operators often have a lot of hidden withdrawal fees and restrictions and risk of fraud when choosing the winning numbers. Furthermore, it's the only industry within the gambling sector that doesn't hold a social element. It's very contradictory to the time we live in where social connectivity is key. 
So, do you think that there is a chance to leverage past successes by introducing new market drivers for even more growth in the future?
Even though the size of the lottery industry is approximately $350 billion, I think that the lottery industry still holds a massive potential growth. It's most widespread form of gambling and the market is projected to rise $379 billion by 2021. It's truly an interesting time innovate how lotteries will be played and operated in the future. By implementing a social aspect and greater transparency I believe we can fully change and more importantly improve the lottery industry overall.
Can you please explain the core workings of Lotto Nation and how it is positioned to eliminate the growth barriers discussed earlier?
Lotto Nation will be the world's first hyper-connected lottery platform and will be changing the way lotteries are run today by creating a global blockchain-based platform that connects lottery players and lottery providers directly. 
Our mission is to reshape the lottery industry and in doing so – take it to the era of decentralization. By changing the way lotteries are run and how participants interact – we will be able to create a global platform built on the blockchain that connects with the real needs of lottery players, lottery providers and charities. Lotto Nation allows any person or organisation to create and run their own lottery and invite friends, family or members to become part of a syndicate (a group of participants). 
We have several strategic advantages to become the leading worldwide lottery platform run on the blockchain and set a new standard of interaction for charities, businesses and players. By digitalising and introducing a social aspect into playing the lottery, we are creating a transparent ecosystem with the use of smart contracts and a Random Number Generator (RNG) build on blockchain to ensure full fairness in the drawing process. The application of fair and secure blockchain protocols will allow any individual or organisation to create their own lottery and invite friends and family to participate, thus opening new revenue streams and more winning possibilities.
What is the reason why Lotto Nation is particular about enabling social lotteries?
By applying a social aspect to playing the lottery it opens up for a whole new way of participating in lotteries around the world with friends, family, and colleagues. Up until now, playing the lottery has always been an activity done alone without social interaction. 
Additionally, we will attract a new customer segment and become the main provider for privately run lottery syndicates. We will digitalise and revolutionize the social aspect of playing the lottery, and introduce systematic, decentralized, and autonomous modules thanks to fair and secure blockchain protocols. 
You have always highlighted your team's experience in creating and delivering B2C and B2B gambling solutions. How has this helped define the functionalities of Lotto Nation?
Our team has been building lottery solutions and software for more than 20 years. This makes us one of the most experienced lottery operators in the world. All of the knowledge and experience put us in a very unique position because we know what it takes to run a successful lottery business and now we want to take it to the next level and revolutionize and innovate the way lotteries are run in the future. 
What about fairness? How do you prove to customers that Lotto Nation is fortified with components ensuring transparency and fairness?
Lotto Nation is built on the concept of improving fairness and full transparency. A smart contract will be created every time a new lottery is set up on the platform or a bet is made. This will deliver the most transparent lottery syndicate (on and off the blockchain) that currently exists on the market today. The smart contract will be available for both players and clients to independently view or use as part of an audit. The aim of the syndicate smart contract is it acts as 'Proof of Syndicate' to both players and clients.
This is important because there is a huge number of younger people who turn away from state-run and private lotteries due to their inefficiency, lack of transparency and anonymity, and models that leave players feeling disconnected. Blockchain, with its immutable ledgers and fast execution of transactions, is highly secure and efficient. This makes it an ideal contender for the online lottery industry.
Without any doubt, relying on blockchain and AI allows Lotto Nation to edge out conventional lottery platforms. However, the question is: What is Lotto Nation's competitive advantage over other lottery solutions harnessing the innovative edge of blockchain technology?

We have numerous competitive advantages. With blockchain integration, most business processes can be automated, thereby reducing costs. In this way, the prize pool can be expanded, and a greater percentage of total revenue can be directed towards charitable causes. Thanks to its autonomous decentralized nature, blockchain technology eliminates the possibility of human intervention, which also helps massively improve the security. 
Likewise, will a  decentralized RNG protocol that runs on a platform of blockchain nodes ensures randomness in the unpredictability manner but also requires public randomness which cannot be manipulated or in control of any organization.
What is the current development phase of Lotto Nation, and what challenges have the economic and health crises posed to the implementation of some of your proposed plans?
We have been running and supporting successful lottery platform throughout the past many years. So we have a full functioning platform. The plan is now for Lotto Nation to take the next step and apply the new functionalities supported by blockchain. 
Obviously no one could have predicted the COVID-19 pandemic. Like many other businesses it has been challenging to do business as usual and keeping our planned timeframe as the whole world has been turned upside down. However, the lottery industry has actually seen a huge growth during the pandemic compared to last years lottery ticket sales numbers.  
Lastly, I want you to explain to our audience how insurance is vital to circumvent some of the risks inherent in the lottery industry?
One of the unique value propositions of Lotto Nation is our insurance model that makes it easier for businesses to run a lottery. We have developed a model that mitigates the risk for paying out the large jackpots without buying the official ticket with little or no discount from the official resellers.
Lotto Nation will offer insurance coverage of all jackpot payouts in partnership with reputable insurance providers. This will ensure that the insurance coverage offered by Lotto Nation will pass on the commercial liability of each lottery to the insurance company. Thus, allowing new operators to offer large jackpots with few existing clients and to compete with established lotteries.
Payouts will only occur in the event of a win. This enables us to offer the exact same product as buying a ticket (through an insured bet on the lottery) with potentially the same or cheaper price. The margins are among the highest in the entire gambling industry.