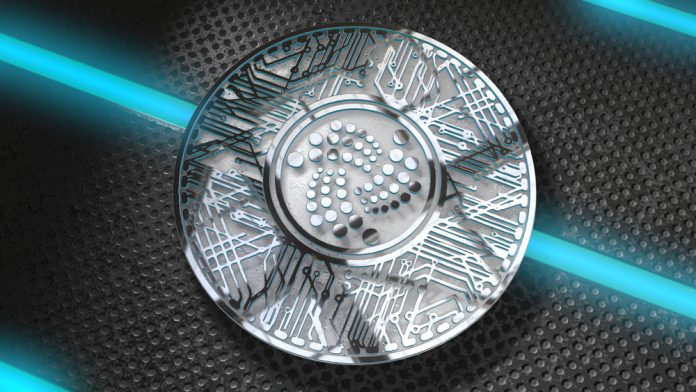 Most of the top altcoins are not doing all that great as of right now. Things may improve moving forward, as the IOTA price is slowly carving out some gains over the past few hours. There is still a long way to go to speak of an official uptrend, albeit these early signs appear to be rather promising.
IOTA Price is Moving Up
It is refreshing to see some positive trends forming in the world of cryptocurrencies right now. More specifically, the past week hasn't seen too much positive momentum, albeit there hasn't been any real setback either. For IOTA, things have remained at a near status quo for some time now. That is all coming to change, as the value surpassed $0.5 again.
This uptrend is materializing courtesy of rather modest gains in the USD and BTC department. Considering how Bitcoin remains stuck in sideways trading, any momentum noted by altcoins is well worth paying attention to. Although a 2% gain is nothing to be overly excited about just yet, it is evident this current gain will put a positive spin on things regardless.
Looking across social media, IOTA has been labeled as the cryptocurrency of the day by Crypto Authority. Such an unofficial vote of approval is pretty interesting, even though a lot of IOTA community members will readily agree with that statement. There are different ideas powering different cryptocurrencies, and most of them have some long-term potential.
#Cryptocurrency of the Day:#IOTA

– A permissionless distributed ledger

– @iotatoken uses Tangle tech instead of Blockchain

-This allows transactions to be fee-free a for high scalability of transactions as the more activity there is, the faster transactions are confirmed

— 🕋 Crypto Authority 🕋 (@cryptoauthorit) October 20, 2018
In more relevant news, IOTA is apparently well underway to make its mark on Venezuela. This is a very intriguing development, as a fair few altcoins see that country as a go-to-market right now. Dash and Nano are two other contenders trying to gain a foothold in the poverty-stricken nation. A fierce battle awaits, which will yield some interesting results moving forward.
#IOTA (#MIOTA) To Battle #Dash For Adoption In #Venezuela And Other Latin Countries – IOTA News https://t.co/GRvd1CU3x8 via @Todays_Gazette #crypto #cryptonews #FinTech #Tech

— khalsz (@khalsz2018) October 20, 2018
Ian Roberts sees a bright future ahead for IOTA and its upcoming marketplace. It is certainly true the internet-of-things offers tremendous potential, especially when combined with some AI technology making market decisions. How all of this will pan out in the real world, is very difficult to predict right now.
In the future the #IOTA marketplace could have billions of dollars of transactions every hour. #AI will be buying, selling and making it's own buying/selling choices based on #qubic quorum consensus#crypto #blockchain #IoT #IIoT #Industry40 #SmartCities

— Ian Roberts (@ianroberts79) October 20, 2018
Based on these current market conditions, it would appear the IOTA price trend could remain in place for some time to come. Albeit no major gains should be expected whatsoever, it is a positive sign in an otherwise boring industry. Remaining above $0.5 will be challenging for IOTA. but it might happen organically.
Image(s): Shutterstock.com