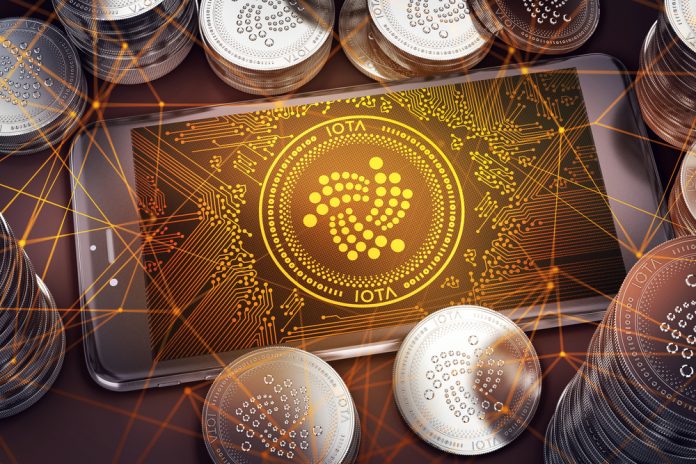 Most of the top cryptocurrencies are still in the green after a relatively positive weekend. There are some clear exceptions in this regard, which is always to be expected. The IOTA price has dropped below $1 again due to some bearish pressure. Whether or not this will remain in place, is a different matter altogether.
IOTA Price Faces A Setback
Despite having a few strong months in late 2017 and early 2018, the IOTA price has returned to far more normal levels during the first half of 2018 Unfortunately for ITOA supporters, this also means the altcoin's value has been on a continual decline for quite some time, as it has now dropped below $1 once again. This is a very different from the $4.5 price point a few months ago, as that may not be reached again anytime soon.
Over the past 24 hours, there has been another 1.91% IOTA price decline. This is a relatively big setback, especially when considering how the Bitcoin price has gone up in the same period. In most cases, a rising Bitcoin price will help altcoins regain some value as well. In the case of IOTA – and other altcoins – that is not necessarily the case as of right now, for some unknown reason.
It appears the IOTA price is losing so much USD value due to a growing loss over Bitcoin. The MIOTA/BTC ratio has decreased by 5.52% in the past 24 hours, which is on par with most other alternative cryptocurrencies on the market today.  It is uncommon for altcoins to give up so much ground compared to Bitcoin in this regard, although the current situation will not necessarily remain in place for much longer.
It also seems there is very little interest in trading IOTA at this point in time. Although $33.44m is not terrible for this particular altcoin, it is well below the threshold most people would come to expect at this stage. Without sufficient trading volume, there will be no immediate IOTA price bounce. This situation will remain subject to change for the foreseeable future, though.
Despite the lull in IOTA trading volume, OKEx is still putting in a valiant effort. Its USDT pair is slightly ahead of Bitfinex's USD market and Binance's USDT pair. OKEX and Binance also have a BTC pair in the top five. One fiat currency market in the top five is not exactly spectacular, although it is not overly terrible either for the current IOTA price momentum either.
The way things look right now, it seems the Bitcoin price will go through a bullish phase for some time to come. Unlike previous times, it will not bring all altcoins up immediately, although they will see some positive momentum once the situation calms down a bit. There have been previous Bitcoin bull runs which virtually destroyed altcoins, and the markets bounced back shortly afterward.
Image(s): Shutterstock.com