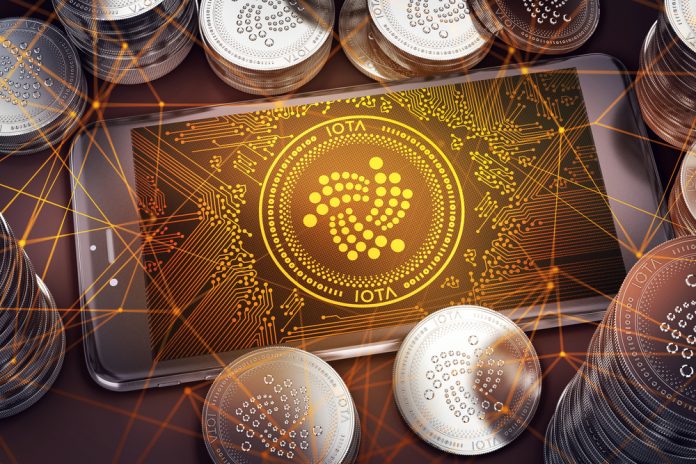 It is one of those days again where no cryptocurrency market momentum seems to make sense. All markets are in the dirt once again for no apparent reason, with the IOTA price losing a lot of value in the past 24 hours. With a 145% setback in the past 24 hours, it is evident there will be a lot more blood in the water by the time this day is over.
IOTA Price Drops like a Brick
It is evident there is a lot of bearish pressure on the cryptocurrency industry as of right now. There is no reason as to why things should go in the deep red so quickly, especially when considering how there has been some relatively good news for all cryptocurrencies throughout 2018. Even so, the negative pressure will not relent anytime soon, and the IOTA price is an excellent example of how dire things can get in a few hours time.
To put this into perspective, the IOTA price lost a whopping 13.45% of its value over the past 24 hours alone. While such dips are not uncommon in the world of cryptocurrency, it effectively pushes the IOTA price below $1.5 for the third time this year. Considering how this altcoin reached a peak of $4.7 in early 2018, it seems returning to that value will prove to be extremely difficult, if not impossible.
There is also a steep decline in the MIOTA/BTC ratio over the past day. With another 8.21% decline in this regard, it will be pretty interesting to see how low the IOTA price will go in the hours and days to come. If this trend keeps up, it is not unlikely to see the ITOA price dip below $1.35, which would certainly put a lot of pressure on this altcoin in its current stage of development.
As has been the case for quite some time now, there is very little IOTA trading volume to speak of. While a lot of altcoins would love to see nearly $100m in 24-hour trading volume, it seems the interest in ITOA is waning fairly quickly as of right now. Then again, all of the different currencies suffer from a lower trading volume as well, and it seems likely that negative trend will continue as well.
The way things look right now, Bitfinex remains the largest trading platform for IOTA. OKEx is in second place, and Binance closes the top three. With one fiat currency pair in the top three, there may still be some fresh capital entering the IOTA market moving forward, but it seems unlikely any sort of recovery process will occur today or tomorrow.
As is always the case when the markets go in the deep red, panic selling will set in sooner or later. When this happens, the IOTA price will continue to decline at an accelerating pace, and most other top cryptocurrencies will suffer from a similar fate as well. The overall tendency across the industry is bearish, and it seems that situation will not come to change anytime soon.
Image(s): Shutterstock.com