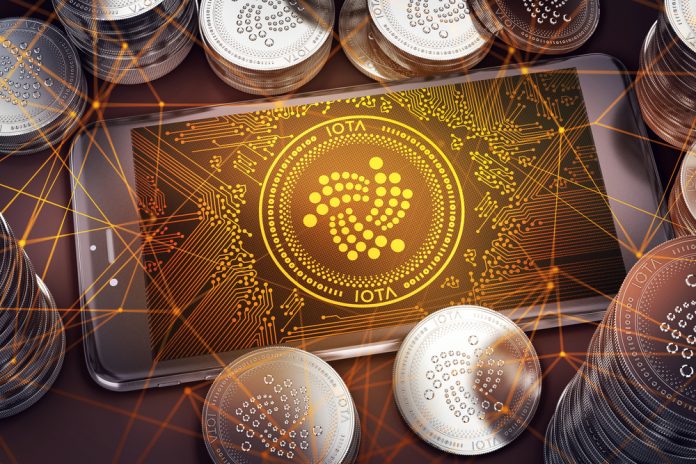 Most of the cryptocurrencies are already going in the red once again after strong gains on Saturday. While losses remain minimal for most coins, it is evident there is still room for improvements. Some coins even successfully buck this negative trend, as the IOTA price remains in the green, for now.
IOTA Price Trend Remains Positive
It was only to be expected a lot of currencies would face small setbacks after the positive trend yesterday. Massive gains of anywhere from 5% to 15% cannot go unpunished in the world of cryptocurrency, after all. Even so, several currencies still remain ahead of the curve in this regard, as it is evident there is still some positive momentum to contend with.
If the IOTA price is any indication, things will undoubtedly get very interesting. More specifically, there has been a positive uptrend even while the rest of the markets are slowly going down a  bit. That in itself is remarkable, yet it is also a telling sign of how cryptocurrency markets work these days. For the IOTA price, it results in another 3.39% increase, which is fairly impressive, all things considered.
There is also an ongoing battle in the MIOTA/BTC department to keep an eye on. Even though it seems Bitcoin is losing a bit of traction as of right now, the MIOTA/BTC ratio has improved by 3.7%. If this momentum can be maintained for another day, the IOTA price should have no real problem maintaining this current level of over $1.
Whereas yesterday resulted in some positive trading volume increases, it seems most of that momentum has also calmed down a bit. More specifically, the IOTA trading volume has dropped to $45m, which is still far from impressive. This is in line with how the overall cryptocurrency trading volume has evolved, as it has dropped to below $14bn once again as well.
Looking at the exchanges ranked by MIOTA trading volume, the situation is rather intriguing as of right now. Bitfinex is leading the pack with a small gap over OKEx's USDT pair and Binance's USDT market. Further down the line, there is Binance's BTC pair and OKEx's BTC market. Three exchanges represent over 73% of all MIOTA trading, yet there is only one fiat currency pair in the entire top five. That can be a hindrance moving forward.
All things considered, it is still possible there will be a fair bit of positive momentum for the ITOA price moving forward. Whether or not that can effectively materialize in any real gains, is a different matter altogether. It will mainly depend on how the Bitcoin price evolves later today, as it is not looking all that great as of right now.  Even so, the day is far from over, and a lot of interesting things can happen in the coming hours.
Image(s): Shutterstock.com