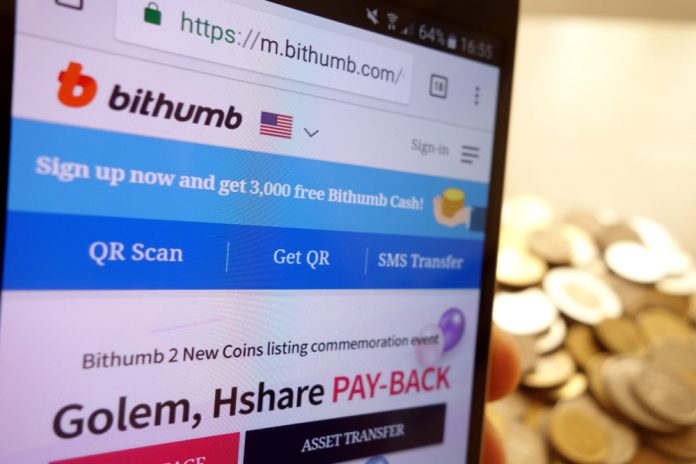 Bithumb is one of the largest cryptocurrency exchanges in the world. Its status has attracted a lot of unwanted attention from criminals, culminating in a $31 million hack earlier this month. The company has been working on recovering the money and scored some initial success in this regard.
The Bithumb Recovery Process
For most cryptocurrency exchanges, experiencing a hack and subsequent loss of funds could be catastrophic. Losing millions of dollars forces companies to either take a net loss or issue IOU tokens to their customers. Various exchanges, including Bitfinex, have taken the IOU route in the past. Those decisions are initially met with a lot of skepticism, although Bitfinex successfully repaid all customers in the end.
Earlier this year, Japanese exchange Coincheck suffered one of the biggest losses in cryptocurrency history. Over $500 million worth of NEM cryptocurrency was stolen from the company, irating Japanese regulators in the process. For the end users of that particular trading platform, the missing balances were repaid by Coincheck itself. To this day, it remains unclear if any of the stolen funds have been recovered, although it is highly unlikely that is the case.
As such, the issues faced by the Bithumb exchange earlier this month sparked a heated debate. The company fell victim to a $31 million hack, and an official investigation is still underway. Even so, Bithumb has already begun the process of recovering the stolen funds, and it has – allegedly – recovered $14 million already. This has been achieved thanks to close collaboration with other cryptocurrency exchanges headquartered around the world.
This recovery process has not impacted the reimbursement of users by any means. Bithumb made it clear it would repay affected users out of its own pocket. However, it is good to see at least one exchange score some success in recovering stolen money. There is still nearly $17 million worth of funds which have yet to be recovered, and it's unclear where that money may have gone.
Considering that the Bithumb hack affected nearly a dozen cryptocurrencies, recovering the funds could be quite challenging. Some of the bigger currencies are easier to track than others, and they may also be slightly easier to recover. Hacks like these also highlight the potential of blockchain analysis firms when it comes to recovering stolen money, though Bithumb officials did not confirm they've been working with such a service provider.
While Bithumb is seemingly recovering some of the stolen funds, deposits and withdrawals of cryptocurrency remain suspended. There is no indication that this service will be resumed in the coming days, as that will heavily depend on how the ongoing investigation unfolds. All of these developments also hinder the company's position in the market, as its overall trading volume has been reduced by nearly 70% in the days since the hack.
Image(s): Shutterstock.com