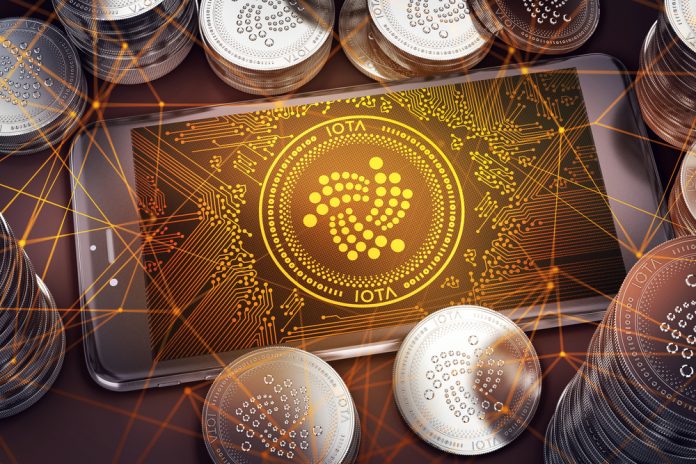 Despite some initial bearish pressure, all cryptocurrency markets are still in a very good place. This situation cannot be sustained indefinitely, but it is a positive sign altogether. Most currencies enjoy a temporary gain, with the IOTA price going up by several percents. As such, its value is pushed back above $1.
IOTA Price Makes a Comeback
After a few rough days, it appears the IOTA price is returning to its previous price levels once again. With the value surpassing $1, things are looking relatively good for this popular altcoin. This is a direct result of the ongoing positive Bitcoin price trend, which is finally allowing altcoins to gain some lost ground as well.
For the IOTA price, the past 24 hours have been relatively interesting. A strong 4.14% increase in value over a span of 24 hours is pretty solid, especially when considering how all other altcoins went up by 2% or less. It is unclear if this trend will remain in place for IOTA in the coming hours and days, although anything is possible in the cryptocurrency industry.
This IOTA price increase is also facilitated by a healthy increase in the MIOTA/BTC ratio. A big 3.72% increase shows altcoins are clawing their way back up the ranks despite Bitcoin enjoying most of the positive momentum right now. Once altcoins can regain ground compared to Bitcoin, a lot of interesting things will happen in the near future.
Although the overall cryptocurrency trading volume is slowly on the decline again, the IOTA volume isn't looking half bad. Although just $35.718m worth of MIOTA trades is not all that spectacular, it is evident things are heading in the right direction for the altcoin. If this trend continues, it is possible the IOTA price will rise to $1.05 later today. Maintaining that price point will always be the bigger challenge, for rather obvious reasons.
As one would come to expect, the OKEx platform is leading the charge in terms of trading volume. Its USDT pair is slightly ahead of Bitfinex's USD pair and Binance's USDT market. OKEx also has a BTC pair in the top five, as does Binance. One fiat currency pair is not necessarily sufficient to keep the IOTA price in the green, although the overall market momentum may help out in this regard.
As is always the case when positive cryptocurrency momentum is forming, one has to wonder how long it will last. In the case of the IOTA price, its value should remain above $1 for the remainder of the week. That doesn't necessarily guarantee long-term success, though, but it would be a positive start for the altcoin regardless.
Image(s): Shutterstock.com