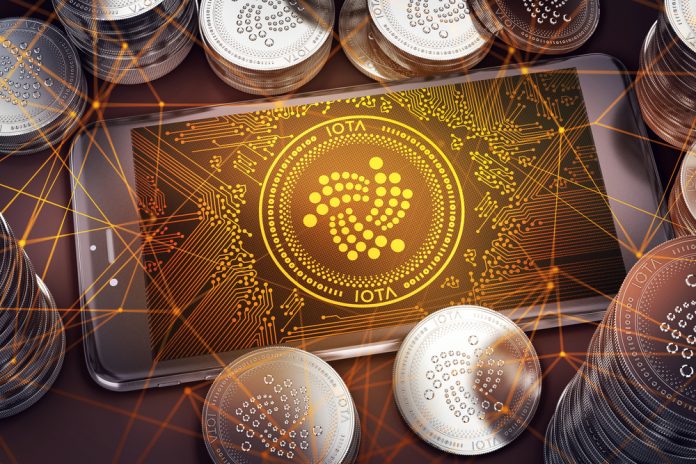 Fridays are always interesting days for the various cryptocurrencies. More often than not, there will be some interesting price momentum. Today isn't shaping up in a positive manner so far. Especially where the IOTA price is concerned, the situation is going from to worse fairly quickly.
IOTA Price Drops Like a Brick
Similar to most other cryptocurrencies, IOTA has had a rough start to 2018. Some would even argue the IOTA price was inflated even more than the values of other altcoins. Although it remains to be seen if there is any truth to those claims, the current IOTA price trend looks anything but promising. Steep declines have occurred yet again, and it may not be the final decline either.
To put this in perspective, the IOTA price has declined by over 10.6% in the past 24 hours. It is the biggest setback for any cryptocurrency in the top 10 as of right now. There's no real indication as to why the value is dropping at such an accelerated pace right now. Bitcoin is losing a bit of value, but that doesn't warrant such a sell-off for IOTA or any other altcoin.
Speaking of Bitcoin, IOTA is also losing a lot of ground compared to the world's leading cryptocurrency. This will not surprise too many people either, as it is evident the current momentum doesn't favor this particular altcoin right now. With a 9.94% setback in the MIOTA/BTC ratio over the past 24 hours, it is fairly evident the IOTA price will not see any major changes in the coming hours.
Despite the increase in overall cryptocurrency volume, IOTA's trading volume is anything but impressive. Although $64..75m isn't terrible for this altcoin, it is far removed from what people would like to see at this point. A declining trading volume paired with a very bearish sentiment will result in major IOTA price declines, for obvious reasons.
Looking at the current MIOTA markets, there is an influx of fresh capital thanks to Bitfinex's USD pair. Further down the line, there are alternating Binance and OKEx listings, as their USDT and BTC pairs are both relatively close together in terms of overall volume. That is a rather interesting mix, albeit it shows a lot of holders are interested in liquidating their assets at this stage.
Whether or not the IOTA price can bounce back from this steep decline, remains to be determined. The current outlook is anything but positive, and the coming weekend may push the IOTA price down even further in the days to come. Remaining above $1 will be a major challenge for this altcoin, yet anything can happen in the cryptocurrency world.
Image(s): Shutterstock.com