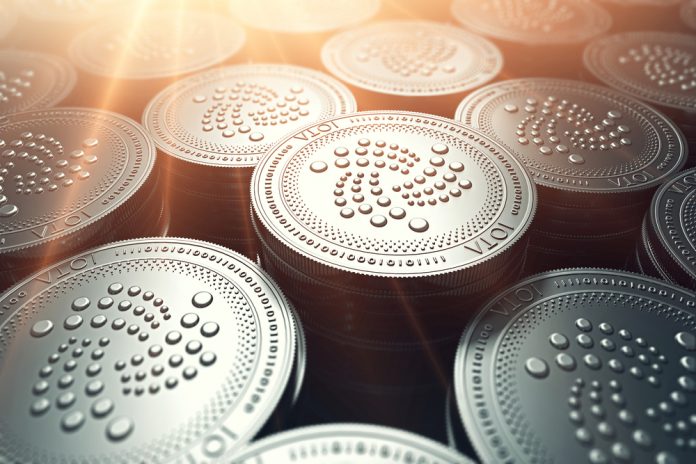 The uneasy situation still plagues all cryptocurrency markets as of right now. Bitcoin's unexpected big dip yesterday spooked a lot of speculators. It remains unclear what caused this sell-off, but some altcoins are trying to push through the pressure. The IOTA price is still going strong, as its value maintains the $0.9 level without too many problems.
IOTA Price Remains in the Green
It is a bit of an unusual weekend for all cryptocurrencies. Although this market is always unpredictable first and foremost, the market movements of Saturday afternoon make less sense than normal. No one expected the Bitcoin price to drop by a few hundred dollars, and it threw most altcoin markets for a loop as well. One exception is the IOTA price, which doesn't care too much about Bitcoin's momentum.
Over the past 24 hours, the IOTA price has noted a solid 5.03% increase. For holders of this altcoin, that is a positive sign, especially when considering how Bitcoin is still in the red by 2%. Altcoins hardly ever recover while the Bitcoin value is down, but weekends can yield some surprising developments in this regard.
As one would expect, the negative Bitcoin price also forces some changes upon the MIOTA/BTC ratio. For the altcoin, that is another positive development to keep an eye on, as a strong 8.21% gain over the world's leading cryptocurrency should never be overlooked. Whether or not IOTA can maintain this momentum, is a different matter altogether.
Sundays are not known for a big trading volume and this weekend is no different. For the IOTA volume, just $68.344m in trades is not all that bad, although it will need to improve to keep this momentum going throughout early next week. For now, it is sufficient to keep the IOTA price near $.0.9, but the value may not go much higher.  
Bitfinex leads the charge in terms if MIOTA trading volume, as its USD pair is in first place. Binance and OKEX add two USDT pairs to the top three. Binance has a BTC market, followed by Bitfinex's BTC pair. A very decent collection of exchanges and trading pairs albeit some additional fiat currency support will be needed tomorrow.
As is always the case in the cryptocurrency industry, things are subject to change. The IOTA price may rise a bit more, but no real miracles need to be expected. Maintaining the $0.9 price level will be challenging enough, as traders will try to score quick profits under the current market conditions. How that will affect this altcoin's price in the coming hours, remains to be seen.
Image(s): Shutterstock.com