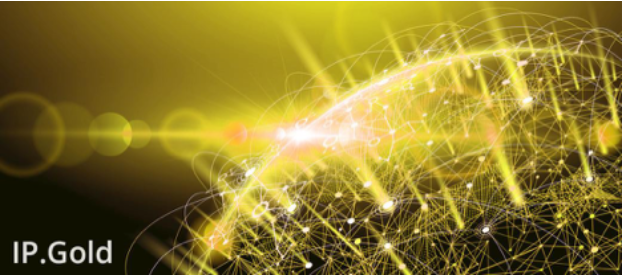 Seychelles, July 02, 2018: IP address ecosystem, IP Gold today announced a 24-hour token sale to celebrate its switch from Ethereum to the NEM Blockchain platform.  The sale will be held on July 3, 2018, and as an incentive to buyers, it will be offering an attractive 50% bonus on purchases.
Disclosure: This is a Sponsored Article
Why the Switch from Ethereum?
The Ethereum blockchain is straining under the weight of hosting numerous token types and other Dapps (decentralized applications), and this is affecting its transaction capabilities and the speed of the platform's infrastructure.  Other blockchain options, such as NEM are more scalable and are able to offer more security and enterprise features. As a result, this is proving attractive to cryptocurrency operations such as IP Gold that are seeking long-term functionality and stability.
 David Grieshaber, CIO at IP Gold had this to say regarding the move from Ethereum to NEM Blockchain:
"The proven scalability, support, and security of the NEM blockchain offers the most future-proof platform for the IPG token and IP Gold community. NEM's peer-to-peer architecture, proof of importance (POI) algorithm, encryption and multisig account support made it the obvious choice for IP Gold's long-term goals."
What is IP Gold?
IP Gold is essentially a digital asset management company that maximizes the monetization of digital assets by making use of blockchain technology.  IP Gold claims their platform is a scalable and proven asset ecosystem, and that by deploying blockchain, smart contracts and AI, it can significantly reduce operational overhead. In addition, the company says this improves efficiency with regard to managing the acquisition and monetization of its digital assets and the coordination of complex global transactions during the monetization process.
Acquisition of IP Address Assets
According to the company, IP Gold buys IP address assets when prices are favorable and then continues to maximise their asset value and monthly revenue streams.  It applies a range of value-added transactional services on the digital assets to maximize income generation and customer appeal.
Main Benefits of IP Gold Ecosystem
The IP.Gold ecosystem is designed to provide multiple data and other monetization services on a digital asset simultaneously, streamlining the process of income generation.  Asset growth, downside protection and crypto volatility diversification are all offered by the platform.
IP Gold Token Sale
According to the company's publicity material, the IP Gold sale will run as a one-off event which will be offering a 50% bonus for 24 hours from Tuesday, July 3, 2018, with the public token sale running through July 11, 2018.
Additional Information
IP Gold website: https://ip.gold
IP Gold whitepaper: https://ip.gold/#whitepaper
IP Gold on Reddit: https://www.reddit.com/r/IPGold/
Chat with the team on Telegram: https://t.me/ipgoldHQ
Follow IP Gold on Facebook: https://www.facebook.com/IPGoldHQ/
Follow IP Gold on Twitter: https://twitter.com/IpGoldHQ
IP Gold on Medium: https://medium.com/ipgold
Image(s): Shutterstock.com