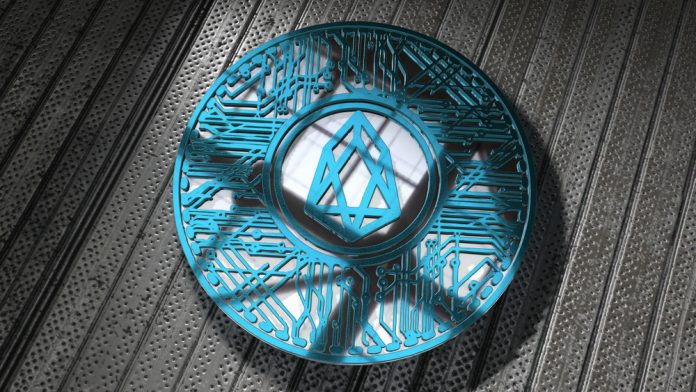 All major currencies have once again secured some gains in the past 24 hours. That in itself is very surprising, as things were not looking all that great last night. For EOS price watchers, this current trend comes at an opportune time. With the value fast approaching $9 again, interesting things are bound to happen.
EOS Price Gets a Healthy Boost
The past 24 hours have been incredibly interesting for all cryptocurrency markets. Whereas the momentum looked abysmal last night, it would appear the demand for Bitcoin and altcoins is soaring as of right now. The overall trading volume received a nice injection of funds, resulting in big gains for the EOS price and other coins.
In the case of the EOS price, the past 24 hours have resulted in a 12.06% increase. As such, the value per EOS has been pushed to nearly $9 again, which took a lot of people by surprise. Considering how this altcoin was valued at just over $7 not that long ago, any positivity is more than welcome.
As one would come to expect from this positive momentum, EOS is thriving thanks to gains over both Bitcoin and Ethereum. The EOS/BTC ratio increased by 7.19% in favor of the altcoins. In the ETH department, EOS gained 6.23% in the same timespan. It is evident the increasing value of both Bitcoin and Ethereum allows alternative currencies to thrive, at least, for the time being.
The growing cryptocurrency trading volume also bodes well for the EOS price. Thanks to $929m in 24-hour trades, it is safe to say demand for cryptocurrencies is soaring. Why that is happening, remains unclear. The launch of Coinbase Pro may have something to do with this change, albeit it is possible other factors are at play as well.
The majority of this trading volume is originating from the OKEx exchange. Its USDT pair is well ahead of Bithumb's KRW market and Huobi's USDT pair. Upbit's KRW market and Binance's USDT pair complete the top five. Some platforms already put EOS at a value of over $9, which may be an indication of what is yet to come for this popular altcoin.
As is usually the case, the big question is how long the current positive momentum will last. A similar reprieve occurred in April of 2018, albeit the joyous developments did not last all that long. It is certainly possible history will repeat itself in this regard, although a strong market push has been hinted at for quite some time now.
Image(s): Shutterstock.com