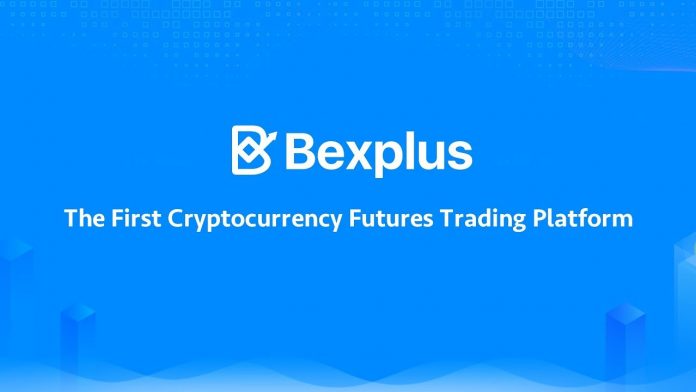 A few days ago when I was browsing Reddit, I stumbled upon some posts on Bitcoin leveraged trading. It seems that many people believe leveraged trading is a game only for the experienced or the resourceful, and beginners dare to venture into this game will likely go broke. Here is one vivid answer on how people view leveraged trading.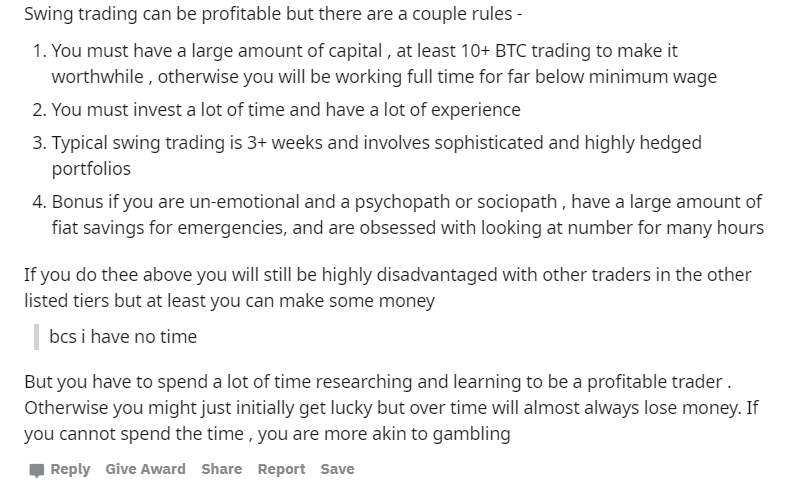 Part of the speech is true, you should be careful with leveraged trading, and having a clear head is far more advantageous than being emotion when trading. You also need to devote your time to learn about leveraged trading and plan your budget carefully. However, though leveraged trading is risky, it is one of the most popular derivatives among Bitcoin traders so it must have its perks.
Having amassed a few years of experience in leveraged trading myself, I would like to do a little myth-busting to clear up some common misconceptions about Bitcoin leveraged trading.
You Don't Need to Prepare a Large Sum of Initial Capital
In leveraged trading, every fluctuation is an opportunity to generate profit. You can open a Sell/Down position or a Buy/Up position with leverage. If the market goes as you predicted, your investment will generate exciting returns. For instance, the 100x leveraged provided by Bexplus allows you to open a position 100 times more than your initial investment.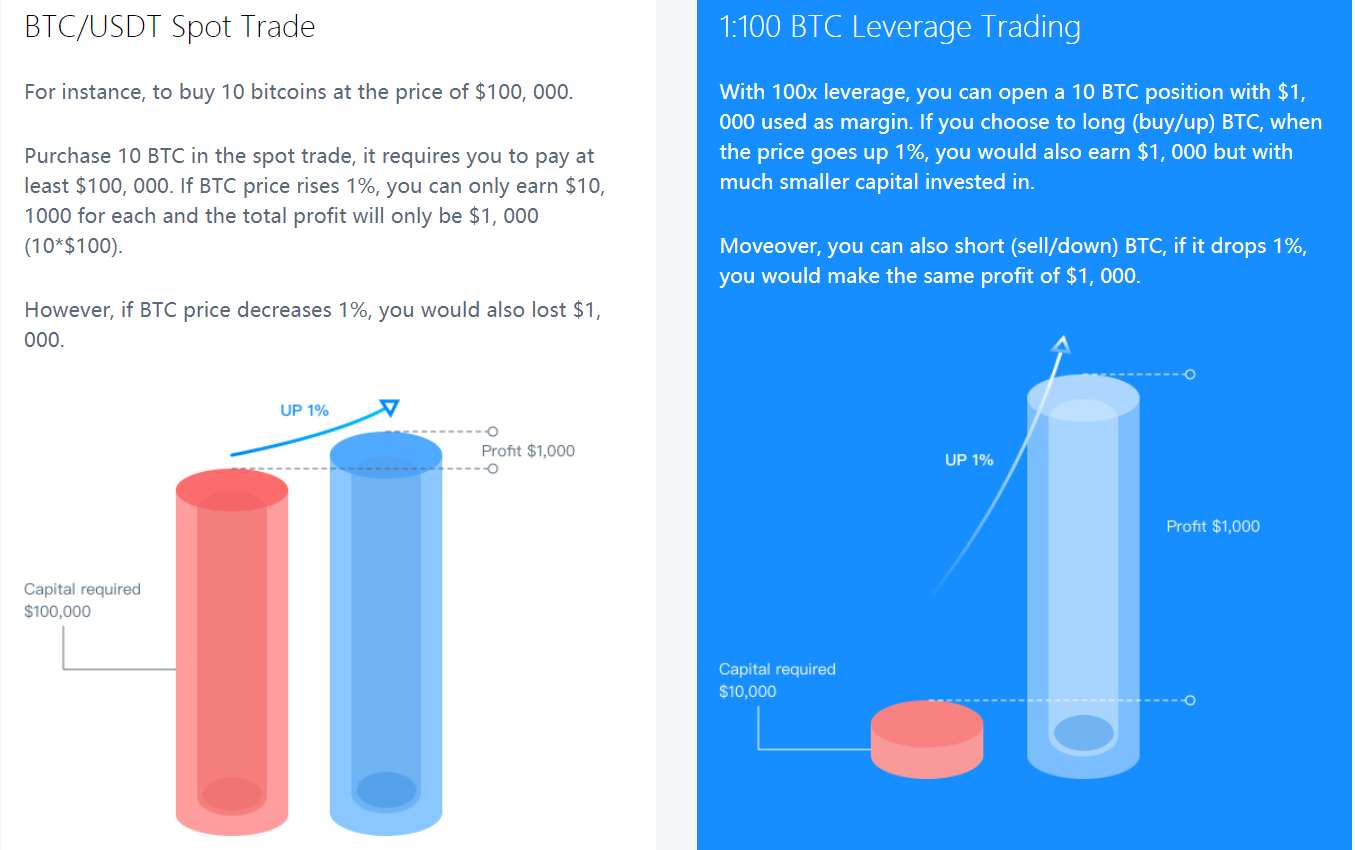 The minimum trading volume for BTC/USD on Bexplus is 0.1 BTC, which means you only need to invest 0.001 BTC as margin. If you generate a 10% profit, you will earn 0.01 BTC, making your ROI 1000% with just 0.001 BTC investment.
You Can Brush Up Your Skills with a Demo Account
Surely you need to learn the basics of leveraged trading, the more the better. Always try to analyze the market and keep yourself abreast of market news. A good demo account is equally important as it serves as a sandbox for you to get familiar with trading without risking any money. The Bitcoin market is a fast-changing one, and it could be easy to get lost in all the numbers and indicators at the beginning. So keep practicing and make sure you won't easily get frightened by the ever-changing price.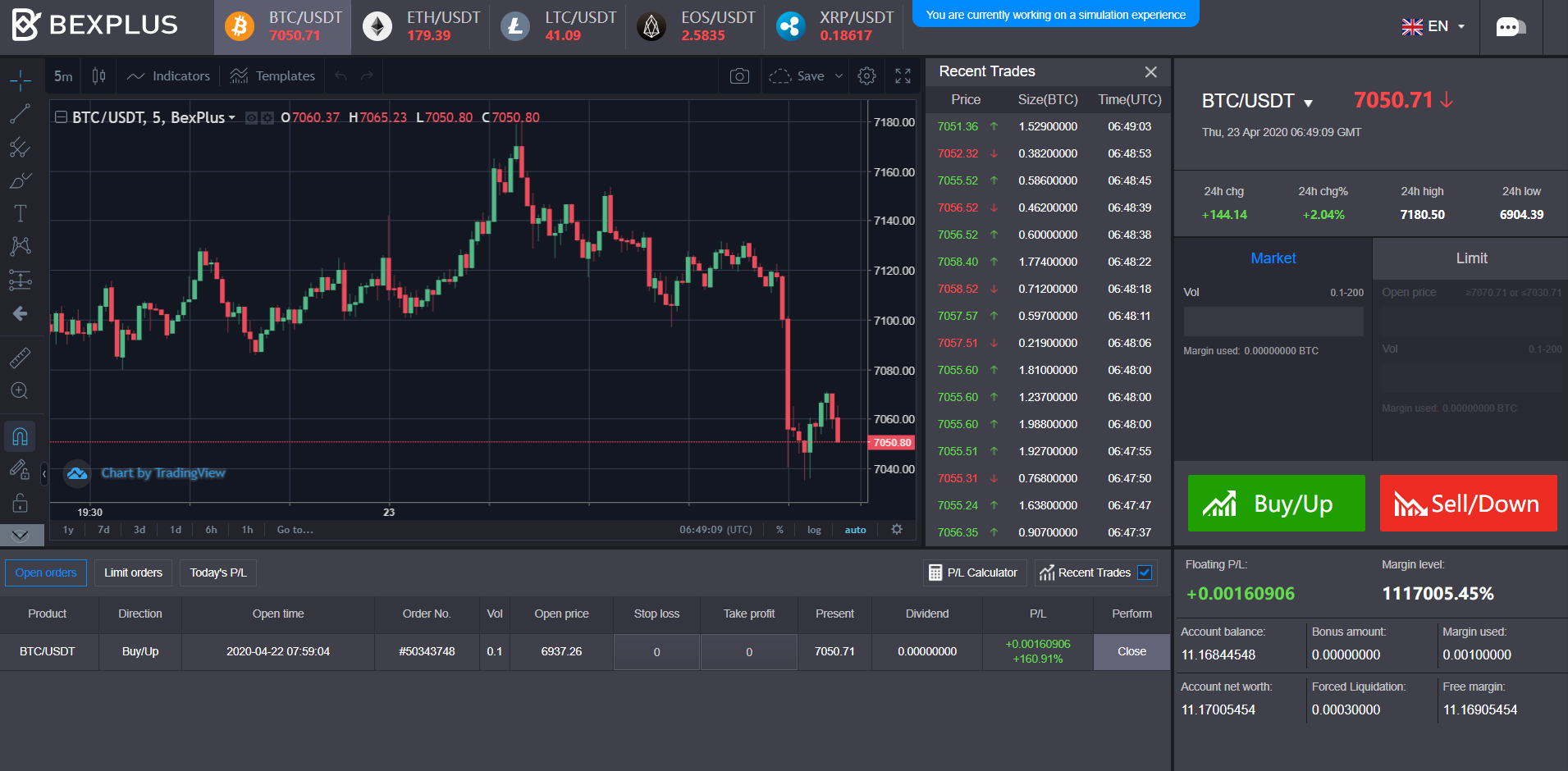 ( An easy-to-use and intuitive demo account is the first step to become a skilled trader. )
Perpetual Contracts Have No Expiration Date
Many trading platforms adopt perpetual contracts in leveraged trading. A perpetual contract has no expiration date. Traders can hold their positions as long as they like, provided that they have enough available margin. Traders can hold a position for months, or they can close it in an hour. Perpetual Contract is more flexible, but you still need to monitor the market to avoid huge price swings that could result in a forced liquidation.
Choose a Beginner-friendly Platform with Sufficient Trading Tools
There are dozens of platforms out there and each one has its advantages and disadvantages. Some platforms like BitMEX offers trading in a wide variety of cryptos, but their rules and functions tend to be more complicated and thus more suitable for veterans. So do your homework and compare them carefully. If you are a beginner, I recommend Bexplus to you. Bexplus is famous for its minimalist interface, demo account, and timely customer support. At Bexplus, customers can use the 24/7 helpdesk and support email.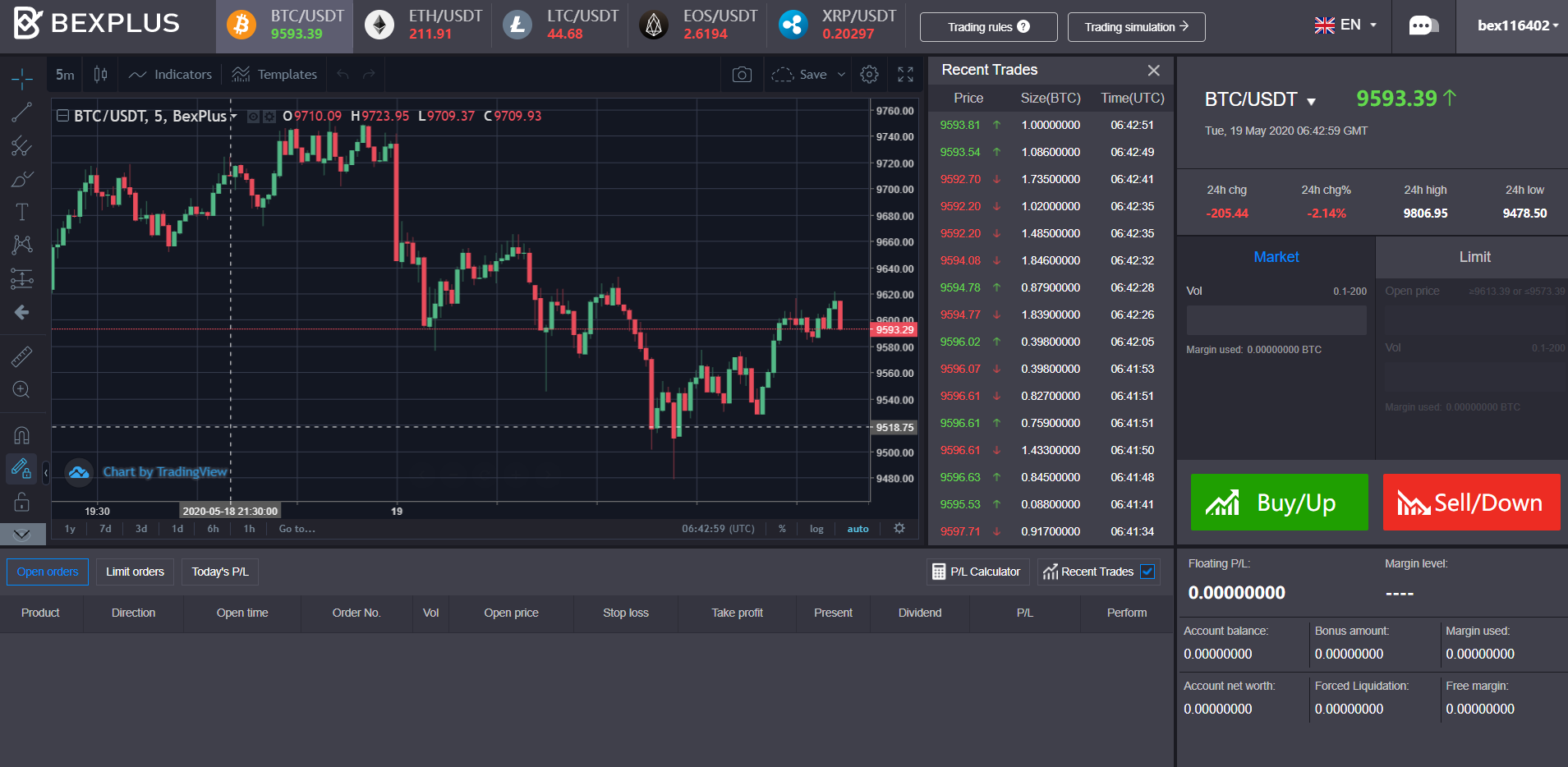 (User-friendly interface, equipped with indicators, P/L Calculator, Stop loss/Take profit option and so many more.)
Headquartered in Hong Kong, Bexplus is a leading crypto derivatives trading platform offering 100x leverage futures trading on BTC, ETH, LTC, EOS, XRP and etc. With no KYC requirements, registration is being done through E-mail verification. Bexplus is available worldwide including the U.S., Japan, Iran, and Korea.
Bexplus now offers a 100% deposit bonus to every user and active users are eligible for a 10% transaction fee. If you feel like trying your hands in leveraged trading, Bexplus could be the right choice for you to begin your journey.

No KYC requirement

Replenishable demo account with 10 BTC 

100% bonus for every deposit and 10% off transaction fee

Mobile App with 24/7 market notification

Affiliate program with up to 50% commission reward
Follow Bexplus on:
Website: www.bexplus.com
Telegram: https://t.me/bexplusexchange
Apple App Store:https://itunes.apple.com/app/id1442189260?mt=8
Google Play: https://play.google.com/store/apps/details?id=com.lingxi.bexplus
Disclosure: This is a sponsored article