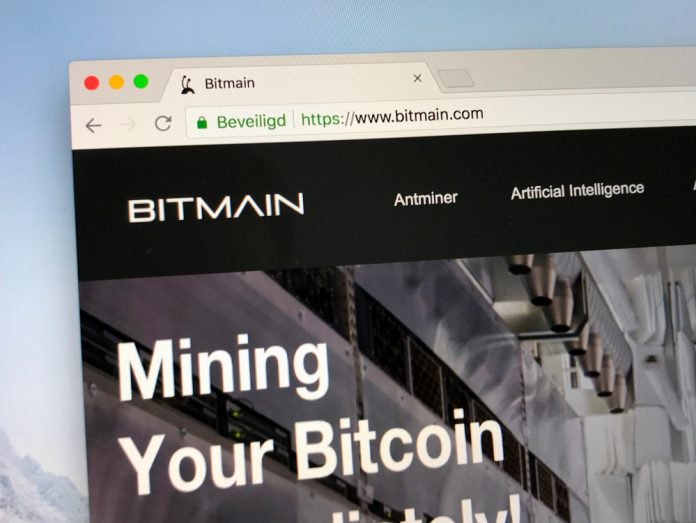 The Bitmain Antminer Z9 Mini could be a game changer in the world of cryptocurrency mining, as the specs on this piece of mining hardware far outclass even the best GPU miners on the market.
The name alone gives us a clue about what's coming. Since this is the "mini" version of this piece of hardware, it stands to reason that there will be something bigger and better coming down the pipe that will outclass even this unit. Bitmain, which is somewhat secretive about the hardware they have available, as they are also in the business of mining coins for themselves using their own equipment, could themselves already be using a better version of this miner. Only when they have come up with something even faster will the hardware they're using now be made available to miners on the open market.
Since they make quite a profit selling mining equipment, and they also mine for themselves, it stands to reason that they would keep the best hardware for their own operations. In this way, it is kind of like a card cheat who deals everyone a very attractive hand so they will commit to making higher and higher wagers based on what they believe to be a winner, while in reality, the dealer gives himself a hand that is just a little better than everyone else's, and in that way ensures that the other players will all keep coming back for more even though the cheat will continue to win.
So, one has to ask whether this latest piece of hardware Bitmain has made available is just a ruse to get miners to spend a ton of cash to replace their GPU miners thinking they will now have an advantage because they own a superior unit. Meanwhile, Bitmain keeps the best for themselves while making a ton of cash on this new hardware that is already obsolete. Bitmain could do this with little trouble if they chose to, and nothing about the way they conduct business would lead one to believe this play isn't within the realm of possibility.
For the record, their new Z9 unit is a top-of-the-line miner. This application-specific integrated circuit (ASIC) Equihash miner is fast, and it can handle a lot more mining than the GPUs currently available. According to Bitmain, these new miners can hit 10,000 Sols, and it's more than likely that they can produce even more than that, as Bitmain is conservative about their output estimates when citing the functionality of their equipment.  Their D3 miner boasted a 15.5 gigahash per second output, but in reality, it was putting out a good bit more.
Bottom line: Bitmain's hardware has a history of outperforming their estimates, and that always looks fantastic. Bitmain's play here, it seems, is to get everyone excited about the Z9 and have miners rush out to purchase this new piece of hardware while Bitmain makes a pocket full of cash that they will use to enhance their own mining operations.
Even with these new developments, the belief is that GPU mining is far from dead. GPUs offer a better long-term return on investment, and the reason for this is that the Z9, at $2,000 per unit, lost over 50% of its profitability when it hit the market in June (similar to the X3 miner) because it devalued the proof of work being done by GPU miners and the value of Zcash declined.
Plus, a GPU from five years ago is bringing about the same price as when it was first put on the market, while ASIC units from five years ago are worth very little now, as there isn't much call for them.
Given the amount of negativity surrounding the subject of Bitmain in general and ASIC miners in particular, most people would rather keep GPU mining at the forefront and resist ASIC mining anyway. No one can know how that will turn out unless they have a crystal ball, but if you would bet on which path to take, a smart investor might bet on both and see which one comes out on top.
So, it's your call whether to get yourself one of these new ASIC units, and if you buy one, you should plan on it taking over six months to break even. Weighed against all the factors one should consider before purchasing mining hardware, one has to ask… is it worth it? This is the equation you will need to solve before making that $2,000 investment, but whatever your choice, we say good luck to all who mine fairly within the space.
Image(s): Shutterstock.com