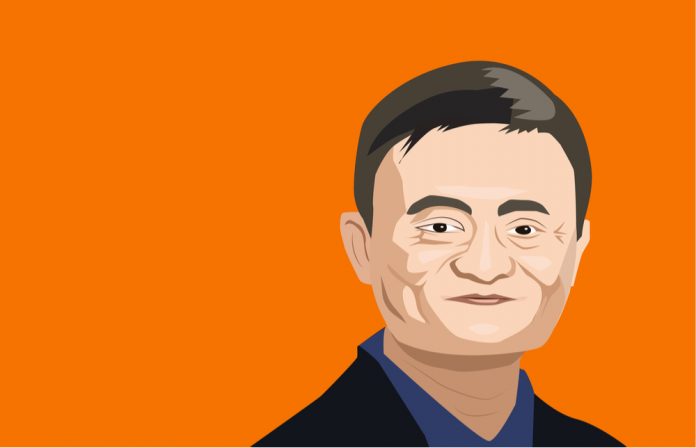 Jack Ma remains skeptical of Bitcoin and other cryptocurrencies and believes that they could be a bubble. Having taken that stand for quite some time now, Ma still thinks cryptos haven't proven themselves to be better alternatives to fiat currencies so far. However, he is a blockchain proponent and believes that the time to disrupt traditional finance has come, and that blockchain is the technology that has the potential to do this. Ma was speaking at the launch of a blockchain cross-border remittance platform by Ant Financial, his Alibaba Group's financial services arm.
Betting On Blockchain
Ma isn't as enthusiastic about Bitcoin, and according to the renowned entrepreneur, it's "not right to become rich overnight" as many in the crypto community did when the price of Bitcoin shot up. While the technology behind cryptos is transformative, cryptos were just one of the applications which were intended solely to make money. Blockchain, on the other hand, is the technology that will shape the future, according to Ma. It must be developed to ensure security and privacy of data as well as solve sustainability challenges, he said.
Ma was speaking during the launch of Ant Financial's new blockchain-based cross-border money transfer platform. The platform will enable its users to transfer funds in real time from Hong Kong to the Philippines. It was launched in partnership with GCash, a Philippines-based money transfer platform operated by the country's telecommunications giant, Globe Telecom. GCash recently became compatible with Ant Financial's AliPay, and the collaboration is an indication that the partnership between the two is bearing fruit.
While Ma has previously expressed interest in blockchain, this is the first application of the technology for real-life transactions by the company. As reported by Chinese media, transactions via the platform only take three seconds and cost a fraction of the fees previously levied. The platform will seek to ease the remittance process for the many Filipinos working in China who incur huge costs to send money back home. Following successful testing, the platform will be scaled to cater to a global audience.
In developing the platform, Ma will be taking on international remittance giant MoneyGram, a company he has a history with. His bid to take over the company was unsuccessful after US regulators expressed concerns that selling such a strategic company to a Chinese firm posed some risks, both economic and political. While the two companies had reportedly already agreed to terms, the deal ended up falling apart at the end. All worked out for Ma as Ant Financial ended up developing a platform that might rival MoneyGram in not only the Philippines market but worldwide.
Ma pointed out that neither he nor Alibaba owns any cryptocurrencies. This has been the case with some of the highest net worth individuals who have shown enthusiasm for blockchain technology but have kept away from cryptocurrencies, describing cryptos as a bubble. One of them is Bill Gates, the founder of Microsoft. Gates has stated on several instances that he considers Bitcoin a bubble. However, Microsoft has been one of the biggest believers in blockchain technology and has continued to spearhead the research and development of the nascent technology.
Image(s): Shutterstock.com