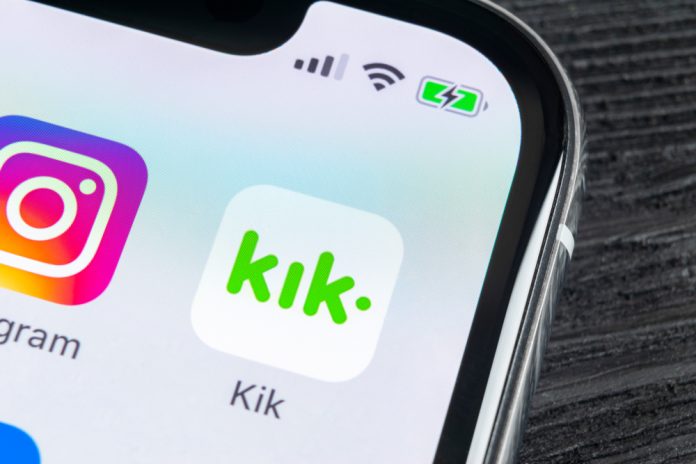 One of the more interesting initial coin offerings was the one organized by Kik. The popular messaging application issued its own native token, known as Kin. Although that took place some time ago, it has taken until now to officially integrate the new token into the Kik ecosystem.
Kin Functionality Has Arrived
With any initial coin offering, the use cases for the new currency may not become apparent immediately. In the case of Kin, things were no different, even though the Kik team had a clear plan from day one. The social messaging giant was working on incorporating this token into its existing ecosystem without disrupting any of the existing functionality.
After several months of trying to figure out the correct approach, Kin has now become a useful native asset. More specifically, the Kik team has outlined how this new currency can be used within the existing messaging ecosystem. The first of its use cases revolves around personalization in the form of chat themes. When it comes to messaging apps, customizable chat screens can make users like or dislike these platforms more than they did before.
The Kik team acknowledges that its user base is quite diverse and that users have been asking for more personalization options for the past few months. With these new chat screens, users will have an easier time expressing their shared interests, which will make the platform look and feel very different from what users may have grown accustomed to.
Incorporating Kin into this particular feature was not as straightforward as originally assumed, even though it seems to be a good match regardless. As such, the Kik user base will be given access to two types of themes. All users will receive a set of free chat themes to choose from.
Premium options will be "locked behind a paywall" and can only be obtained with the Kin token. As such, a real use case for this native asset has been created within the existing ecosystem. Additionally, it allows the company to give its users what they want while bringing value to this ICO token.
It remains a bit unclear what will happen to the 'spent' Kin tokens. One would assume those tokens would be taken out of circulation entirely, but it remains to be seen how the Kin foundation and the Kik team plan to handle that exactly. It is only the first integration of Kin into the existing messaging ecosystem, yet it will be a test of whether this is the right way forward.
Image(s): Shutterstock.com