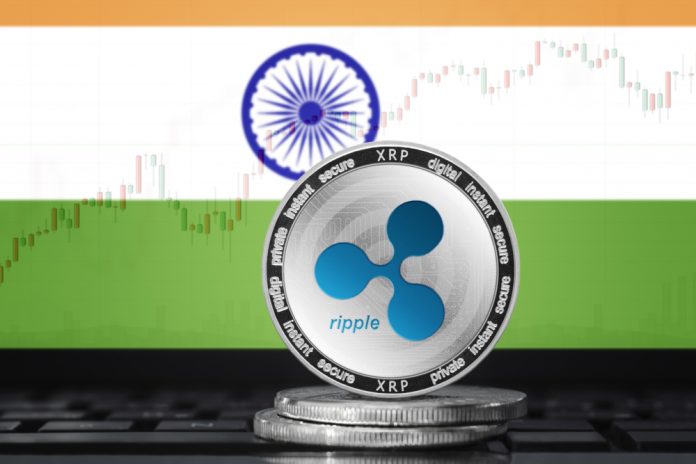 Ripple has made some major inroads in the world of finance over the past few years. This company is very different from traditional firms, mainly because it taps the potential of digital assets and blockchain technology to achieve its goals. Ripple is continuing to spread across India through a new partnership with Kotak Mahindra Bank.
Another Notch in Ripple's Belt
Various financial service providers have shown a growing interest in what Ripple has to offer. From remittance providers to money transmitters and even actual banks, they all want to incorporate this technology as quickly as possible. However, it remains a bit unclear whether or not Ripple's implementation will suit the needs of all these entities.
As these trials are still underway, Ripple continues to make inroads in various countries. India has been an interesting addition in this regard, especially because it appears to be a country where traditional banking is unpopular. That situation has come to change over the past few years, as the vast majority of adults now have access to a bank account. It's a positive change for India's economy as a whole and one that opens up new opportunities for blockchain companies.
It is safe to say this sharp increase in the number of adult-owned bank accounts means India's banking sector needs to keep evolving and innovating. If neighboring countries are any indication, innovation in India will be a slow and tedious process. India attempted to demonetize a portion of its economy a while ago, even though that effort ultimately caused a lot of trouble for everyone involved.
Kotak Mahindra Bank is one of the first institutions in the country to take a closer look at what Ripple has to offer. The company's RippleNet project is especially attracting attention, as it serves as a decentralized network of payment providers and banks. One could argue that it resembles the Swift infrastructure, although it is evident that connection only goes so far.
This news is pretty significant for Ripple, although it is no guarantee that the Indian bank will ever make use of its services in the real world. Kotak Mahindra Bank has shown initial interest in experimenting with xCurrent to enhance its remittance corridors, and a few trials will be conducted over the next few months. If successful, this major Indian bank may integrate Ripple's product into its commercial offerings.
Regardless of the outcome, this is another illustration of how banks need to keep evolving. Blockchain-based solutions can make a big impact in this regard. Whether they will involve Ripple or a completely different provider remains to be determined at this stage. Any innovation in the financial sector is beneficial to consumers, which is all anyone can ask for.
Image(s): Shutterstock.com