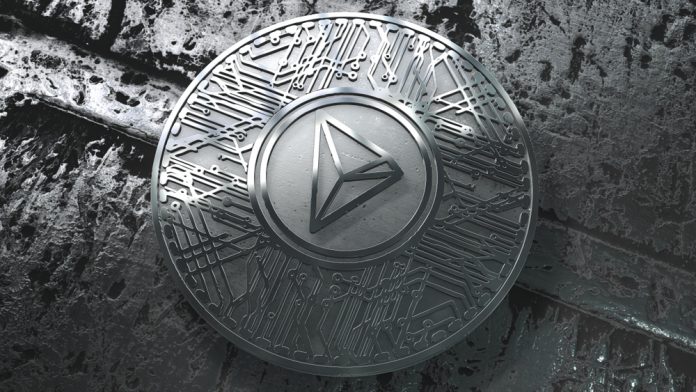 It has not been a good week for cryptocurrencies. The way things look right now, the coming weekend won't offer much of a relief in this regard. Judging by the current momentum, the TRON price will struggle for stability. Its current decline to $0.035 may only be the beginning of what is yet to come later this week.
TRON Price Battle Continues
Due to all major cryptocurrencies continually losing value this week, the TRON price has undergone some big changes. None of those changes have resulted in any positive developments, as the $0.04 price level couldn't be maintained h the process. Earlier this week, that still seemed to be possible, as a dip below $0.042 was bought up quickly.
Even so, the TRON price has continued to drift lower ever since that time. As of right now, it seems highly unlikely maintaining $0.035 will be possible for much longer. Given the unpredictable nature of cryptocurrencies, however, anything is possible in this regard. As of right now, the TRON price faces an 8.84% setback in the past 24 hours, which is a very steep setback to overcome during these bearish times.
Additionally, TRON continues to lose value against both Bitcoin and Ethereum, as do most other altcoins as of right now. It seems unlikely that situation will be rectified until either Bitcoin or Ethereum notes some positive market momentum. For TRX, a 5.16% loss over Bitcoin and a 3.33% setback compared to Ethereum doesn't bode well heading into the weekend.
Unlike most other altcoins in the top 10, TRON does appear to maintain a somewhat healthy trading volume. Although $112.257m is far from impressive, it is almost twice the volume compared to what some other coins with a similar market cap can generate at this time. This seems to confirm there is plenty of interest in buying and selling TRX, even though the sellers are clearly in control of the market at this time.
One surprising element is how Binance has two trading pairs in the top three. Its BTC pair is slightly more popular compared to USDT trading as of right now. Additionally, Upbit and Bithumb are not that far behind with their KRW trading pairs. Bit-Z's BTC pair completes the top five, which means OKEx is relegated to places six and seven. Even during these bearish times, there are some surprising trends in the cryptocurrency world regardless.
The way things are looking right now, it seems there will be immediate TRON price improvements to take note of. Weekends are notorious in the cryptocurrency world, though, as they usually result in very different trading momentum compared to the rest of the week. In this case, that would mean green charts for days, although it seems unlikely anything along those lines will materialize in the next 48 to 72 hours.
Image(s): Shutterstock.com