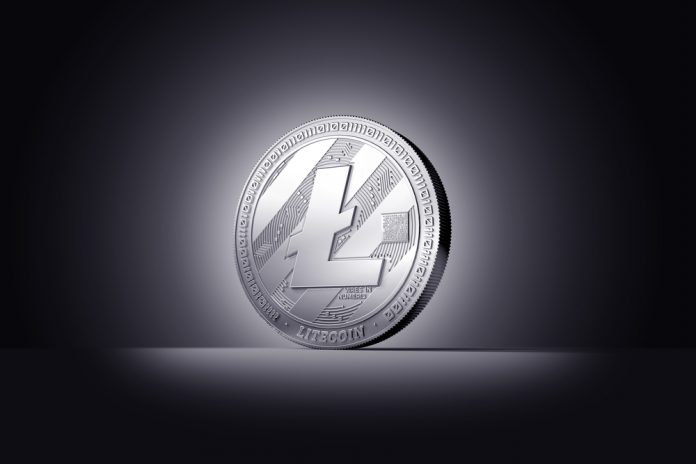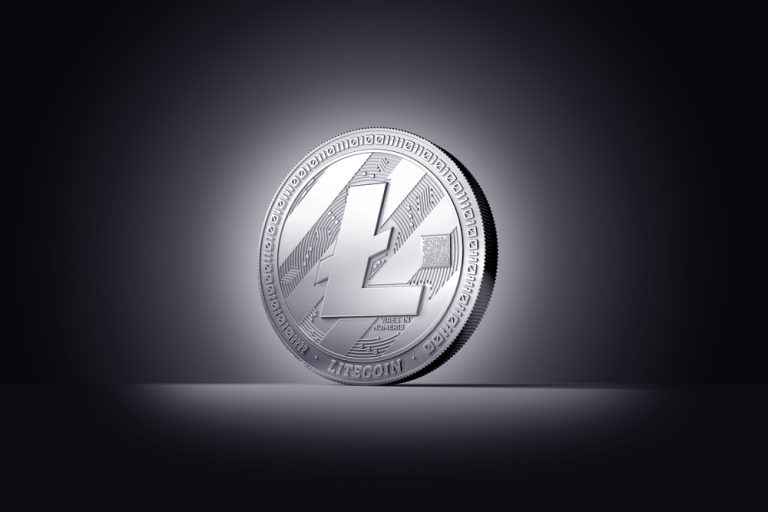 As more and more traders start to chase quick profits, all cryptocurrency markets begin showing a healthy rebound all of a sudden. Litecoin is going through a hefty push, as its value tops $55 again for the first time in several weeks. This is a pretty interesting development, especially when considering how Bitcoin is the only top currency currently in the red.
Litecoin Price is Showing Some Moves
Although most people still overlook Litecoin in 2018, it is evident this particular market can rise in value as good as any other. This current Litecoin price surge is pushing the value above $55, a level often considered to provide key resistance. Sustaining this trend and creating a new support line at this value will be challenging regardless.
In the past 24 hours, the LTC value surge has grown in volume. A current 8% uptrend in both USD and BTC value can be noted across all platforms. That is very remarkable, as altcoins such as Litecoin usually only thrive when Bitcoin's value rises. In today's case, Bitcoin is the one being left behind, whereas everything else is going up.
There is no real shocking news warranting an LTC value increase. Instead, one has to look for technical indicators to see what may be brewing behind the scenes A very important level has been reached for LTC all of a sudden, which may very well usher in a major trend reversal for all top cryptocurrencies. One can only hope this vision comes true, as 2018 hasn't been overly pleasant.
We've touched the 50 EMA on the daily for #LTC today.
In case we can rally above and sustain there, this could potentially be a trend reversal for not only #LTC but as well for the whole market. Let's wait for #BTC. pic.twitter.com/qNtvG956SC

— Tortsch-Man [LTC] not giving away crypto (@tortsch) November 4, 2018
It is always important to keep the bigger picture in mind. When dealing with cryptocurrencies, trends can form over the course of many months, if not years. The current bear market has been in place for some time now, and most people have all but forgotten about how these trends evolved in the past. The future of cryptocurrency has never been in question by any means.
It's been almost 1 year since bear market began

If you are still here, you have been conditioned & prepared for a great crypto future

👊🏼💪🏼#Bitcoin #Litecoin #Crypto #CryptoCapitalVenture

— Crypto Capital Venture ⚡ (@cryptorecruitr) November 3, 2018
For those willing to take a gamble on current prices, it seems there are a few LTC arbitrage options. YoBit has much higher prices compared to other major exchanges, which can allow for some quick and easy profits. Always keep in mind exchange liquidity is a factor, and these price gaps can close at any given moment.
#LTC
Buy at #KuCoin and sell at #YoBit. Ratio: 1.91%
Buy at #HitBTC and sell at #YoBit. Ratio: 2.61%
Buy at #OKEx and sell at #YoBit. Ratio: 2.24%
Buy at #Poloniex and sell at #YoBit. Ratio: 2.27%#bitcoin #arbitrage #arbitraj #arbingtool https://t.co/xiFUPzcOcC

— Arbing Tool (@ArbingTool) November 4, 2018
For the time being, it remains to be seen if Litecoin can remain above $55 for an extended period. That seems rather plausible, although it will require some community effort to make sure it does. Its overall trading volume is incredibly impressive, especially for a Sunday. A healthy market rebound might be shaping up, which is what everyone has been waiting for.
---
Disclaimer: This is not trading or investment advice. The above article is for entertainment and education purposes only. Please do your own research before purchasing or investing into any cryptocurrency.
Image(s): Shutterstock.com