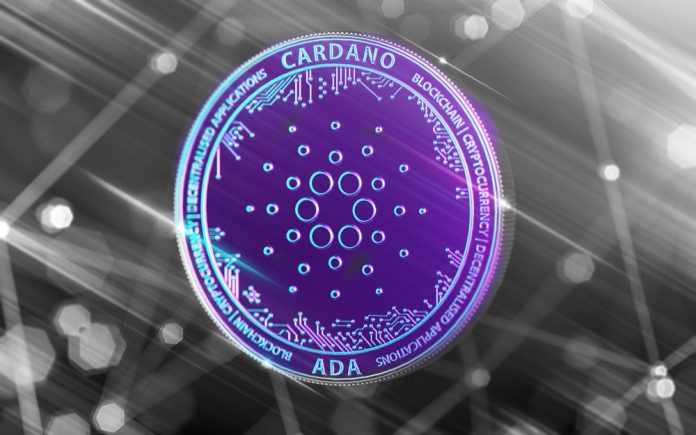 It would appear most of the top cryptocurrencies – except for Bitcoin, Ethereum, and Litecoin – are going through a very positive spell right now. In the case of Cardano, its value has been on the rise for several hours now. Positive ecosystem developments tend to have such a positive effect, although the uptrend can easily be cancelled with negative pressure.
Cardano Price Needs to Break Through Resistance
Every single time an altcoin tends to gain value, there is a genuine concern over this trend's longevity. Unfortunately, the year 2018 has been incredibly sour for cryptocurrencies alike. As such, there is a genuine lack of confidence and expectations when it comes to altcoins rising in value. Cardano, while still moving up, may fall into that same category in the coming days.
In the past 24 hours, there has been a notable Cardano price increase. Its value rose by over 4% in both the USD and BTC department, which is rather promising. All of this is happening with just $32m in volume, which might not be sufficient to keep this trend going for more than a few hours.
The main reason why people are paying to Cardano all of a sudden is due to a new exchange-related development. A new exchange has been launched which will seemingly use ADA as its base currency. This is an interesting trend, as more and more platforms drop Bitcoin and Ethereum as base markets. Diversification is key in this industry, even for trading platform operators.
If you're looking for an explanation in price spike of #Cardano #Ada this article is for you https://t.co/kyGPRLmUyC

— CrypticCognition (@staycryptic) November 4, 2018
Traders and speculators are hopeful when it comes to Cardano. As can be seen in the chart below, ADA is on the verge of either breaking key resistance level or continue sideways trading momentum. Based on the current volume, it seems sideways trading will be the end result albeit one never knows how the market will evolve.
ADA

さっそく上抜け挑戦ですなぁ♪

簡単にはいかんかな・・

ゆっくりでいいからがんばってくれぃww#ADA#CARDANO pic.twitter.com/SYDMKLre2W

— なかもと (@7eCgixSJq9Pnnpi) November 4, 2018
Even in the ADA/USDT department, there is a key level waiting to be broken. So far, that value hasn't been surpassed cleanly, although there is still a good chance something will give way in the long run. A very peculiar market to keep an eye on, albeit it seems a correction looms overhead first and foremost.
#ADA/USDT: 今まさに長期の抵抗帯を上に抜けようとしている。🐉 pic.twitter.com/Q6EidKJFIu

— 神龍 (@trade_shenlong) November 4, 2018
Whether or not there will be further Cardano price movement, is always difficult to gauge. So far, it seems the uptrend has run its course, even though there may be a small push to get the market cap back above $2bn in the coming hours. The low trading volume isn't instilling much confidence, though, but this is a Sunday after all.
---
Disclaimer: This is not trading or investment advice. The above article is for entertainment and education purposes only. Please do your own research before purchasing or investing into any cryptocurrency.
Image(s): Shutterstock.com